STRAYTONES
Bio: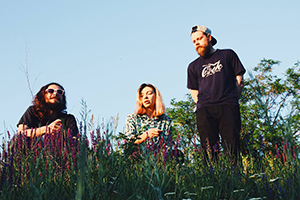 Straytones is a three-piece psychedelic rock band from Kiyv, Ukraine. Their music has roots in garage rock stylings, with heavy influences of psychedelic and surf rock.
Straytones S/T album was noted in 2017 Tops of Ukrainian albums by Neformat – which is one of the biggest and most influential Ukrainian underground communities since 2004, Muzmapa and Beehype.
Imbued with spirit of 60's garage rockers and hippies and heavily influenced by modern neo-psychedelic vibes – Straytones may recall associations with The Brian Jonestown Massacre, Night Beats, Froth, Wand, Ty Segall's Fuzz and John Dwyer's Oh Sees. These guys always show up on stage full of surprises and have gained a reputation as an integral part of Ukrainian top-notch underground music acts, performing along with different genre-oriented bands, from blues-rock to stoner to punk rock to post-punk to hardcore and even sludge!
They released their first EP, "Blossom", in August 12, 2012 and released album "S/T" on February 15, 2017.
New EP "Beware, Dark Lord! Here Comes Bell-Man!" will be unleashed on 22 of February 2019.
Straytones @ Bandcamp
Straytones @ Facebook
Straytones @ YouTube





TSO
Bio: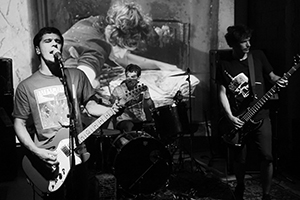 TSO is a power trio from North-East of Italy who plays sludge/ rock blues/ alternative rock.
Their debut album «In-sanity» have been published by Irma Records in February 2016.
The album's six compositions remind the sound of bands such as Alice in Chains and Neurosis.
TSO also love the music from: QOTSA; Nirvana, Soundgarden, King Crimson, 70's progressive music and 90's grunge, Genesis, Black Sabbath, Led Zeppelin, Beatles…
«In-sanity» is a concept album about the borderline situation of the great majority of people, who always have to struggle between what is socially approved (but, sometimes, deeply insane such as the illusion that happiness can be bought with money) and the real needs of a human being (and music and art are among them). In a crazy world, who is mentally ill and who is not? Sometimes it's not easy to tell.
A great passion for something, such as the unconditional love for music can save many souls. Or, at least, can help to make life less bitter.
Human frailty is here described with visceral abandon, so darkness turned into pure realism.
TSO @ Facebook
TSO @ Instagram
TSO @ YouTube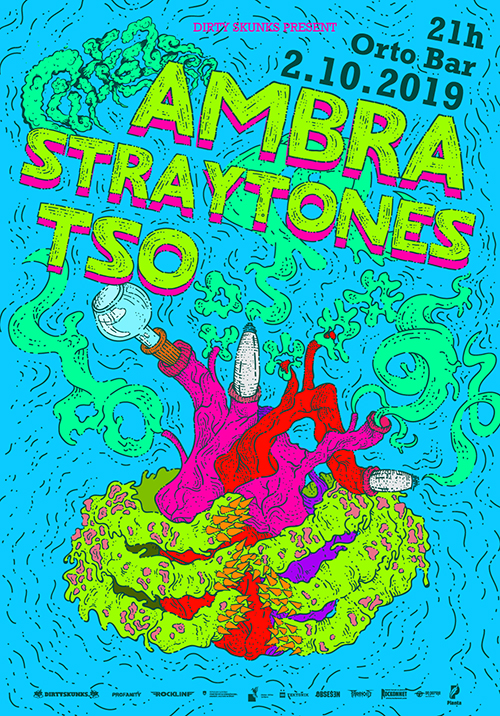 PANIKK
Bio: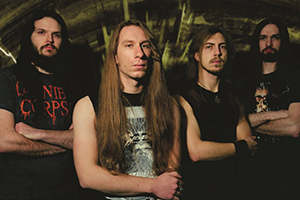 PANIKK was formed in 2008 in Ljubljana and to this point they evolved in a vivid thrash act. They play fast and energetic oldschool thrash metal influenced by Bay Area acts such as Vio-Lence, Forbidden, Forced Entry, Exodus etc. In 2009 they recorded a demo and since then they played numerous gigs across Slovenia. In 2013 they released their first LP titled Unbearable Conditions under the Slovenian record label named Metal Tank Records, which immediately gained a wealth of accolades and positive reviews. The band consists of Gasper "Gapa" Flere (guitar, vocals), Nejc Nardin (guitar), Rok Vrčkovnik (bass) and Grega Košmerl (drums). In the year 2014 join in the band new drummer črt Valentič from the group Mephistophelian. In 2015 they played in MetalDays festival, played together with Nuclear Assault and many others concerts at home and abroad. In September Jaka Črešnar replace Nejc Nardin on lead guitars and they have release EP "Pass the Time". The newly-formed band worked hard on new material and in March 2017 released the 2nd LP "Discarded Existence" at the Spanish label Xtreem Music. The album was well received by foreign audiences and the media.
Panikk @ Bandcamp
Panikk @ Facebook
Panikk @ ReverbNation
Panikk @ Twitter
Panikk @ YouTube





TASTE OF PLAGUE
Bio: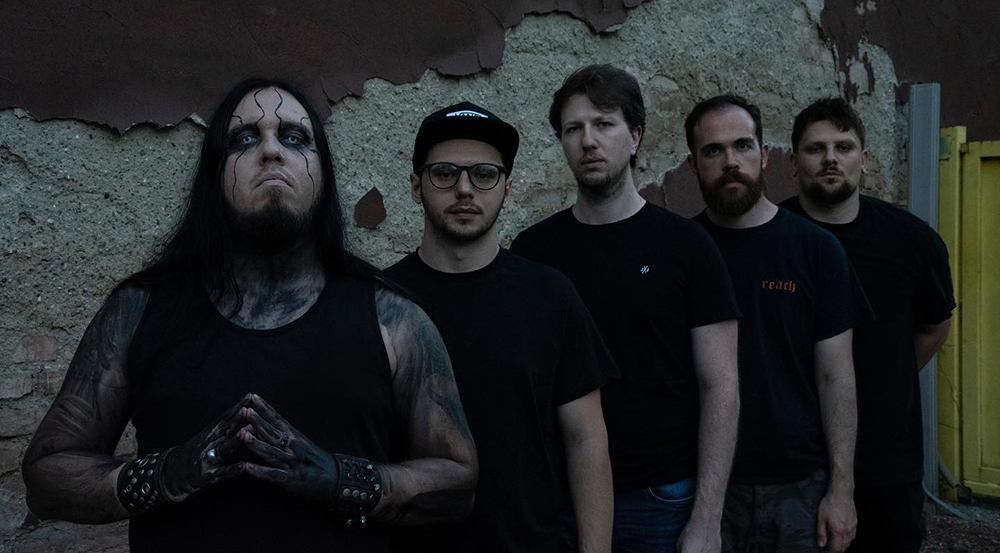 We are a young band from Maribor, Slovenia and we play a mixture of death metal, black metal, slam, and deathcore. Our music is about horror and the release of darkest thoughts. Our goal is clear: to show our sound and our quality to the world.
Taste of Plague @ Facebook
Taste of Plague @ YouTube





CHAINS
Bio: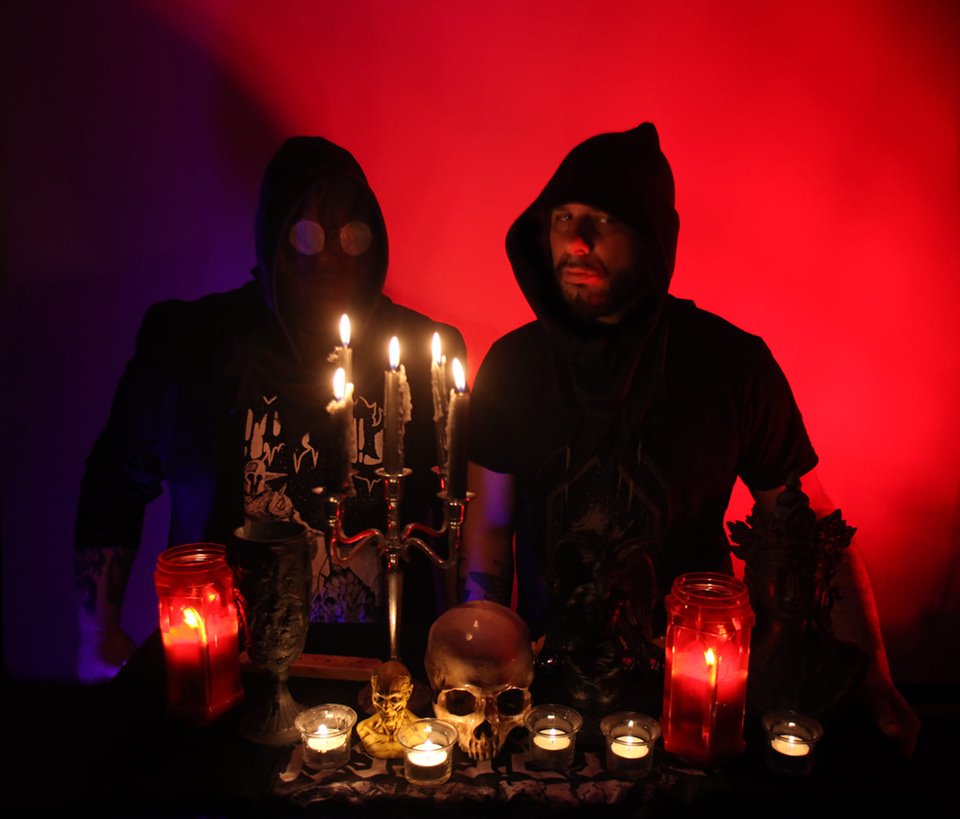 Chains was born in 2010 as a Hypnotic Drone Doom one man project in the vein of Sunn O))), Moss, Urfaust with a 70s horror vibe influenced by bands like Death SS and Paul Chain. In 2012 after the release of the first opus ˝OF DEATH˝, Lord Samhain, or simply Chad Devis, from the American cult doom band Hour of 13 joined the project and became the fulltime Chains drummer. At this point, the music took a retro-evolution and became a hybrid between the 80s Italian Dark Doom, Death Rock and the 80s Hypnotic Dark Metal and post punk. On February 22th 2013 Chains released the 7˝ Ep ˝DANCING WITH MY DEMONS˝ (featuring Chad Devis on drums) via SVART RECORDS - a Finnish cult vinyl label.
In 2014, for various reasons, Chad Davis left the band and E. von Chains decided to move on alone.
The same year a new EP called ˝VIOLET WIZARD˝ was released via Blood Rock Records.
2015 brought a wind of change in CHAINS. For the first time Chains performed live with some really special set of Hypnotic Drone doom in Banja Luka. A. from SUTON joined the band as second vocals and a drummer. With this lineup Chains released a live improvisation EP called ˝BALKANIK HYPNOTIC RITUAL˝.
The same year Chains performed two more shows: one in Ljubljana Gromka and the other in Parma at the Navajo Calling Fest with different session drummers.
Soon after that, in 2016, the first Chains split (with SUTON). ˝BALKANIAN NARKO DOOM˝ was released by the Italian label ORDO MCM.
The same year Matz Sick joined the band as a full time drummer, and Chains finnaly became a band.
Since 2016 Chains have had some minor limited and digital releases, which comprise the single collections ˝DEAD TAPES vol I˝ (2016) and ˝DEAD TAPES vol II˝ (2018). The latter was released via Doom Cult records in a limited edition.
At the moment Chains is promoting DEAD TAPES vol II and still working on the second full lenght…
Chains @ Bandcamp
Chains @ Facebook
Chains @ Instagram
Chains @ SoundCloud
Chains @ YouTube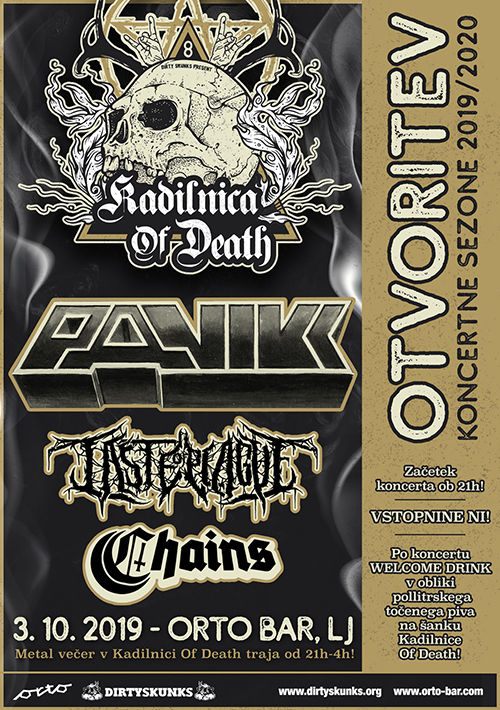 SHE PAST AWAY
Bio: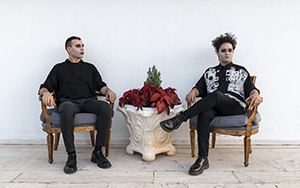 She Past Away is dark-wave with a reworked 80's sound. Signature guitar sound of the post-punk era, combined with minimalist poetry in Turkish.
Band's foundations date back to 2006 when Volkan was drafting songs even before the band was named. In 2009 the band came to a formation and recorded the debut EP "Kasvetli Kutlama", which was released in digital in 2010. "Belirdi Gece" LP was released in 2012, followed by "Narin Yalnızlık" LP in 2015.
She Past Away @ Bandcamp
She Past Away @ Facebook
She Past Away @ SoundCloud
She Past Away @ YouTube





PHANTASMAGORIA
Bio: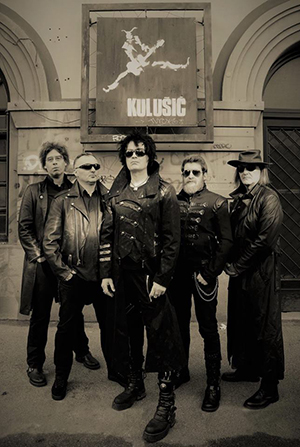 Phantasmagoria chose a way through music with an idea of creating something different in the post punk sunset of Zagreb at the end of eighties. Inspiration for the name was found at the same titled The Damned album, but it also reminds about apparent fiction of universal truth. Phantasmagoria used the pentagram as its symbol, as a symbol of the perfect man and a balance between material and spiritual. Marked as a dark and controversial band and often compared with the some of the biggest names of the genre, such as The Sisters Of Mercy, Killing Joke, The Fields Of The Nephilim,......, Phantasmagoria soon earned the cult status in Croatian underground sczene. First single "Alex" (1988.) went straight to No. 1 indie-charts position which was followed by the press responses in the favour of the band. The following singles "Poziv U Raj" and "Ja Gledam Svojim Ocima" (1989.) repeated that success. Phantasmagoria 1990. earned the title of a best new alternative band by music press. The first Phantasmagoria's video-clip for the song "Better World" (1991.) came straight to No. 1 on national television chart and next one. Video for the song "Isolated" (1992.), was chosen as one of 10 the best video-clips in Croatia for the year 1993. However, band's cult status also resulted with bad publicity within the local Catholic Church, which escalated to the constant assaults from local Church newspapers and even with ripping off the band's posters from the walls because of the pentagram usage as a symbol of the band and reffering to the philosophy of Aleister Crowley. Although the war in Croatia seriously damaged their career, Phantasmagoria never gave up playing live, in war-zones and at many anti-war festivals. Phantasmagoria has twice performed at the famous festival "Wave Gotik Treffen" in Leipzig, Germany, played on "Dark Nation Day" festival in Vienna, "Metal Camp" in Slovenia, "Viva La Pola!" festival in Pula, Croatia, "Exit" in Serbia, a headliner tour in Czech Republic and Slovakia, supported and play with many great acts like The Young Gods, Mizar, Let 3, New Model Army, Iggy Pop, Borghesia, Christian Death, Kismet, Clan Of Xymox, Theatres Des Vampires, Diva Destruction, Moriis, In Extremo, Charon, Deathstars, Type O Negative, The 69 Eyes, The Mission, Paradise Lost, Love Amongs Ruin, Moonspell, ... 93!
Phantasmagoria @ Facebook
Phantasmagoria @ YouTube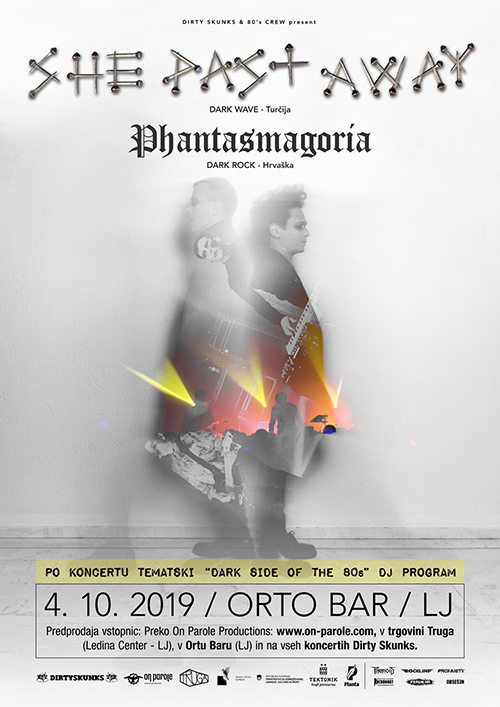 GUTALAX
Bio: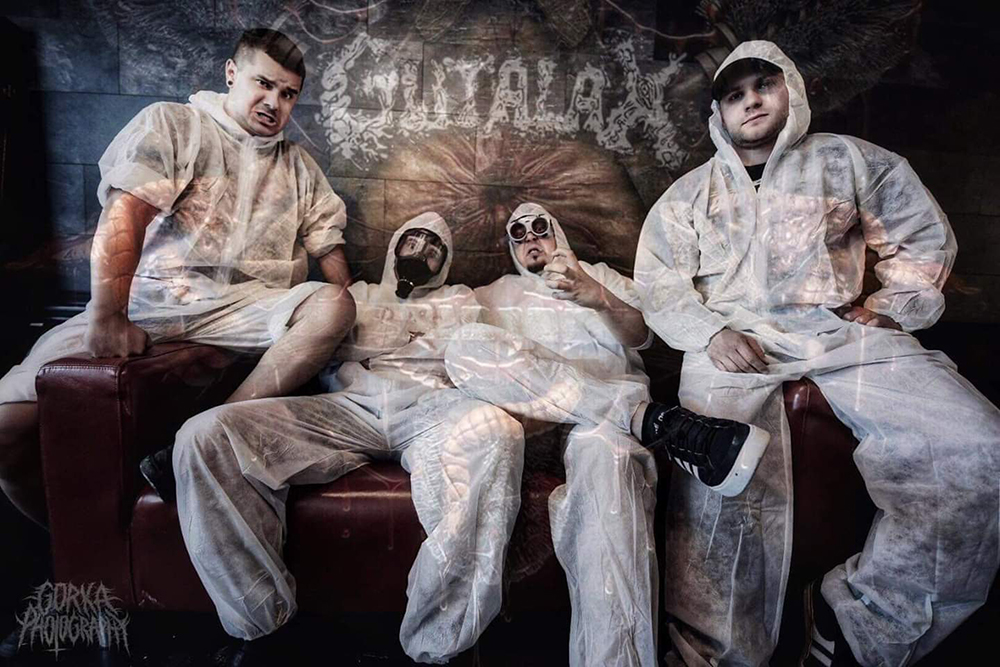 Do you like dancing? In that case gore grind GUTALAX are here for you. Come to have a dance in the moshpit, because this Czech band know very well how to pump it up on the stage.
The Shitty River boys will tour South America before our anniversary to improve their movements in the samba rhythm which they will then, in a brownish connection with their disco, release into your bodies.
Band members:
Martin MATY Matousek - vox
Tomas KOJAS Anderle - guitar
Mira KOHY Kohout -guitar
Petr FREE Svoboda - drums
Pavel KEBAB Troup - bass
Gutalax @ Bandcamp
Gutalax @ Facebook
Gutalax @ Instagram
Gutalax @ Twitter





SPASM
Bio: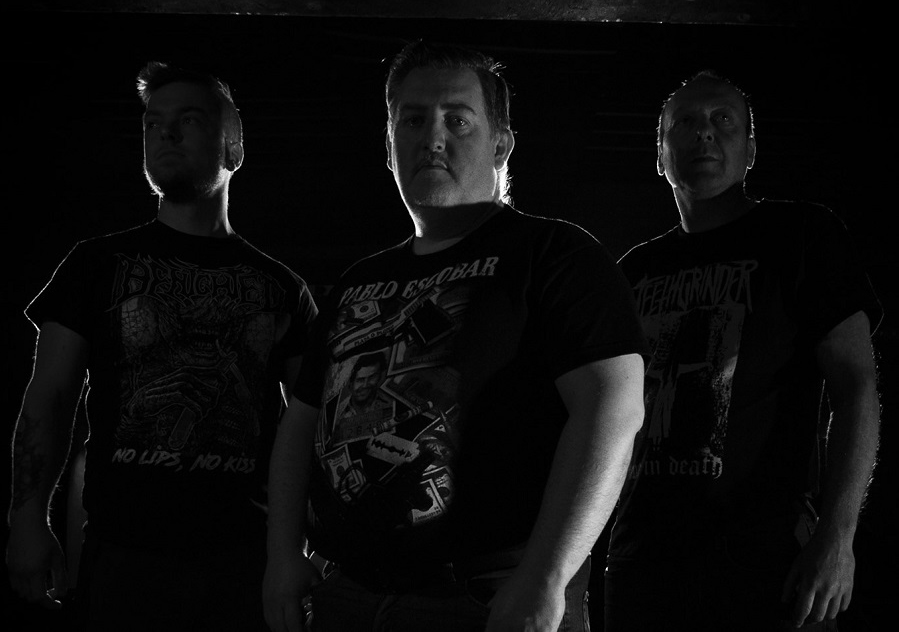 The Epoch of Spasm started at the beginning of winter month January in 2000. At that time the band was intended as a side-project of the hordes Psychopathia and Romantic Love, but everything completely changed. When Psychopathia (up to that time a regular and running band) was laid to rest, nothing prevented us from leading the band as a full featured group. Our aim was evident – we wanted to play extreme music with an extraordinary concept. The first line-up was formed with the help of another member of Psychopathia – Mira - guitar, but after a short engagement, the line – up slowly crystallized to the three – members' band. At that point in time line – up was: Sam – bass grind inferno, Lukáš – drums and cymbals and Máňa- vocals. During the next year, Spasm composed and rehearsed songs for the debut demo CD - " Spasmatic Secretion", which was released in May 2001, but it wasn't released nor spread among audience. Then Spasm made a progression, we tried to form our original style of playing (the band refuses using guitars) and participated in various actions and gigs. In 2004 Spasm experienced the turning point in its career – we recorded a promo CD for an eventual label release, what finally happened.
Copremesis prod. released the debut album of Spasm in May 2005. Later on, when ideal and conceptual disputes appeared, Máňa left the band and his post was taken by owner of the releasing label Copremesis- Radim (Copretina). So, the line – up was: Sam – bass guitar, Lukáš – drums and Radim – vocals. After releasing our debut album "Lust For Feculent Orgasm", the band started playing in different fests and gigs, Obscene extreme 2006 was the most important performance in our career.
In next tree years our horde intensively played dozens of shows in Czech Republic, Poland, Slovakia, Germany and Austria, we participated in several compilations and we were hardly working on another CD. As a result of our effort, we met with growing warm reception of fans and with growing interest and popularity as well.
At the beginning of 2008 Spasm entered the studio to record new material for the second full – length CD. We succeed in realizing it, recorded a big amount of songs, so some of them were put on Split EP with our grinding Slovakian friends Mizar. This Split Ep was released by a friend of our band - Bohdan and his Rarach Katus rec. in March 2008.
In October 2008 another glorious period of our history was started, when our second CD called "Paraphilic Elegies" was released on German label Rotten Roll Rex. after some major technical inconveniences. Firstly, we unobtrusively had a few shows supporting our actual release, but we decided to play intense and maximal shows all around for the next year 2009.
Between 2009 - 2010 the band participated in many gigs and festivals throughout Europe (Ukraine, Portugal, The Netherlands) and also in their homeland. Moreover, Spasm filmed their first music video. That was the time for preparing another CD as well.
In summer 2011 Spasm released the third full-lenght album "Taboo Tales" and the whole crazy carousel starts up again.
In the same year Spasm shot another official video, which awarded amazing 4th place in Czech music survey Břitva in "Video of the year".
The year of 2012 brings the first real European tour with friends Gutalax. We played 10 gigs in 10 days in 5 countries. The whole venue was really successful and also the new merchandise has been maximally promoting the band.
We appeared on great summer festivals – awesome Obscene Extreme and also Extreme Fest in Austria, Germany and Switzerland. Afterwards we played gigs in the Netherlands, Poland or Switzerland and Germany again.
In 2013 we experienced playing in Russia for the first time and we took part in some great small Czech festivals like Antitrend Fest and also in famous Rape The Escape Fest in Austria.
January 2014 brought us the golden opportunity to play headlining and successful tour which took place in different parts of Mexico. In May we played twice in the Netherlands, two awesome fests like Grindhoven and the biggest indoor extreme festival Neurotic Death Fest.
Now we are looking forward to appear on brilliant Brutal Assault Fest and superb Fekal Party in Czech Republic as well as Chimpy fest in Great Britain.
Spasm @ Facebook
Spasm @ Instagram
Spasm @ YouTube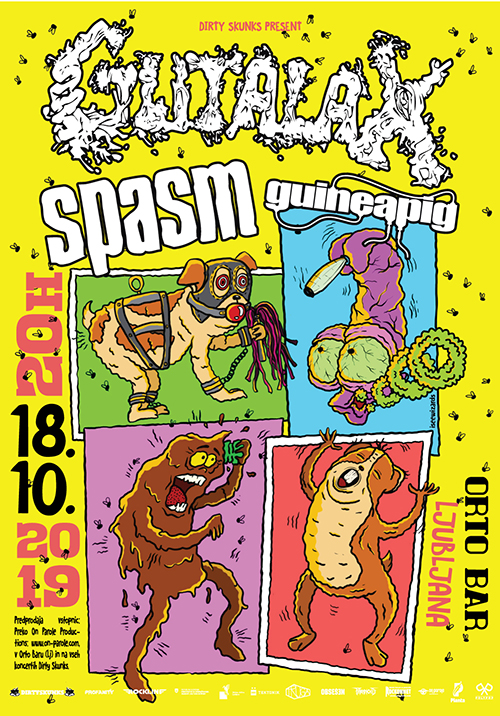 DESTRÖYER 666
Bio: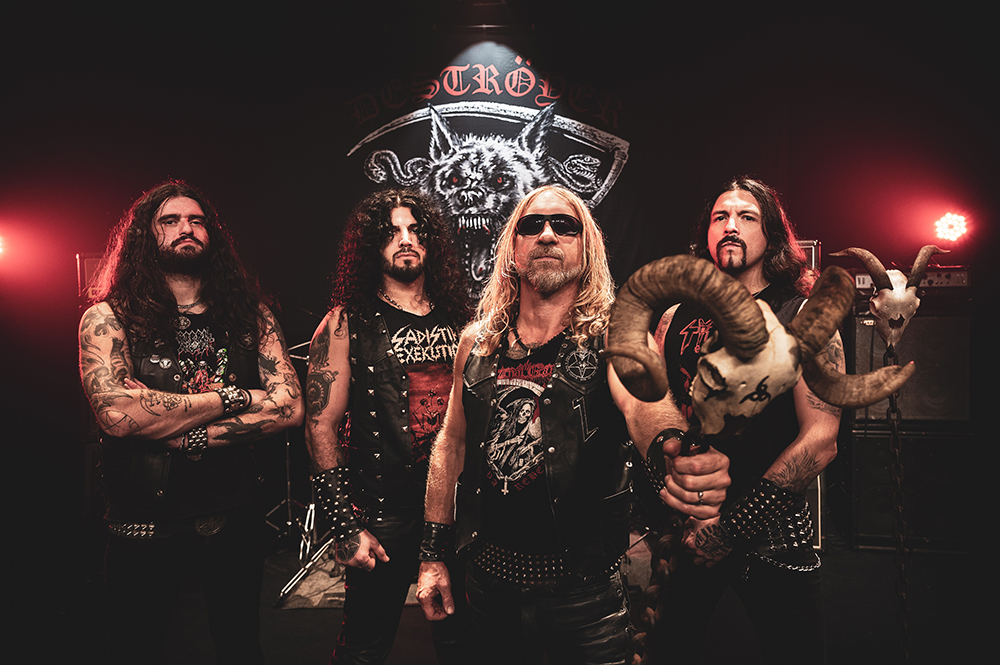 DESTRÖYER 666 continue to do what they are best at: kicking ass and hammering out heavy metal that is slamming straight into the face. No compromise, no sell out, no bullshit!
The Australians fill the gap between albums with the hard-hitting EP, 'Call of the Wild' that comes with a distinct taste of an unrepentantly classic flavour.
DESTRÖYER 666 don't do whiny nostalgia but simply stick to their old school roots, which are reaching straight down into the golden age of metal while allowing themselves to sound fresh and remain relevant. The band originally started out as a solo project of BESTIAL WARLUST guitarist KK in Australia in 1994. As early as with debut album 'Unchain the Wolves' (1997), fast-tracked towards international acclaim. The even stronger second full-length, 'Phoenix Rising' (2000) had the Australians relocating to Europe to be able to satisfy the soaring demand for touring and festival shows. After a round of line-up changes, third full length 'Cold Steel... For an Iron Age' (2002) cemented the band's excellent reputation. After a hiatus caused among other issues by disenchantment with the business, DESTRÖYER 666 returned with 'Defiance' in 2009 and followed up on this success with the rough and gritty 'Wildfire' seven years later that saw them touring and performing at all the relevant metal festivals worldwide on a regular basis again.
'Call of the Wild' comes with three fresh tracks and the revisited classic, "Trialed by Fire", which was first published on 'Terror Abraxas' (2003). Now come and get yours!
Deströyer 666 Website
Deströyer 666 @ Bandcamp
Deströyer 666 @ Facebook
Deströyer 666 @ Instagram
Deströyer 666 @ ReverbNation





DEAD CONGREGATION
Bio: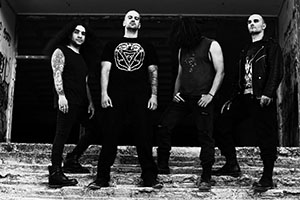 Formed in 2004 in Athens, Greece, Dead Congregation focus on lacking aspects in today's death metal bands/releases: feeling, spirit, atmosphere and quality. Creating darkness and blasphemy is their only goal…
Dead Congregation @ Bandcamp
Dead Congregation @ Facebook





NOCTURNAL GRAVES
Bio: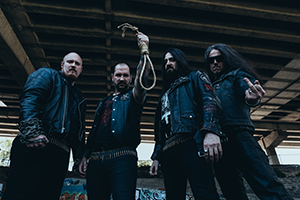 2004: Nocturnal Graves begin with the first line-up:
J.: Guitars & Vox
R.: Thunderbass
S.R.: Drums
Demo 1 "Profanation of Innocence" recorded May, Demo 2 "Deathstorm" Recorded July. First live show in August.
2005: Gigs in Melbourne, Bendigo and Brisbane Australia take place early in the new year before S.R. leaves the band.
"Necromancer" pic 7"EP recorded June as a 2 piece with J. handling drums, vox and guitar duties, R. on Bass.
Nocturnal Graves sign with Nuclear War Now! Productions.
2006: More line up changes when Eradicator joins the fold.
The "Necromancer" Pic 7"EP is released in October by Deathstrike Records.
2007: Early nights of 2007 see the "Satan's Cross" LP recorded along with the departure of Eradicator.
Hexx (Trench Hell) joins the band on lead guitar in time for an Australian tour with Danish Black Horror Metal ghouls Denial of God.
Late 2007 Nuclear War Now! Productions release "Satan's Cross" on LP/Pic LP/CD.
Hexx deciding to focus more energy towards his own band Trench Hell is no longer a member of Nocturnal Graves thus closing the chapter of 2007, a triumphant years end forged in Blood and Fire!!!..
2008: Writing material for a split LP with the Finnish Band Hellspirit along with the search for a new guitarist means 2008 moves past with little action...
2009: Early 2009 4 new tracks recorded for "The Gravespirit Sessions" Split LP (with Hellpsirit) and is released by Nuclear War Now! Productions.
1st European Rituals are performed in November with Decaylust from Denouncement Pyre taking on lead guitar duties.
2010: The band goes on hiatus until...
2012: Nocturnal Graves rise up from the crypt with a new line-up of:
J.R. - Bass/Vox (Impious Baptism, Ex-Destroyer 666)
Decaylust - Lead Guitars (Denouncement Pyre)
Shrapnel - Lead Guitars (Ex- Destroyer 666)
L.W. - Drums (Denouncement Pyre)
Material for a second album is exhumed throughout the remainder of the year and a new deal with Hells Headbangers Records is forged.
2013: The new album "...From the Bloodline of Cain" is recorded at I-HQ Recordings Australia and is released in October 2013 through Hells Hedbangers Records.
A series of live shows have and will be performed throughout the year, with plans to finally reach the USA, and more shows in Europe in the coming future. You have been warned... The hunt goes on!!!
Nocturnal Graves @ Bandcamp
Nocturnal Graves @ Facebook
Nocturnal Graves @ Instagram





WITHIN DESTRUCTION
Bio: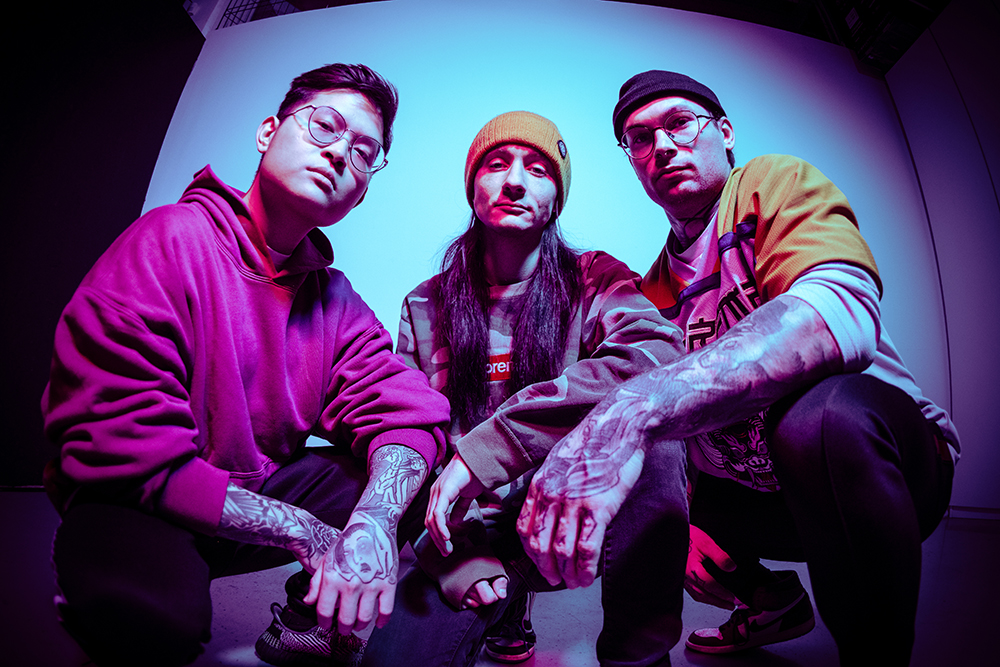 Already having dropped a debut ''From the Depths'' in late 2012, which received exceptional feedback among metal community around the globe due to its diverse structure and melodic essence, this time around ''Void'' delivers a more heavier, darker, faster and groundbreaking impact. Recorded in Fall 2015, the album also features a few recognizable faces, such as Adam Warren (Oceano) - guest vocals, Dean Lamb (Archspire) – guest solo and Jamie Hanks (I Declare War) – guest vocals.
Parallel to the making of ''Void'', preparations for the European tour were being made in order to promote and spread the album the moment it hits the shelves.
''Void'' was released by Rising Nemesis Records on 12th of February 2016 and already received many amazing reviews worldwide and is set to be one of the best brutal and technical releases this year.
Within Destruction experienced all, from the early local shows to large foreign stages and festivals. Some of the band's most noteworthy performances are playing as a support for the American deathcore legends Suicide Silence, the satanic Belphegor from Austria, the French thugs Benighted and appearing on the second and main stage of one of Europe's biggest festivals, Metaldays. Within Destruction also went on a two-week European mainland tour together with slam titans Disentomb, Kraanium and Visceral Disgorge where they promoted VOID.
Within Destruction Website
Within Destruction @ Bandcamp
Within Destruction @ Facebook
Within Destruction @ Instagram
Within Destruction @ ReverbNation
Within Destruction @ Twitter
Within Destruction @ YouTube





ERUPTION
Bio: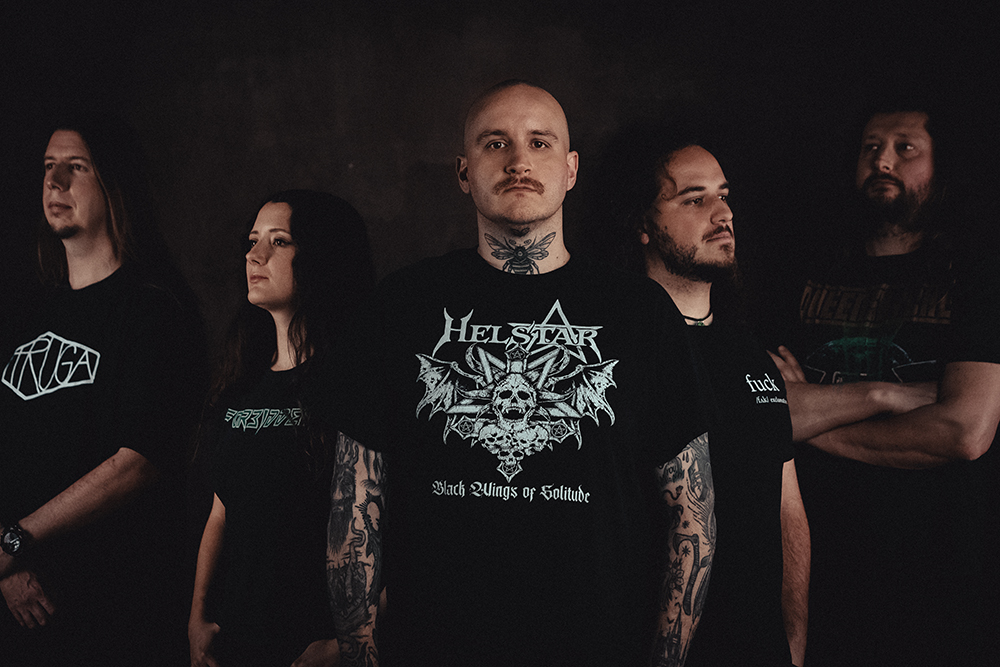 ERUPTION is a Slovene metal band that unites the legacy of speed, thrash and classic metal, forming it into their own unique sound. The band was formed in late 2004. They are known for menacing riffs, hard hitting beats, soaring vocals and killer live shows!
Grega - Guitars
Andrej - Guitars
Nika - Bass
Ivan - Drums
Klemen - Vocals
Eruption @ Bandcamp
Eruption @ Facebook
Eruption @ Twitter
Eruption @ YouTube





CARNIFLIATE
Bio: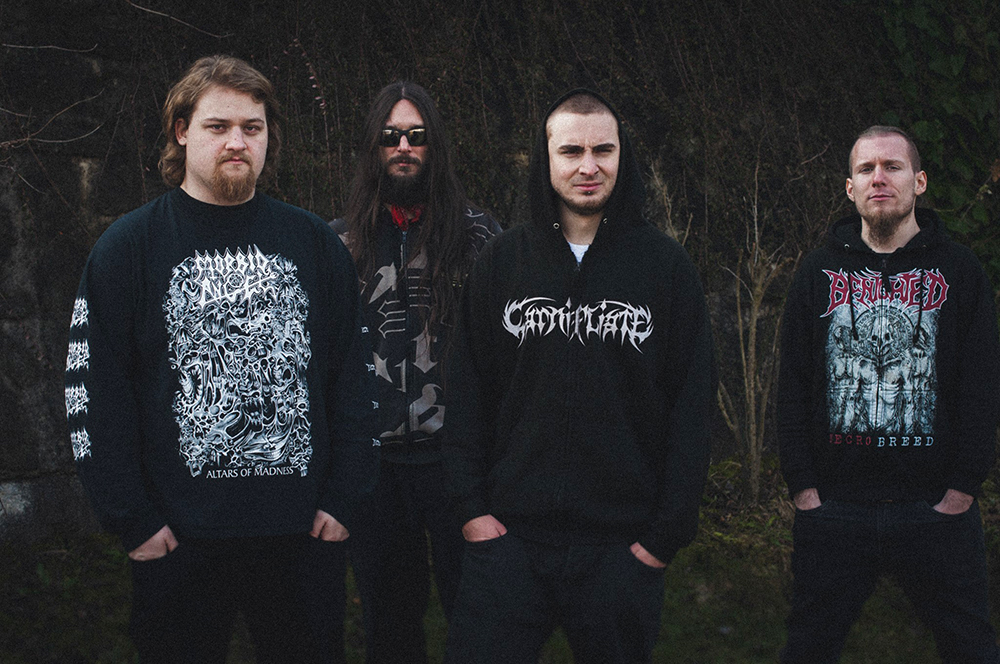 Death/Deathgrind metal band from Velenje, Slovenia.
Current members of CARNIFLIATE are Grega Cestnik on the drums, Žiga Ring on the guitar, Tilen Kirbiš on vocals and current session bassist Matej Voglar.
The band was formed in 2013. At first they played covers from bands like Obituary, Decapitated and Lamb of God, but pretty soon they started to write their own material. Songs like Slaughterlust, Blood On My Tombstone and God's Cock were made. In 2014 CARNIFLIATE had it's first gig in their hometown -Velenje. After that, the number of concerts started to grow. They played numerous concerts and festivals (Live after death, Vratolom, Breka fest, Kunigunda..) all over Slovenia and other countries nearby. They also played with big bands like Benighted, Gutalax, Acranius, Analepsy, Noctiferia, etc.. Their first album Slaughterlust was released in march 2016. In january 2017 the band had it's first tour, promoting the album Slaughterlust (Slaughterlust tour). They played in Hungary, Romania and were also scheduled to play in Bulgaria, but unfortunately had to cancel. One year later in 2018 the band had it's second tour called March of Death tour with the local band Snogg and they played over all of Romania and also Croatia.
The band is currently working on the material for the new album Disgusting Festivities.
Carnifliate @ Bandcamp
Carnifliate @ Facebook
Carnifliate @ YouTube





SKYEYE
Bio: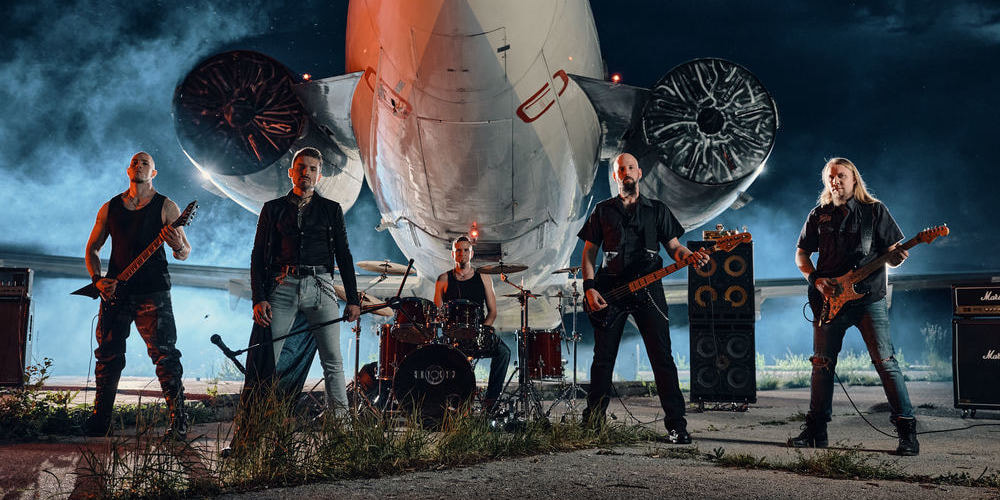 Slovenian heavy metal band SkyEye was founded in 2014 by guitarist Grega Stalowsky, bassist Primož Lovšin and singer Jan Leščanec. SkyEye got its current line-up in 2016 when guitarist Marko Kavčnik and drummer Jurij Nograšek joined the band. Unique and powerful vocals combined with raw and melodic guitar riffs give the band its signature heavy metal sound, reminescent of other major representatives of the genre, like Iron Maiden, Saxon or Judas Priest. The band made its debut appearance in June 2017, and only four months later brought out its first EP under the title Run for Your Life. The overwhelmingly positive response and strong support at their performances drove the SkyEye back into the studio to record their debut album DIGITAL GOD, which was released on November 9, 2018.
SkyEye @ Facebook
SkyEye @ Instagram
SkyEye @ YouTube





ARMAROTH
Bio: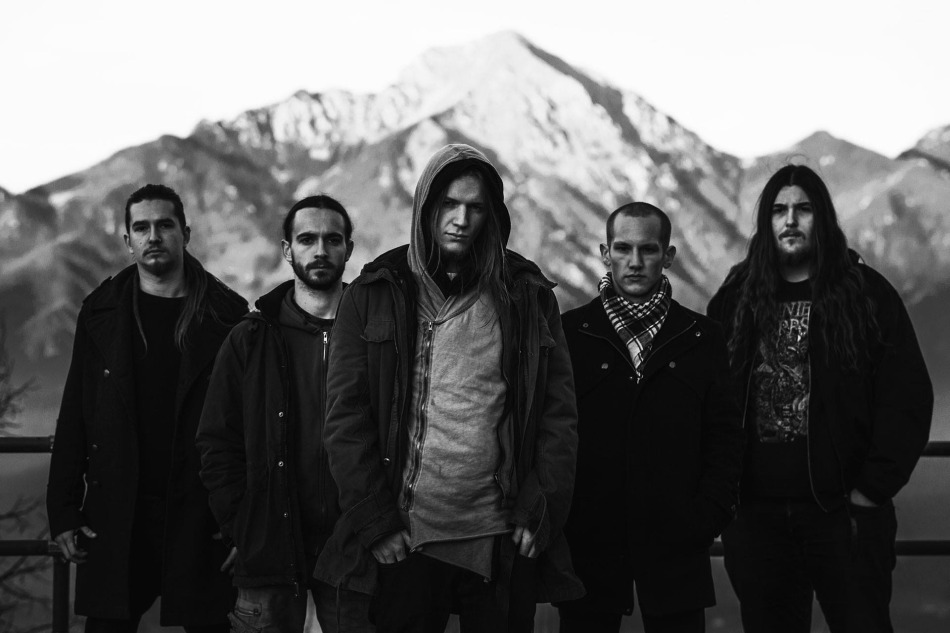 Armaroth is known to the masses as a five-headed acid spitting death metal entity residing underneath Kranj, Slovenia. Formed in 2008, this act has already established itself as one of the most promising bands to come from the region, a claim that they have supported with numerous raging shows in their home country. After their Burning Execution Demo (2010) showed signs of things yet to come, Armaroth released their EP titled False Vision in 2013, which was (and still is) held in very high regard by fans and reviewers alike. In fall 2015, Vid Pobegajlo joined and Rok Lučavečki joined as bassist and drummer. With the new lineup, the band released singles Diamox and Deep Of Throats, announcing heabiliy anticipated debut album ZENITH. The LP was released in December 2016 and gained very positive reviews, which labeled it as an excellent and innovative piece of art. The stage is the place where the band really comes alive and fulfills its full potential as a force intoxicating, seducing and ultimately obliterating every last man present. Armed with a war machine of a rhythm section, riffs that take the term "brutal badass death metal" to a new level, guttural vocals and an enormous stage presence, Armaroth are a force to be reckoned with.
Armaroth Website
Armaroth @ Bandcamp
Armaroth @ Facebook
Armaroth @ Instagram
Armaroth @ ReverbNation
Armaroth @ YouTube





REACH
Bio: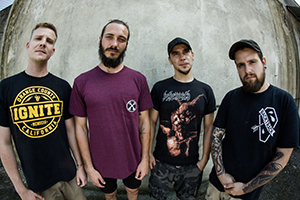 4 piece hardcore from Pomurje, Slovenia. Founded in 2016.
Influenced by bands like Expire, Bent Life, Trapped Under Ice, Terror, Broken Teeth...
Jan - Vocals
Luka - Guitar
Benjamin - Drums
Jože - Bass
Reach @ Bandcamp
Reach @ Facebook
Reach @ YouTube





SMRT
Bio: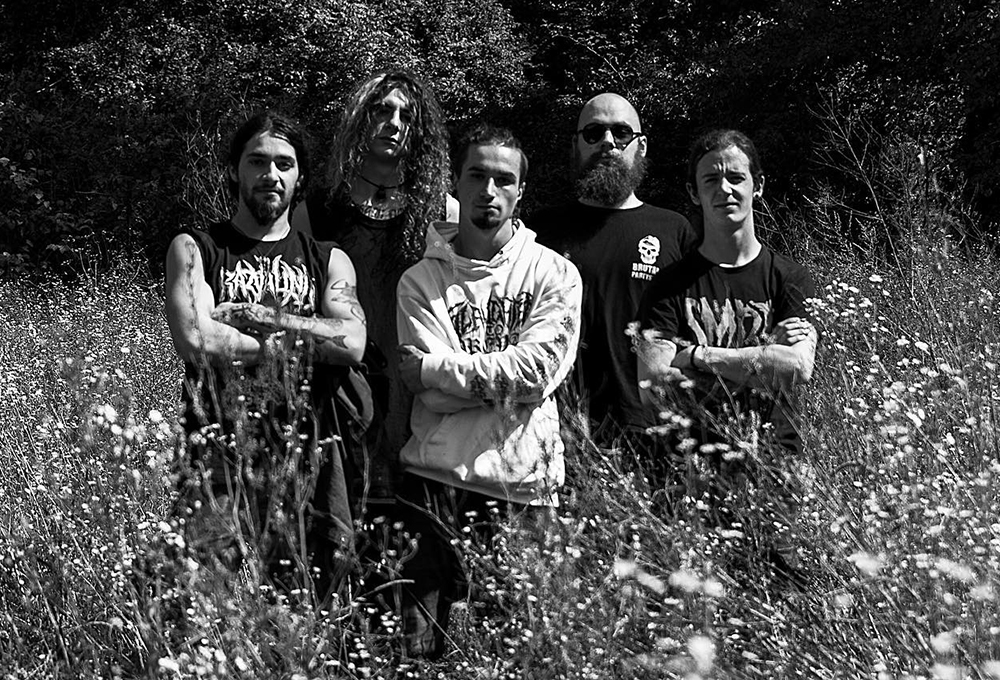 SMRT was officially formed in early February of 2017 by Luka Gjerkeš on guitar and Urban Saletinger on drums after they had disbanded their previous band. The line-up was later on completed by two other members, Dominik Kaučič on bass and Tim Hajdinjak on vocals. In the following months SMRT released their first official demo "Aspect of Emotion". The effort proved to be ill faded but still showed promise of what was to come. Tim Hajdinjak's vision of the band did not fit the ever developing style and he was let go. Domen Rotar joined soon after, as he was an old friend and had the same drive and passion for music as the other members. What followed was SMRT's first EP "The Will to Power", a visualisation of the bands idea of what their music should be, an atmospheric experience of all the emotions a human can experience. Soon after they released their first live album "SMRT Live at Breka" which was recorded at the 2018 BrekaFest they also released their second EP "Third Eye Open" and are now finishing work on their first full length album "Oppression From All Suffering" with their new bassist Lan Pahor.
Smrt @ Bandcamp
Smrt @ Facebook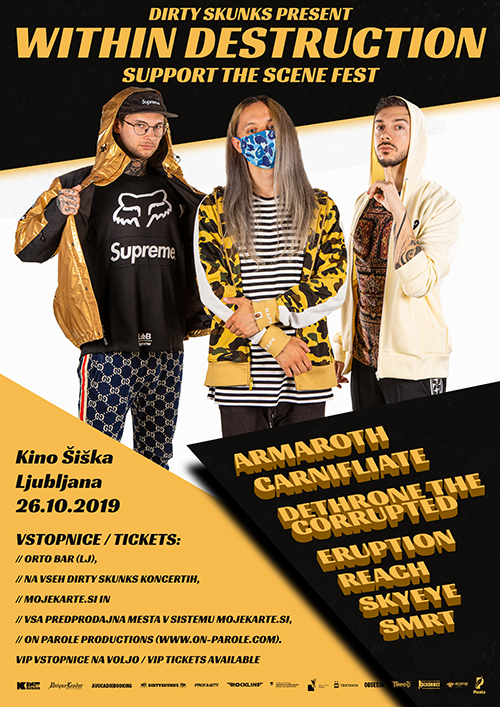 SWALLOW THE SUN
Bio: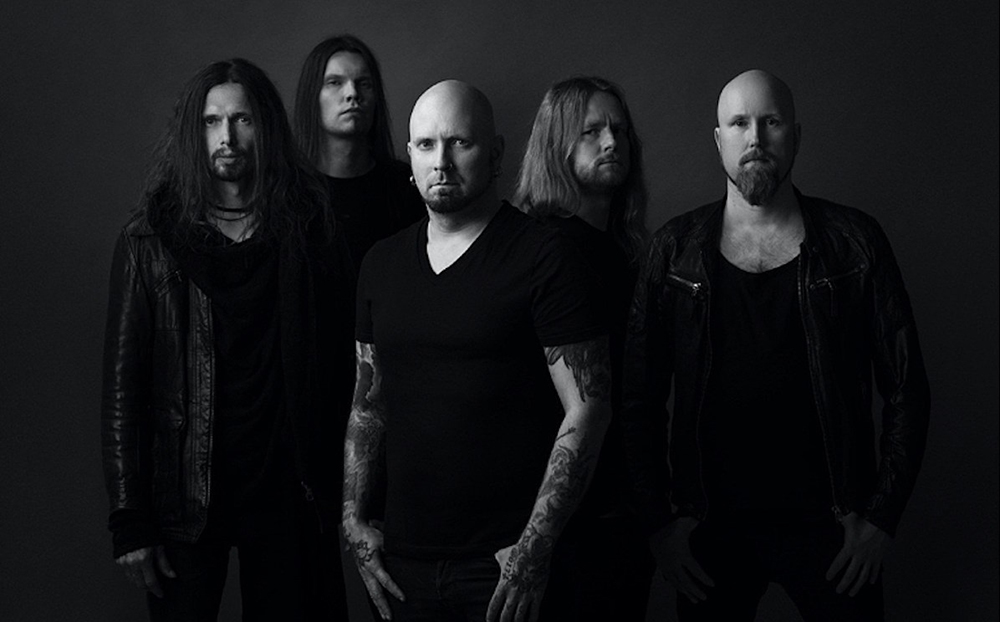 There's beauty in life. There's darkness in death. For Swallow the Sun creative force Juha Raivio, his world is the reverse. The Finnish songwriter is funneling the darkness in life and the beauty in death on new album, When A Shadow Is Forced into the Light. While much of the impressive, three-album saga Songs from the North I, II & III was inspired by the old forests of Sweden's midlands, Swallow the Sun's seventh album (10th if Songs from the North I, II & III and The Plague of Butterflies EP count) is directly informed by the loss of life partner and singer/songwriter Aleah Stanbridge (aka Aleah Starbridge). Raivio spent many months in the shadows, coping, trying to understand, wishing his loved one a safe journey into the glory of her next life. But when the inspiration finally hit Raivio, the maestro conceived and wrote nine songs over the course of three weeks. The result is a spectacular heart-string pull carefully ferried across a hopelessly scenic set of songs that transcend the boundaries of doom, death, and black metal. The title "When A Shadow Is Forced Into The Light" draws from a key line in Trees of Eternity's "Broken Mirror."
"Every word and note I wrote, I wrote for Aleah," says Raivio from his home in Jyväskylä, Finland. "And about my own battle since she passed. The album title, When A Shadow Is Forced into the Light, comes from Aleah's own words, 'When a shadow is forced into the light.' That was exactly what I needed to do. To push myself out from the shadows. I've been pretty much a hermit in the woods for two and a half years. Gathering my life to write this album. That's also why the subject is very personal and therefore hard for me to talk about. I'd rather leave it all to the music and words on When A Shadow Is Forced into the Light to tell the story. It's all there."
With Raivio's inner core exposed for all to see, comment on, feel, ask questions of, and experience, it's no wonder When A Shadow Is Forced into the Light is a difficult topic to relive. But as Raivio has said, it's all there, out in the open. From the absolute stunning lead-off title track to the fragile massiveness of "Never Left," Swallow the Sun have crafted a filmic masterpiece around Raivio's bereavement and subsequent journey through it. In fact, they'll preface When A Shadow Is Forced into the Light with a non-album EP called "Lumina Aurea", which is, according to Raivio, the darkest and most painful song in Swallow the Sun's history. Featuring Wardruna's Einar Selvik and The Foreshadowing's Marco I. Benevento "Lumina Aurea" will bridge the utter gloom of Raivio's despair with the promise of coming to terms with it.
"'Lumina Aurea' is a song I would never want to write in my life," Raivio says. "It is an open, bleeding black wound from the last two and half years of my life. But I had to write it out. I could not back down from it. The way I wrote and recorded 'Lumina Aurea' was so rough emotionally and physically that I think I will never talk about it public. I know this road will go on forever as a part of me, but I have also made a peace with it—that I will never have peace with it. And that the life and the journey here must still go on for a while for those of us remaining. I knew that if I would go any deeper on that road with the album as I did with 'Lumina Aurea,' the path would not end well. So, I quickly realized that instead I will write an album that will manifest loud and clear that after all, 'Love is always stronger than death.' I wanted to find that angle for When A Shadow Is Forced into the Light. This album is like a weapon for myself. A burning light, a burning torch. Victorious and proud."
Over the last few years, Swallow the Sun have experienced several lineup changes. Drummer Kai Hahto departed in 2015 for Nightwish, keyboardist Aleksi Munter jettisoned the music industry altogether in 2016, while long-time guitarist Markus Jämsen issued his farewells in 2018. Yet, the venerable Finns have carried on, finding suitable and likeminded replacements for all in short order. That trend continues with Munter and Jämsen's permanent replacements in new keyboardist Jaani Peuhu (of Iconcrash fame) and guitarist Juho Räihä (also of Hallatar). The addition of Peuhu and Räihä was both logical and talent driven. Peuhu and Swallow the Sun go back years—Peuhu contributed vocals to Hope centerpiece "Don't Fall Asleep (Horror Pt. 2)"—while Räihä served valiantly as Jämsen's sideman during Raivio's self-imposed hiatus.
"The most important thing is this: Juho and Jaani are such great and wonderful people," says Raivio. "It is hard to find warmer and friendlier guys than these two. That goes beyond playing skills. Luckily, they are also amazing musicians. They will both bring additional vocal layers when we play live, too. Juho and Jaani will bring lots of good, new things to the Swallow the Sun family."
"When A Shadow Is Forced Into The Light" was recorded and engineered over a six-month period by Raivio, Peuhu, and studio maven Jens Bogren at Fascination Street Studios (Arch Enemy, At the Gates). The entire affair was mastered by ace Tony Lindgren (Orphaned Land, Leprous). Going back to debut The Morning Never Came, Swallow the Sun have never settled on substandard production values. That holds true with "When A Shadow Is Forced Into The Light". From the intensity of Mikko Kotamäki's screams (check out "Upon the Water") and the nuances of the string quartet to the height of Raivio's wall of guitars and the considerate dexterity of Juuso Raatikainen's drum work (check out "Never Left"), the production quality of "When A Shadow Is Forced Into The Light" is enchanting at all levels.
"Jens actually sent a message to me one day and said that he would be happy to do some doomish grooves again with us," Raivio says. "And if someone as legendary as Jens sends you a message like this, then you have to do it. Also, it has been 10 years since we did New Moon with him, so it felt totally right to get back together. I did the Trees of Eternity album with him and I just love the guy. So, I was very happy that he was involved again with "When A Shadow Is Forced Into The Light". I will say, we produced this album by ourselves like we have always done. But the difference is this time we looked at the big and small details of the music. We really demanded everything from everyone. And we got it."
The covers for Lumina Aurea and When A Shadow Is Forced Into Zhe Light were created by Russian artist Liga Klavina and French artist Fursy Teyssier (also of Les Discrets fame), respectively. The two pieces were commissioned by Raivio to visually communicate the story arc of the soul-killing blackness of nothingness to the blinding light attributed to love. The breathtaking cover for Lumina Aurea will be part of the digital and vinyl-only release, while the wondrous cover for When A Shadow Is Forced Into The Light will unfold majestically across digital, CD, and LP.
"Klavina painted the Lumina Aurea cover with water colors," says Raivio. "The woman on the boat is touching the water, turning it into gold. So, the cover is connected to the story on many levels. As for Teyssier, he was involved in the Trees of Eternity and Hallatar covers, so it was natural to include him on When A Shadow Is Forced Into The Light. He knows my story very well—we've talked for hours about it. I will say there's a lot of hidden meaning in the three covers he's done for me. If you look at the When A Shadow Is Forced Into The Light cover, there's a masked female warrior. She's cut the black wings off the demons around her. Actually, she's standing on top of a pile of demon wings on the water. The wings are bleeding gold into the water."
As for where Swallow the Sun go from here—truthfully, after Songs from the North I, II & III Raivio wasn't certain he'd continue the band—it's only upward and onward. Musically, When A Shadow Is Forced Into The Light is unparalleled in its wide-angle vision, its emotional depth, and its ability to be extreme at opposite ends of the spectrum. What Ghosts of Loss was to the mid-aughts (a heralded death-doom triumph), When A Shadow Is Forced Into The Light is to the present day, a must-hear tour de force of heart-rending metal the likes of which only Swallow the Sun are emotionally willing and technically capable. The desolation is real. "Lumina Aurea" is proof of that. So too is the assurance that love will conquer loss, and that, at the very least, the vision of Swallow the Sun will continue to endure with When A Shadow Is Forced Into The Light.
Swallow the Sun Website
Swallow the Sun @ Facebook
Swallow the Sun @ Instagram
Swallow the Sun @ Twitter





OCTOBER TIDE
Bio: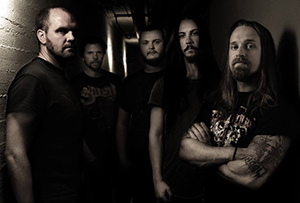 OCTOBER TIDE originated with a 1995 demo tape created by KATATONIA members Jonas Renkse and Fred Norrman. Much of the material was written during a break-up of KATATONIA (which would end up being only temporary). In 1997 the two signed to VIC Records to release their debut, "Rain Without End". In 1999 OCTOBER TIDE would release their second and last album entitled "Grey Dawn" which had Mårten Hansen (of A CANOROUS QUINTET) replacing Renkse on vocal duties.
The album received much deserved praise from fans and the media alike. Renkse and Norrman made a decision to not grant interviews nor tour whatsoever, which resulted in short lived public profile. These two albums continue to live on in the underground community and are widely regarded as two treasures to result from the temporary break-up of KATATONIA.
Despite staunchly refusing the notion of future material for an astounding 11 years, OCTOBER TIDE returned in 2010 with "A Thin Shell", a new full-length masterpiece released through Candlelight Records.
Recorded at Black Lounge studios with producer Jonas Kjellgren (SCAR SYMMETRY) and featuring artwork by Travis Smith (OPETH, TESTAMENT etc) "A Thin Shell" delivers what fans have anxiously awaited from this treasured band. Seven doom-laden and emotive songs that are every bit as heavy as they are catchy fill the impressive recording that officially closes the band's self-imposed, decade-long hiatus.
After the release of "A Thin Shell" the band toured heavily playing shows and festivals from Finland in the north to Spain in the south and from Ireland in the west to Slovenia in the east.
In early 2012 OCTOBER TIDE parted ways with both the vocalist and bassist due to family and musical reasons and new members in form of Mattias Norrman (ex-KATATONIA) and Alexander Högbom (VOLTURYON, SPASMODIC) were quickly recruited.
Some weeks during the fall 2012 were spent at Black Lounge studios recording "Tunnel of no Light", OCTOBER TIDE's anticipated fourth album which was released in April 2013 through the bands new label home, Pulverised Records.
Following the release OCTOBER TIDE played several shows & festivals all over Europe securing themselves as one of the leading European death/doom bands.
In the fall of 2015 OCTOBER TIDE recorded their latest album, "Winged Waltz", which was released on April 22, 2016 through Agonia Records, their new label partner. The album has received outstanding reviews and is hailed as their most powerful and well-thought release so far, a true masterpiece of melodic and melancolic doom/death!
October Tide Website
October Tide @ Facebook
October Tide @ ReverbNation
October Tide @ YouTube





OCEANWAKE
Bio: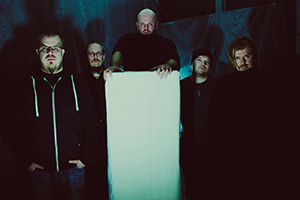 OCEANWAKE challenge listeners. The five musicians from the coastal town of Luvia attract uncomfortable and unpredictable attention - initially by all means. The way of the Finns' never continues in a straight line. Permanent branches, parallel tracks and hardly recognizable paths secure the progress. Therefore it is important to remain attentive and pay attention to all signs, and sounds.
Oceanwake Website
Oceanwake @ Bandcamp
Oceanwake @ Facebook
Oceanwake @ SoundCloud
Oceanwake @ YouTube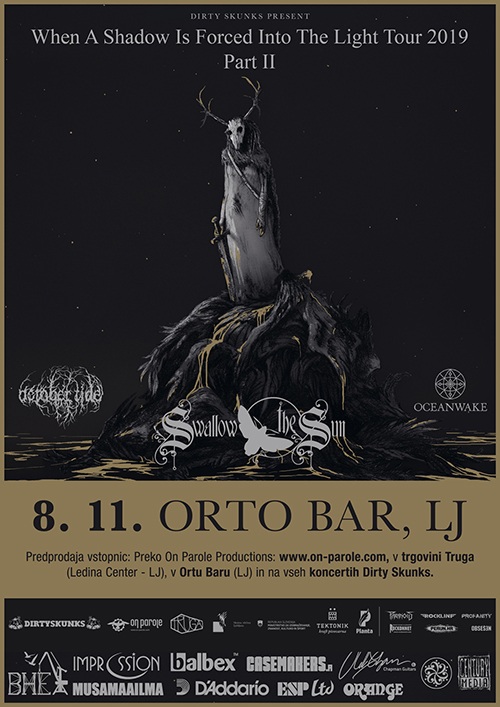 P.O.D.
Bio: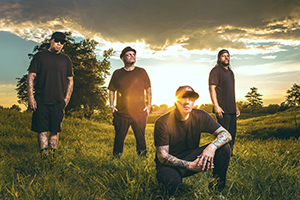 Following the announcement of their new album 'Circles', which will be released on the 16thof November, P.O.D. are thrilled to reveal they will be hitting the road in February -March 2019 forthe 'Full Circle' European Tourwith Alien Ant Farmand special guests '68.In the last fewyears, P.O.D. haveenjoyed a resurgence in popularity, which has seen them performat the Download Festival, Hellfest, Rock on the Range, River City Rockfest, Carolina Rebellion, and Aftershock Festival, as well as shared stages with In This Moment, Prophets of Rage, Shinedown, and Five Finger Death Punch.Talking about the tour Sonny Sandoval says; "We haven't been able to tour Europe and the UK as much as we'd like so this tour with our friends Alien Ant Farm and '68 is very special to us and long overdue. We plan on destroying these shows so don't miss it."San Diego's finest will be playing songs from the new albumas well as their extensive catalogue of hits and fan favourites. Theywill be joinedby hard rock heroes Alien Ant Farm and noise punk duo '68 that features The Chariot/Norma Jean's Josh Scoginand will call through Germany, Italy, Denmark, Belgium, The Netherlands, The UK andIreland.The three time Grammy nominated P.O.D have soldover 12 million records worldwideand onNovember 16th, 2018, Mascot Records/Mascot Label Groupwill release 'Circles,' P.O.D.'sdebut for the label. The album is thebands'first since 2015's The Awakening. On 'Circles', theycollaborated with an L.A.-based production duo calledthe Heavy, who ensured the album is contemporary-sounding without losing any of the band's core sonic signifiers. "On Circles, we didn't limit ourselves and say, 'Hey, we need to please the metal crowd, or the hardcore crowd, or the punk crowd,'" says frontman Sandoval."We just wanted to play and write songs that we hope are relevant and catchy to a new audience—while, at the same time, still being true to ourselves.""We're looking for answers—and we're going to people to help us get through things—but at the same time, no one's perfect," Sandoval says. "Everybody's going through stuff, and we're all kind of on this same level and the same journey of experience and just trying to figure out our course of life."The idea of searching for a bright side has been aconstant theme for P.O.D. over the years andthrough it all, the members of P.O.D.—Sandoval, lead guitarist Marcos Curiel, bassist Traa Daniels anddrummer Wuv Bernardo—have leaned on one another for support and creative inspiration. "We are touring andmaking music because it still means something to the people that are coming out to see us, and people that are still listening to our music," Sandoval says. "We're humbled, we're grateful, and we're thankful for people that still enjoy what we're doing."
P.O.D. Website
P.O.D. @ Facebook
P.O.D. @ Instagram
P.O.D. @ Twitter
P.O.D. @ YouTube





ALIEN ANT FARM
Bio: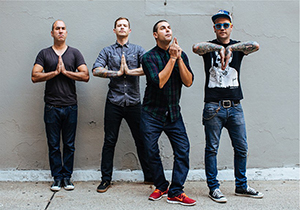 Since the formation of Alien Ant Farm in 1995, the quartet has enjoyed worldwide success. Over the course of their four studio albums, cumulative sales surpass five million units a Grammy nomination and 4 top 10 singles. The band built a massive following on the road early in their career via high profile 2001 runs with Linkin Park, Papa Roach, Warped, and as the headliner on an MTV presented Fall Tour. In 2002, fame spread across the world, bringing Alien Ant Farm to the major European festivals, Australia's Big Day Out and a headline run in Japan. The following year they returned to Europe with Metallica, and to this day the band has steadily delivered audiences in territories across the globe.
From the beginning, the clever humor of vocalist Dryden Mitchell and guitarist Terry Corso has delivered visual imagery that made the band vanguards in the realm of music video. All of the singles released received heavy rotation on MTV and MTV2, with "Smooth Criminal" was voted the #2 video of 2001 on MTV's countdown. They appeared on the channel's programs Celebrity Dismissed, MTV Cribbs, and hosted House of Style. Alongside the massive support from cable, Alien Ant Farm were darlings of broadcast television with multiple appearances on The Tonight Show with Jay Leno, and support from Carson Daly, Extra, CNN, Access Hollywood and Mad-TV amongst many more. With all the notoriety also came a 2001 Grammy nomination for Best Hard Rock Performance in 2001.
The early history of the band began when the name came from a daydream Terry Corso had while employed at a day job. The concept revolves around the human species being cultivated by alien intelligence, and the colony forming much like it does in a traditional children's toy. In 1999, Alien Ant Farm self-released their debut titled Greatest Hits, which went on to win Best Independent Album at the L.A. Music Awards. In 2000, they signed to DreamWorks SKG, and went on to release Anthology. The following year, a cover of Michael Jackson's "Smooth Criminal" became a massive hit overseas, rising to #1 in Australia and New Zealand, and on the U.S. Modern Rock charts. It also rose to #3 in the U.K. To set the record straight on the inspiration behind choosing this song amongst the millions of copyrights, Corso shares, "When we were a young local band in SoCal, we'd play a different cover song by a different artist every show we would do. Wild unexpected stuff and sometimes not even songs we were that into. Just whatever was going on around us on the radio or whatever fit in with our inside jokes at that minute, from Ileah to Gary Glitter to The Police, we had a lot of fun with it. One week we had been throwing the idea of Michael Jackson's "Smooth Criminal" around the jam room, I believe someone had just watched Moonwalker again. The very next show we played, we hadn't learned the whole song yet but decided to klunk the main riff out for fun, the crowd loved it and went a little crazy. After that we learned the entire song and super charged it. The rest is pretty much history." To this day, the cover is a crowd pleaser. This past October 8th, the band was asked to appear alongside Cee Lo Green, Smokey Robinson and The Jackson Family at the Michael Jackson Forever Tribute Concert in Cardiff, Wales.
In 2003, the Alien Ant Farm entered the studio with Stone Temple Pilots' Robert and Dean DeLeo and cut Truant. Unfortunately, they ran in to unforeseen adversity with the closure of their record label, offering an insurmountable obstacle to continue building on the band's successes. Still under contract to Universal, Geffen green-lit the opportunity for Alien Ant Farm to return to the studio. In 2005, they recorded with Jim Wirt, but that album was not released as scheduled. Alien Ant Farm chose to share it with with fans via a bootlegged version, which has affectionately been re-named 3rd Draft by the public. Looking back on the adversity the band went through, alongside the massive fame Mitchell reflects, "This Alien Ant Farm 'Wave' is a bigger, longer wave than I could have hoped for. All these years later, we are still intact. From friends to foes to friends again, this band is something special, and nothing short of tight and explosive."
The next year in 2006 Up In The Attic was issued, and for the next several years the members went their separate ways reconvening in 2009 for performances in Kansas City, the Sonisphere Festival in Knebworth, UK and at the WARPED Tour in memory of Michael Jackson. They were back, and come 2010 began to rebuild a legacy that grows with each passing month. The band staged a very successful tour over the Summer and Fall, where they road tested new material in front of the live audience. In the New Year, they'll release the new recordings. Mitchell shares, "The First batch of these new songs are pretty to the point and pissed. Angry, but not negative. That is possible in this non tangible, musical and lyrical world. Unfortunately not possible in the real world, and that's why I love music. I can get this all out without hurting anyone."
Come 2014 Alien Ant Farm are back, and the path for the future will unfold one day at a time. As their career approaches two decades, Dryden offers, "Its hard to believe we have been doing this as long as we have, I don't think any of us thought when we started out that our career would go onto do what it has, or that we would face some of the hurdles and losses that we have but here we stand ready to give our fans and the world another piece of Alien Ant Farm, we honestly have the best fans in the business, not only have they stuck with us through all of the personal up's and down's but they have never given up on our music and how we create and deliver what we feel is real and pure. We are ready to head down this path again and could not be happier with our new partners at The End Records, there's nothing like having a team of believers around you that support your visions."
Alien Ant Farm Website
Alien Ant Farm @ Facebook
Alien Ant Farm @ Instagram
Alien Ant Farm @ YouTube





DEAD GIRLS ACADEMY
Bio: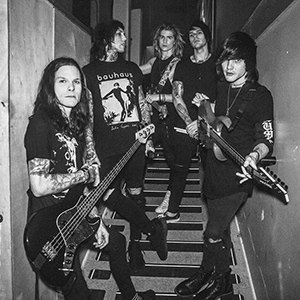 In 2016, when the curtains closed on Vampires Everywhere, Michael Orlando sought out other avenues for his new musical vision. "I've had the name DEAD GIRLS ACADEMY on the tip of my tongue for a few years," admits Orlando," and I've always been on the darker side of things in rock & roll, and the name fits the sound and overall image. Split personalities, fake friends, hangers-on, social-climbing and attention-hunting whores are all ingredients I wanted to exploit with this project. I called together Ronnie (Radke, Falling In Reverse) and our friend Elvis Baskette (Slash, Sevendust) and we started arranging songs and melodies. Living in Hollywood, there are so many fucked up things I've seen, the stories in my head, I could write six novels about them all. But that's what breeds the creative juice and you will believe me once you hear DEAD GIRLS ACADEMY."
"When Ronnie and I sat down to write 'I'll Find A Way,' we were pretty adamant on stating truths. We wanted lyrics that would hit home and tell this story about conquering your inner demons. The voices in your head are pushing one way, and your heart is pushing the other - riding the line between right and wrong. I'm hoping this story, this song will give hope. The cure to happiness is inside us and we must not give up without a fight."
DEAD GIRLS ACADEMY wasted no time and began 2017 by supporting Falling In Reverse, Motionless In White and Issues. The band quickly caught the attention of Victory Records and were signed in mere days.
"Victory Records is responsible for some of my favorite bands and I'm beyond stoked to be part of their family." Looking into the future, Orlando adds, "There is so much excitement and positivity exploding from the staff at Victory, and I feel very lucky to have this team behind me. This union came about organically and I love that we all want to push the boundaries to make DEAD GIRLS ACADEMY a success. I'm beyond excited for the road ahead and to show the world DEAD GIRLS ACADEMY."
Alchemy was released on June 15, 2018.
Dead Girls Academy @ Facebook
Dead Girls Academy @ Twitter
Dead Girls Academy @ YouTube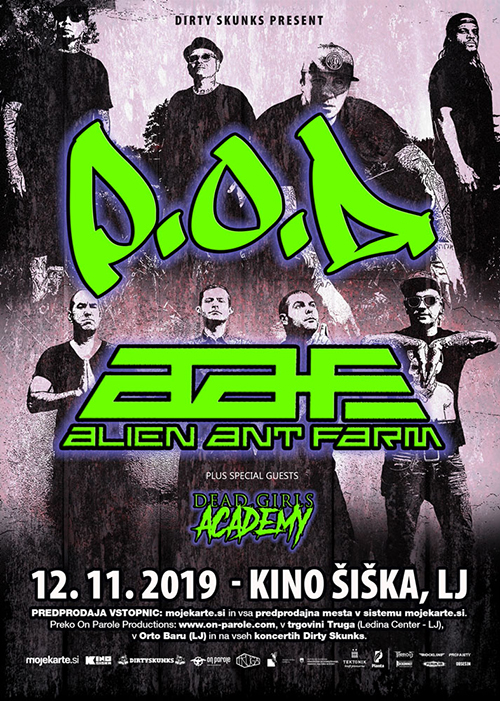 SACRED REICH
Bio: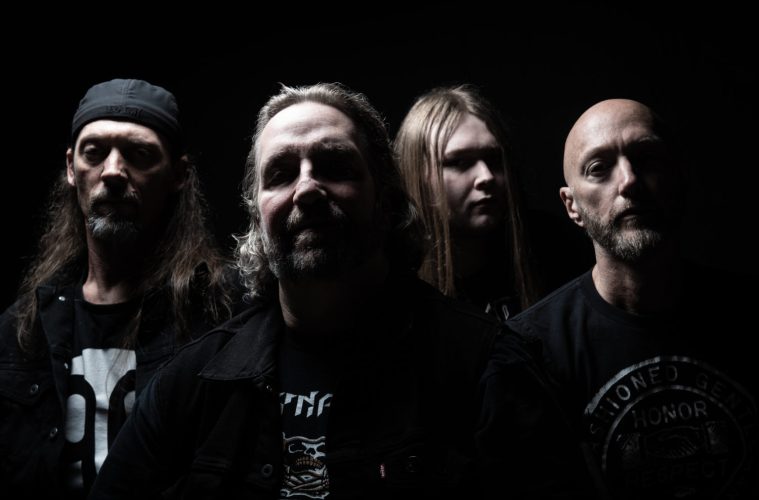 Sacred Reich is a Phoenix, Arizona based thrash metal band that formed in 1985. Part of the second wave of thrash along with Testament, Death Angel, Destruction and Dark Angel, Sacred Reich has produced a catalog of politically charged aggressive music that has stood the test of time. The band plays a limited amount of shows each year and can be seen performing at several European festivals each summer.
Sacred Reich @ Facebook





NIGHT DEMON
Bio: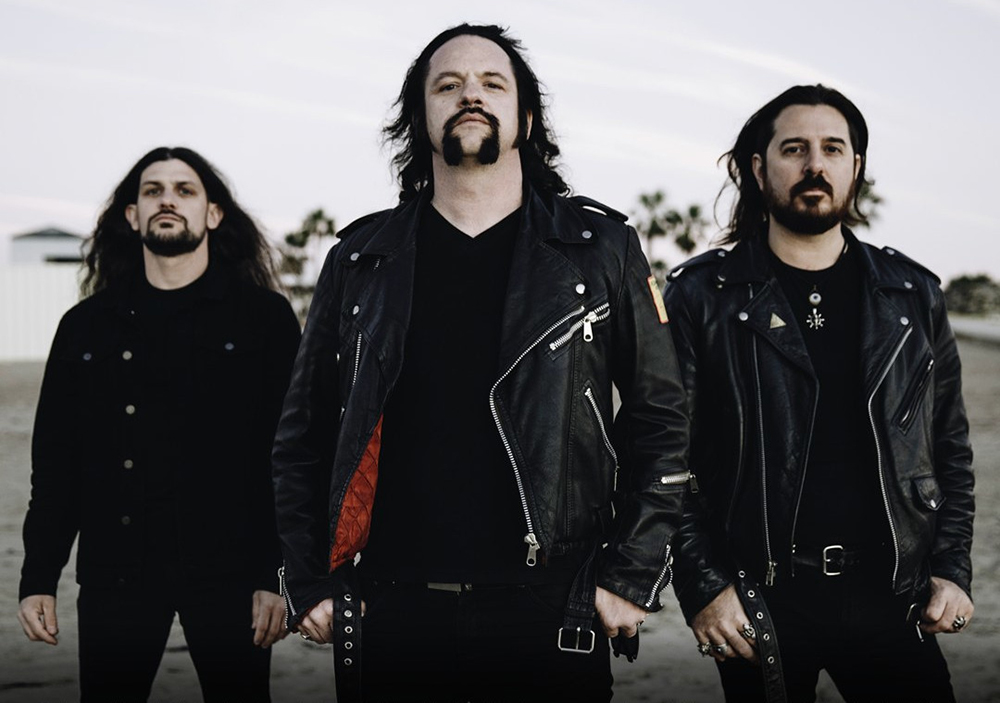 Ventura, California is a picturesque beachside town along the Pacific coast. But beneath this tranquil veneer, something dangerous lurks in the shadows of the dark. Night Demon erupted onto the underground heavy metal scene with a self-titled four-song EP in 2012. This recording showcases a sound forged in a deep-seated passion for the New Wave of British Heavy Metal melded to distinctly American muscle and swagger, transcending musical trends and cutting across generational and genre-dividing lines. A street-level buzz soon emerged, as listeners around the globe were captivated by this exciting, fresh take on a revered sound. Night Demon's momentum accelerated in 2014, with the band landing support slots on Diamond Head and Raven tours of the USA, and launching the first of many DIY van tours across Europe that summer. This European jaunt strung together several festival appearances over a six-week period, with the routing in-between filled by gigs in every city, town and hole-in-the-wall village they could find. It became the blueprint for the band's subsequent trips to Europe in 2014 and beyond. The net result was that, both at home and abroad, Night Demon earned a reputation as an incendiary, must-see live act with a tireless work ethic.
The next milestone in Night Demon's career arc was the release of their first full-length album in January 2015 via Century Media in the USA and SPV/Steamhammer in Europe. Entitled Curse of the Damned, the record refined the band's trademark sound as exhibited on the Night Demon EP. It also inspired fanatical devotion amongst the heavy metal faithful, garnering widespread critical acclaim and being voted the #1 album of 2015 by listeners of WCJU's Metal on Metal radio show in Cleveland, Ohio. To promote the record, Night Demon hit the killing road for the better part of two years, crisscrossing the United States multiple times both as part of package tours (such as the Carcass/Crowbar/Ghoul trek in summer 2016) and on their own. With each successive tour, Night Demon's live show incorporated additional production elements, including innovative lighting and visual effects and the nightly onstage appearance of the band's black-cloaked skeletal mascot, Rocky, to haunt, goad and tempt concertgoers into drinking from the chalice. Reaping the rewards of their relentless touring of the European market, Night Demon scored a high-profile appearance on the main stage at Germany's Bang Your Head!!! festival in July 2016. Fully committed to veering off the beaten path to bring their heavy metal heat to more people in more places, the band embarked on a pair of tours of Mexico and, in early 2017, a run of 20 dates in South America and Latin America, including ten shows in Brazil alone.
These steps bring us to the present. Night Demon, which features Jarvis Leatherby (vocals/bass), Armand John Anthony (guitar), and Dusty Squires (drums), stand on the precipice of their biggest album/touring cycle yet. The band's second full-length album, Darkness Remains, is set for imminent worldwide release. Heralded by the compelling lead single and video track "Welcome to the Night," Darkness Remains finds Night Demon delivering all of the expected NWOBHM-inspired thrills and chills, but also honing their songwriting chops, developing more of an individual sound, sharpening their attack, and even taking some chances along the way. Darkness Remains boasts a raw, powerful, full and clear production that complements the tracks perfectly and sets the gold standard for how a traditional metal record should sound in 2017. Of course, these indefatigable road warriors will tour full speed ahead to promote the new album, beginning with a U.S. tour alongside Anvil in spring 2017. Numerous festival appearances are also in the offing, including amongst others Frost and Fire, Defenders of the Old, and Maryland Death Fest's Days of Darkness in America, Up the Hammers in Greece, Pounding Metal in Spain, Very 'Eavy in the Netherlands, and Keep It True, Rock Hard and Party.San Metal Open Air in Germany. For Night Demon, no stage is too small and no stage is too large. They will take them all by storm. Welcome to the blessed night …
Night Demon Website
Night Demon @ Bandcamp
Night Demon @ Facebook
Night Demon @ Instagram
Night Demon @ Twitter
Night Demon @ YouTube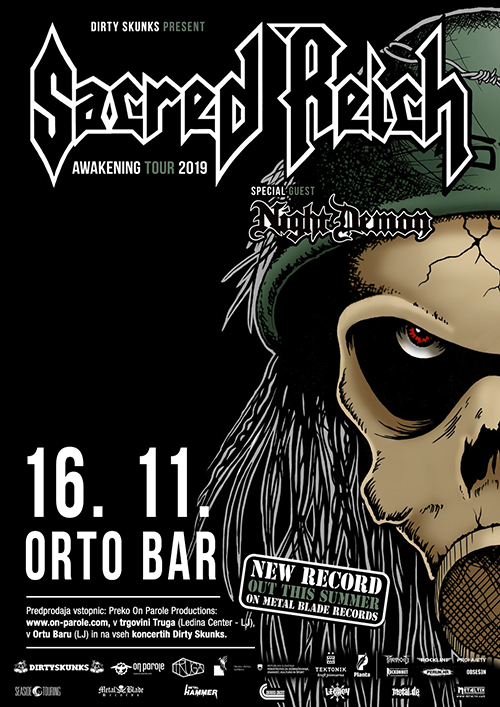 ELUVEITIE
Bio: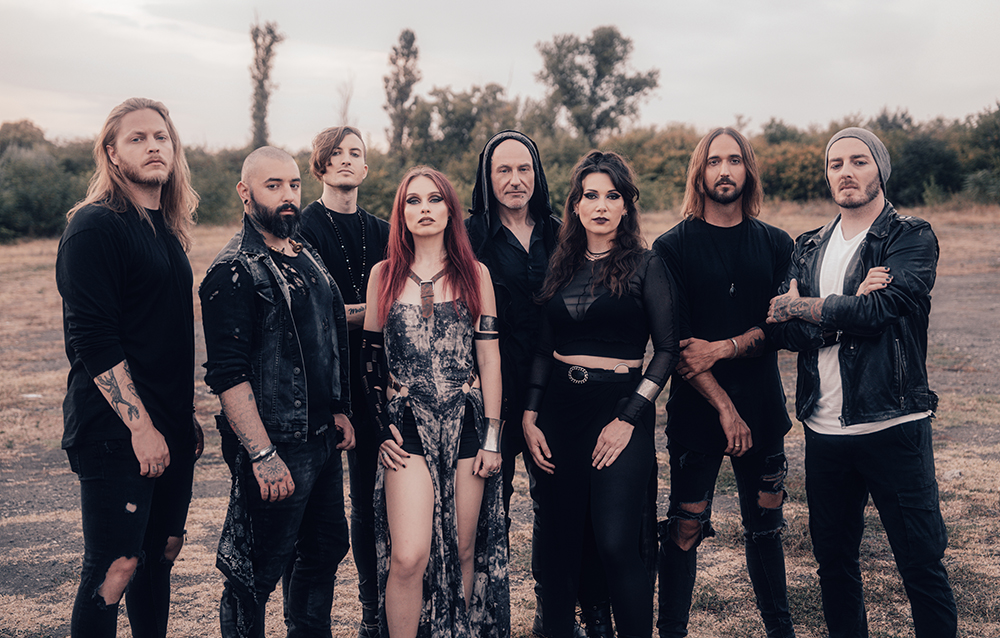 We all wade through archetypes. We all ARE archetypes. Distant echoes of a life both primeval and noble. To embrace these archetypes, to accept them not only as a part of life but as life itself is what some may call enlightenment, some peace of mind. ELUVEITIE call it »Ategnatos«. And by using their longest gap between two Metal albums to gather momentum, they just forged their strongest album around it.
Born in the rural mysticism of the Swiss alps and since a very early point deeply rooted within Celtic mythology, Gaulish history and proto-European culture, ELUVEITIE have long become Folk Metal's trailblazers, spindoctors and rightful masters of their craft. All the more because they never limited themselves to simple forays through rune-decorated cliches or foolish drinking songs. From their fabled debut »Spirit« (2006) onward, theirs was an approach of respect, historic accuracy, depth and the most thrilling, catchy, primordial melange of Melodic Death Metal and Pagan Folk the world could have ever imagined.
Success, of course, was not far behind. Their groundbreaking seminal work »Slania« saw them bond with Nuclear Blast, a friendship that lasts to this day and quickly turned the band into a worldwide phenomenon. In a rapid two-year-succession, they unleashed »Everything Remains (As It Never Was)«, »Helvetios« and that massive monument of all things Folk Metal called »Origins«, framed by the two elaborate and archaic acoustic albums »Evocation I – The Arcane Dominion and »Evocation II - Pantheon«, the last of which was also presented on an unforgettable acoustic tour. On each release, they refined their trademark brand of Chrigel's thundering roar, metallic fierceness and folkloric ingenuity that has always been miles above the usual "let's add some bagpipes there".
Members came, members went. The soul of ELUVEITIE, though, the very essence of this pagan congregation remained undisturbed. Now, in the dawn of 2019, they look back upon an impressive seven studio albums, the last of which climbed to the very top of the Swiss album charts and also made a remarkable entry at No. 6 in Germany, as well as countless tours around the globe and headliner slots at the biggest Metal festivals. Still, this was only the beginning. A 13-year-overture for the things about to come. The sky is darkening, the ravens fly. The stage is set for the thunderstorm that has already been heralded by the tempestuous harbinger »Rebirth« in late 2017. Finally, everything is prepared for the colossal voice of the ages that is »Ategnatos«.
On an album both mystical and philosophical, ELUVEITIE propel mythology, pagan belief and spirituality into our modern world. "This one almost became something like a socio-critical uncovering work", says Chrigel, "some kind of a revelation, a doomsday prophecy. Dark and severe in its atmosphere and charisma, and also occult, arcane and elitist." The album itself is a manifesto, a fast-paced, highly dramatic and embellished work on which today's society sees itself in the mirror of ancient Celtic mythology and knowledge. "The image, of course, is blood-curling", Chrigel adds with a bitter grin. "At least to those with eyes to see." Far more that a pessimistic swan song for our world, however, »Ategnatos« holds the cathartic promise of renewal. "Ategnatos is the Gaulish word for 'reborn'", Chrigel explains. "To the sharpened mind, it points out the concealed, long forgotten key to change and renewal." This, naturally, comes at a price. "There's always suffering before bliss. And always darkness before light."
A work based on archaic archetypes and the ancient concept of renewal, »Ategnatos« unfolds an elemental force to be reckoned with. "These archetypes are still within us. People didn't change that much during the last 3000 years – and men were always just men." No wonder the album follows a decidedly darker, monumental tone that suits them very well. Of course, ELUVEITIE have long found their very own trademark sound, a sonic adventure often copied but never overcome. With »Ategnatos«, the dedicated nine-piece not only worked with a real string quartet (a premiere!) and granted Fabienne Erni's sublime mastery of the harp the room it deserved; they also undertook a holistic upgrade resulting in some of the most catchy ('Ambriamus'), most aggressive ('Worship', featuring LAMB OF GOD titan Randy Blythe on guest vocals) or most epic ('Black Water Down') tunes the Swiss Metal nobility has ever offered.
While this may not come as a surprise to those familiar with the zeal and ardor this band is known for, the whole journey that would eventually give birth to »Ategnatos« was rather unusual. With what quickly became the most stable, most prolific and most creative line-up yet, ELUVEITIE created the album while staying at the Zurich University of Arts and more than ever worked as one. This is an accomplishment in itself given the fact that the Swiss Folk Metal superstars boast a full nine members, but it gets even more special if you recall the usual process of creation. "From the very beginning of ELUVEITIE, my blueprint for a new album remained untouched and eventually became a reality. This record, however, is a product of the entire band. The whole affair was a decidedly spontaneous process allowing the songs to radically change while still in development." The instant hit 'Ambriamus', for example, only took them two hours to write when they already were in the studio. "A bit unusual", Chrigel confesses, "but all the more brilliant."
Some things, of course, never change. Recordings took place in their beloved New Sound Studio with their engineer of choice Tommy Vetterli. "Yet it was radically different as we only had four weeks to record this time around – as compared to the eight weeks we had for 'Origins'." By taking mixing duties to the skilled hand of renowned studio wizard Jens Bogren in his Fascination Street Studios in Örebro, Sweden, ELUVEITIE returned to the very spot where they mixed their now legendary »Slania« album more than ten years ago. "How time flies", Chrigel exclaims. And with an insurmountable epic like »Ategnatos« under their belts, the next years are bound to fly by, too. Heavy touring will commence even before the release, taking the band to South America first. "Asia, Europe and the United States are about to follow, bridged by a massive festival season". Oh no, ELUVEITIE are not only back, stronger and fiercer than ever. They are reborn. Truly and thoroughly reborn, thus becoming an archetype of their own.
Eluveitie Website
Eluveitie @ Facebook
Eluveitie @ Instagram
Eluveitie @ SoundCloud
Eluveitie @ Twitter
Eluveitie @ YouTube





LACUNA COIL
Bio: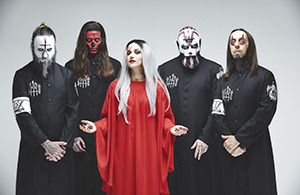 Lacuna Coil is a gothic metal band from Milan, Italy. Since their formation in 1994, the group has had two name changes, being previously known as Sleep of Right and Ethereal. Inspired by the combination of gothic imagery and music, the members have been known, musically, for composing mid-tempo songs consisting of prominent guitar lines and contrasting dual female/male vocal harmonies to help create a melodic, detached sound. Much of the band's recent material, however, sees a heavier and more down-tuned style, featuring a more distinct bass line and a higher mixing of the guitars within the songs. The band's 2012 release, Dark Adrenaline, peaked at number 15 on the Billboard 200. They have toured internationally and were nominated in 2006 for an MTV Europe Music Award.
Lacuna Coil Website
Lacuna Coil @ Facebook
Lacuna Coil @ ReverbNation
Lacuna Coil @ Twitter
Lacuna Coil @ YouTube





INFECTED RAIN
Bio: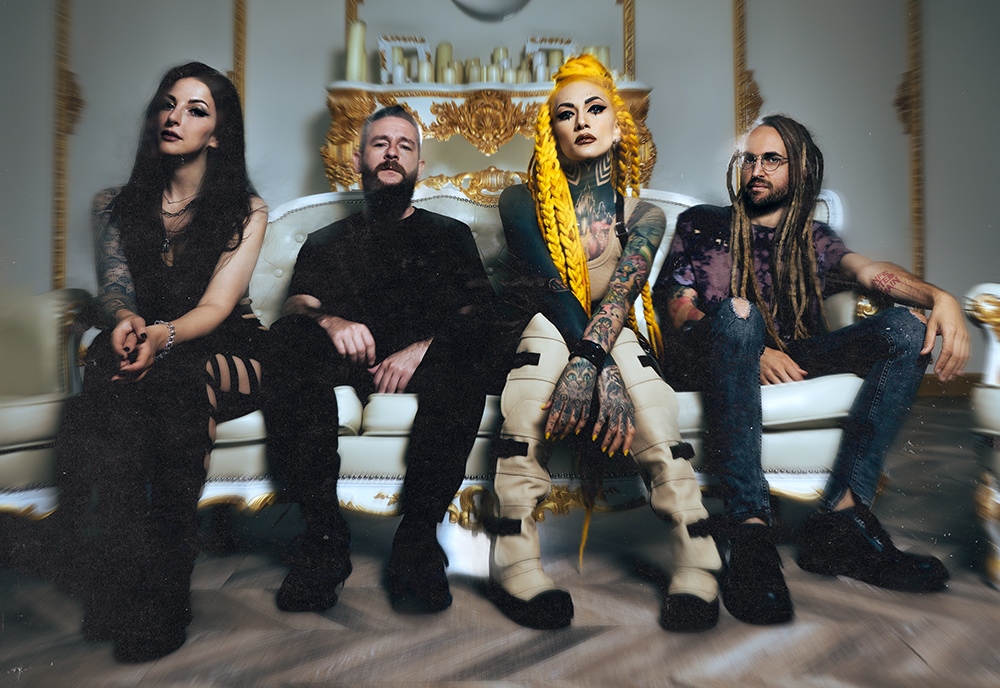 Infected Rain are far from the overly manufactured metal many of us have grown accustomed to.
A combination of female screaming, hard riffs and samples created the individual style of Infected Rain. The band was formed in 2008 and made their first appearance on stage on August 3, 2008, performing in a concert dedicated to Slayer. At the end of the same month Infected Rain recorded their first demo CD, which consisted of three songs: With Me, Parasite and No Idols. Over the next 2 years the band appeared in several concerts in Moldova, Romania and the Ukraine. Infected Rain took 1st place at the Big Up!
Urban Fest in 2009 and continued the stream of its successful performances at the Forest Kap in 2010 and 2011. In summer of 2009 the band released their EP, which included six songs: Judgmental Trap, Panika, No More, Escape, Go Away and Homeless. Their first music video was for the song Judgmental Trap and was shot in winter of the following year. November 25, 2011 was marked by the release of the band's first album, entitled Asylum. After that the band went on a tour in Romania to support the album. In January 2012 the band released its second music video for the song At the Bottom of the Bottle and shortly after that performed at the Metal Special Fest as a headliner. In June, the band played at OST fest 2012 in Bucharest on the same stage with Dimmu Borgir and Motley Crue. Shortly after that they released a new music video for the song Me Against You, collaborating with Moldova Extreme Moto Cross. Then on March 8th, a music video for the single Stop Waiting came out. In the autumn of 2013 the band toured Romania, Russia, Ukraine and Bulgaria as their first big tour. May 15th of 2014 the band released the second album called "Embrace Eternity". Later, in September and October was their big European tour in which they visited 12 countries. January of 2015 was marked with the release of 2 more music videos for the album "Embrace Eternity". At the same time the band never stopped concurring new countries and headlining big festivals in Europe. 2016 started with the release of their new music video for the single Serendipity that gave a start to a new, heavier era for Infected Rain. Serendipity and 3 other singles that the band released with the beginning of 2017 are part of the third album called "86" that was released April 20th 2017. The album, was fallowed by a very powerful and emotional music video for the song ORPHAN SOUL. This video brought to the band new fans and new support that allows the band to grow bigger and tour more. At the moment the band is working on a new album that is going to see the light in the beginning of 2019.
Infected Rain Website
Infected Rain @ Facebook
Infected Rain @ Instagram
Infected Rain @ Twitter
Infected Rain @ YouTube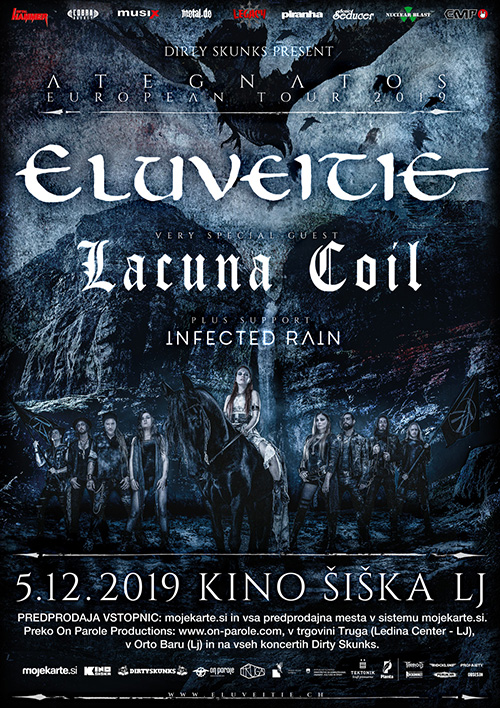 GWAR
Bio: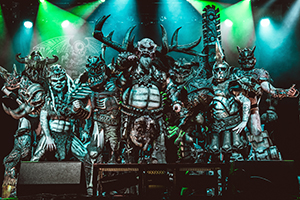 The story of GWAR is carved across the history of this barren and hopeless planet, but GWAR themselves are not of this world… their story begins in the deepest reaches of outer space. Long ago, the beings who would become the rock band GWAR were part of an elite fighting force, the Scumdogs of the Universe. For eons, they served as thralls to a supreme being known only as the Master. But one by one, each future member of the band earned a glaring reputation for being an intergalactic fuck-up. And so, they were banished, sent away on a fool's errand to conquer an insignificant shitball floating in a dark corner of the universe; the planet Earth. Once here, GWAR shaped the face of the globe, destroying and rebuilding the natural world, and giving rise to all of human history. Aliens to some, gods and demons to others, our erstwhile Scumdogs fucked apes to create the human race, and this fateful unplanned pregnancy would prove to be truly disastrous!
Their new album, The Blood of Gods, is nothing less than a sacred text chronicling the rise of humanity against their makers, and the massive battle between GWAR and the forces of all that is uptight and wrong with the world. Along the way, the band challenges the sins of their great mistake, from politics, pollution, and organized religion, to fast food, and factory farming. Humans are shown as what they are; a parasitical disease that must be eradicated before they suck the planet dry.
Of course, The Blood of Gods is the first GWAR album without the band's fallen leader, Oderus Urungus. The title of the album refers to the loss of Oderus and the struggles and triumphs that produced the new sound of the band. Born of adversity, The Blood of Gods is a sonic scar… a question asked and answered… Death cannot kill GWAR. Nothing can. GWAR LIVES MOTHERFUCKERS!
Gwar Website
Gwar @ Facebook
Gwar @ Instagram
Gwar @ Twitter
Gwar @ YouTube





VOIVOD
Bio: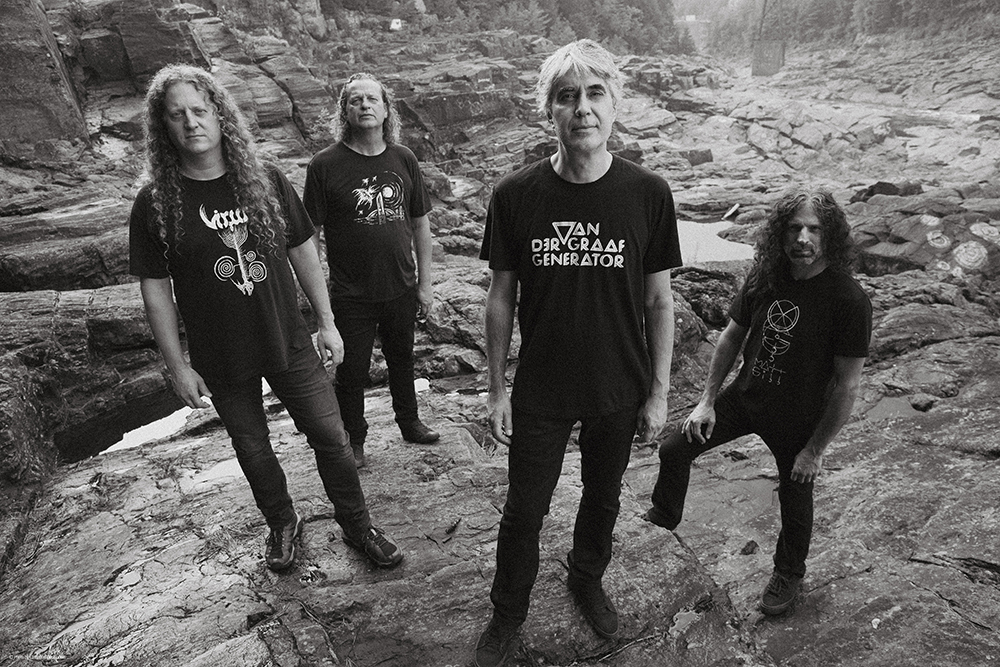 The only predictable thing about Canadian cosmic-metal warriors Voivod is that they will forever be unpredictable. On the warpath for more than 35 years, Voivod have pushed their sound relentlessly forward, constructing imaginative musical realms with each endeavor. They literally changed the face of thrash metal in the '80s, forged new prog-metal ground in the '90s, and kept up with changing times and lineups in the 2000s with fresh, inspired music.
In 2018, Voivod's 14th studio album, The Wake, is upon us. The band's original members, drummer Michel "Away" Langevin and vocalist Denis "Snake" Belanger, find themselves reinvigorated and reenergized by the presence of guitarist Daniel "Chewy" Mongrain and new bassist Dominic "Rocky" Laroche. Mongrain, now celebrating ten years in the band, has done a more than respectable job replacing original guitarist, the ever-beloved Denis "Piggy" D'Amour. His contribution to the making of The Wake was as integral to the new album as was Piggy's leadership during his reign.
The Wake steers the Voivod spacecraft through a tangled, tantalizing storyline, woven into the most maze-like, edge-of-your-seat musical experience the band have embarked upon since those heady days of the late '80s. Songs such as "The End of Dormancy," "Iconspiracy" and "Spherical Perspective" churn and twist in such a way that no Voivod devotee could possibly have wished for more. While previous album Target Earth was a grand rebirth for the band, and 2016's Post Society EP a promise of adventurous things to come, The Wake takes the approach of those recordings, widens the parameters, and introduces a few bold new facets to the Voivod soundscape: prominent acoustic guitars and classic music flourishes are woven into the controlled electric calamity. The Wake is sure to be hailed alongside previous achievements Dimension Hatröss, Nothingface and The Outer Limits.
Chewy offers insight into the collaborative nature of Voivod song architecture: "I wrote a lot of the ideas and worked a lot on the details, but the song structures and general sound and identity of the opus is a team work. Snake recorded a few ideas on the bass and with his voice, which inspired me to create something with. Rocky wrote most of his bass parts and also song ideas, parts, and melodies. Away's talent at structuring song sections is gold, and his groove on the riffs takes the ideas into a parallel world of which no one could imagine at the start." He might very well be thinking of the 15/4 time signature driven by Away's propulsive skin-beating on "Always Moving."
As for those new facets of the Voivod sound within The Wake, Chewy reveals that "the acoustic guitars were added as texture on the clean parts, but also over some distorted riffs. It helps hearing the colors of the chords more precisely, and we mixed it just loud enough to feel them. As for the string quartet, when I was listening to the outro of 'Sonic Mycelium,' I was hearing strings in my head, so I got to work and wrote a three-minute arrangement for string quartet. The quartet was fun to work with, and since we had them in the studio, we added a few sparkles on other songs. There is a part in 'Always Moving' which is inspired by Stravinsky. Classical, jazz, metal, they use the same 12 notes, so why not borrow some ingredients from other styles? It's refreshing."
The journey of the album is deepened by a compelling storyline, which Snake summarizes this way: "In the wake of an incredible discovery that created a monstrous disaster, the whole world will live through a series of events that will force humanity to understand the new reality and the concept of not being alone in the universe. Not without a fight, not without chaos and conflicts, not without plots and conspiracy. Some will accept and some will deny the truth. Religions will fall to create new ones. But eventually, the world will reach a new level of conciousness, a new spirit, a new way to look at the sky." It's all revisited and resolved in the 12-minute closing song, "Sonic Mycelium," which also quotes from 1993's "Jack Luminous" epic. "That song is a sort of medley," says Snake, "of all the other songs on the album. It mixes riffs and musical parts, but in a different order."
Of course, no Voivod album is complete without the inimitable artwork provided by drummer Away, who notes that the cover "depicts us, the band, as four Voivods holding a vigil for a dead planet." Hence The Wake, an incredibly captivating slice of sonic escape from the masters of cosmic metal, and an album that sits confidently next to the many top-tier achievements of their past. Forever forward, always moving!!!
Voivod Website
Voivod @ Facebook
Voivod @ Instagram
Voivod @ Twitter





CHILDRAIN
Bio: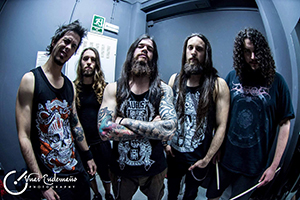 Childrain come from the new generation of Spanish bands bringing determination, quality and immaculate live performance.
Childrain is top melodic metal band from Vitoria (Basque country), formed by young members with a clear vision for the future. Their brother bond in the band can be most powerful thing. Just remember Pantera, Sepultura, Gojira or Arch Enemy.
Many times the best bands come from hidden and secret places. Among emerging young hopes from Spain, Childrain have remained loyal developing their own style with 3 successful releases. Their second album «A Fairy Tale for the Dissent-2013» reached almost 8.000 copies sold as part of a magazine campaign. Third album «Matheria» was released in 2015 and since then they headlined small and medium festivals across the country, France and Portugal, including Resurrection, Download Festival, Kristonfest, VOA, and played numerous club shows with bands as Gojira, Napalm Death, Hatebreed, Atreyu.
«The Silver Ghost» is the newest album recorded in 2018. Combining metalcore and melodic metal with catchy melodies that take you on a super sound- well produced journey. It is technical and progressive with spiritual and awakening message. They come with own vision of melodic metalcore with a selection of songs that are on the edge of radio singles. The melodies flow through the songs with catchy vocal choruses from clean to growls, surrounded with powerful riffs and strong structures. The album is full of extra special heavy and groovy songs that stand out.
Childrain Website
Childrain @ Facebook
Childrain @ Instagram
Childrain @ ReverbNation
Childrain @ Twitter
Childrain @ YouTube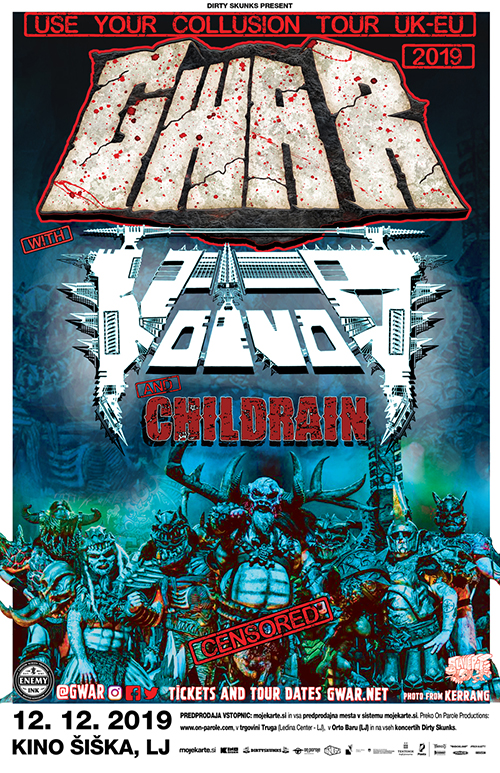 ARCHSPIRE
Bio: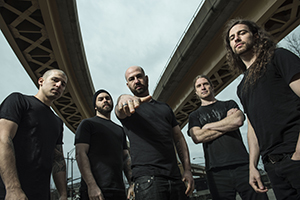 Welcome to first class technical death metal madness. Machinegun vocals rattle remorselessly over a furious flurry of arpeggios, scales, and everything else that the two string wizards of ARCHSPIRE can pick at break-finger speed out their guitars. If this sounds hardly human at the level of technical execution, the Gatling-style hyper-drumming pushing these monstrous compositions forward is adding to the alien impression. It cannot even be a question that the Canadians have outdone themselves with their third full-length, 'Relentless Mutation'.
This album is simply insane in a most excellent way. The level of musicianship that ARCHSPIRE offer, will leave even tech death fans drooling. Yet the outfit from Vancouver in British Columbia is bringing an important extra to the table, the rare ability to write great songs. 'Relentless Mutation' is not just another compilation of outstanding musicianship, but the songs come with recognisable patterns that make sense in the greater conceptual framework of the album. And a clever use of contrasts leaves moments of clarity for the listener to take a breath and get ready for the next assault.
ARCHSPIRE exploded onto the scene in the year 2009 – after an earlier prelude under the moniker DEFENESTRATED. The band grew out of the rich Canadian scene for technical extremes that includes illustrious names such as GORGUTS or BEYOND CREATION. Yet ARCHSPIRE set out to take the sound to the next level from the start as their debut album 'All Shall Align' (2011) made clear, which immediately received critical comparison with the scene's spearheads like OBSCURA.
The band developed a lyrical concept revolving around a dystopian science fiction universe, which was expanded on their sophomore full-length, 'The Lucid Collective' (2014) that witnessed ARCHSPIRE gaining widespread international recognition as one of the hottest names within the tech death community and beyond.
With 'Relentless Mutation', the Canadians are pushing the limits of their genre even further than before on all levels. ARCHSPIRE come crushing like a whirlwind to free ears and minds from pre-conceived notions about technical death metal. Time to leave your shelter and face the tempest. This is the future.
The cover of 'Relentless Mutation' has been painted by renowned artist Eliran Kantor already well-known in the metal world for his works for TESTAMENT, ATHEIST, and HATE ETERNAL among others.
Archspire @ Bandcamp
Archspire @ Facebook
Archspire @ Instagram
Archspire @ ReverbNation
Archspire @ Twitter
Archspire @ YouTube





BENEATH THE MASSACRE
Bio: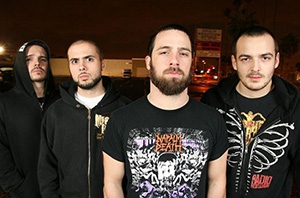 Hailing from Montréal, Québec, Canada, Beneath the Massacre was formed in 2004 by Elliot Desgagnés (vocals), Christopher Bradley (guitars), Dennis Bradley(bass) and Justin Rousselle (drums). The band immediately drew attention to themselves in the metal community with their first release, 'Evidence of Inequity' (2005) and further helped in shaping the sound of modern brutal technical death metal with their critically acclaimed 'Mechanics of Dysfunction' (2007). Their technicality, speed, raw energy and politically engaged message further propelled their renowned status in the metal community. After touring intensively for the better part of a decade, Beneath the Massacre has remained quiet since 2014. Declared dead by most until in 2018, when it was revealed that the band was indeed still alive and aiming at a return.
Beneath the Massacre @ Bandcamp
Beneath the Massacre @ Facebook
Beneath the Massacre @ Instagram





VULVODYNIA
Bio: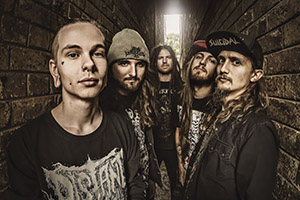 Looking in a medical textbook will tell you the following: Vulvodynia is a chronic, severe vaginal pain with no identifiable cause. While the severe part is dead on, what a medical textbook won't tell you is that Vulvodynia is also the pioneer in what is rapidly becoming South Africa's most eviscerating export: slamming brutal death metal. With lobotomizing, lurid riffs, skin-shredding blast beats and slams gruesome and filthy enough to induce septic shock, Vulvodynia are a lethal plague, spreading throughout the flesh of today's heavy music scene—infecting one set of ears at a time, and leaving no survivors.
Spawned in 2014 by Vocalist Duncan Bentley and Guitarist Luke Haarhoff, Vulvodynia is a South African slam juggernaut designed with one purpose: to make the craziest, most absurdly heavy music possible, while attempting to define themselves as more than just "another slam band." If their mission was over-the-top heaviness, then consider it accomplished—from their debut release, Lord of Plagues, Vulvodynia's penchant for skull-splitting technicality and eviscerating heaviness has been obvious. Rapidly gaining popularity and recognition for their prodigal slam prowess, Lord of Plagues saw the band reach ears not just in their local scene, but around the world as well. As the band's popularity grew, their sound matured, drawing more from a greater array of influences and improving their musicianship and dynamic in August 2014 the band signed a two album contract with Australian Label 'Vicious Instinct Records' and added producer Byron Dunwoody in as second guitarist, in October of 2014, the band released their debut full-length album, Cognizant Castigation. Featuring Acrania's Luke Griffin and Ingested's Jason Evans (among many others), Cognizant Castigation is an album that cements Vulvodynia's status as slam legends, transcending common gimmicks and staples of the genre and instead opting to generate an overwhelmingly crushing experience that fans of any style of heavy music will be able to get into.
If 2014 was the year the band finally grew into their potential, 2015 was the year they shattered their own mold, evolving into an even more aggressive and creative display of no-holds-barred heaviness. The band released a lengthy-but-lurid eight track EP titled Finis Omnium Ignoratium, completing their contact with Vicious Instinct Records. No longer satisfied with their status as a terrifying trio, the band sought to expand—searching South Africa for more like-minded musicians willing to bring forth brutality. Vulvodynia's search was not in vain—as they added drummer Thomas Hughes (Fuzigish, Haggis and Bong & All Forlorn), bassist Kris Xenopoulos (Carnage Carnival, Contrast the Water) and guitarist Matthew Mader (Your Cynical Sanity). With a full-fledged line-up confirmed, the band made their first moves sextet—a contribution to a multi-band Halloween split and a signing to the Czech-based label Lacerated Enemy Records.
A packed 2015 well in the books, 2016 is looking no less busy. Already in the studio recording their next release, Psychosadistic Design, which is slated for a mid-spring street date. Never satisfied, the band will keep writing, as well as finalizing plans for a 2016 Europe tour and a 2017 U.S. tour to follow—proof that there is no way to predict just how far or how fast Vulvodynia's sinister infection will spread.
Vulvodynia @ Facebook
Vulvodynia @ Instagram
Vulvodynia @ ReverbNation
Vulvodynia @ YouTube





INFERI
Bio: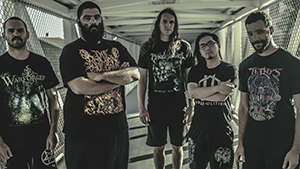 INFERI are an American technical death metal band forged in the depths of Nashville, TN. The band formed in 2006 and set themselves outside of the generic pack by mixing melodious, yet technical musicianship rarely seen in today's extreme metal acts. After releasing their debut album, Divinity In War in 2007 and following up with The End of an Era in 2009, lead guitarist, Malcolm Pugh (A LOATHING REQUIEM, Ex-ENTHEOS, Ex-DISKREET, Ex-ENFOLD DARKNESS) recruited Mike Low (OUBLIETTE, Ex-ENFOLD DARKNESS) on guitar and the band released their critically acclaimed album, The Path of Apotheosis in 2014. INFERI returned in 2018 with the release of their album, Revenant, which charted #26 on Billboard's Hard Rock Albums, #28 on Billboard's New Artists and #92 on Billboard's Independent Album charts. Additionally, 2018 brought a new lineup with Spencer Moore (Ex-ANIMALITY, Ex-ABYSS WALKER, PHOBOS) on Drums, Andrew Kim (Ex-VIMANA, Ex-SEREN) on Bass and Stevie Boiser (TETHYS, EQUIPOISE, Ex-DISSONANCE IN DESIGN, Ex-VALE OF PNATH) on Vocals. With the lineup solidified, in 2019 INFERI released a completely re-recorded version of their 2009 album, titled The End of an Era | Rebirth. The band has toured extensively along side acts such as OBSCURA, ARCHSPIRE, BEYOND CREATION, RIVERS OF NIHIL, ALTERBEAST, VIRVUM, WORMHOLE, EXIST, REAPING ASMODEIA and GRINDMOTHER across the United States and Canada. INFERI are currently endorsed by Kiesel Guitars, ESP Guitars, Darkglass Electronics, ENKI cases, and DR Strings.
Inferi @ Bandcamp
Inferi @ Facebook
Inferi @ Instagram
Inferi @ YouTube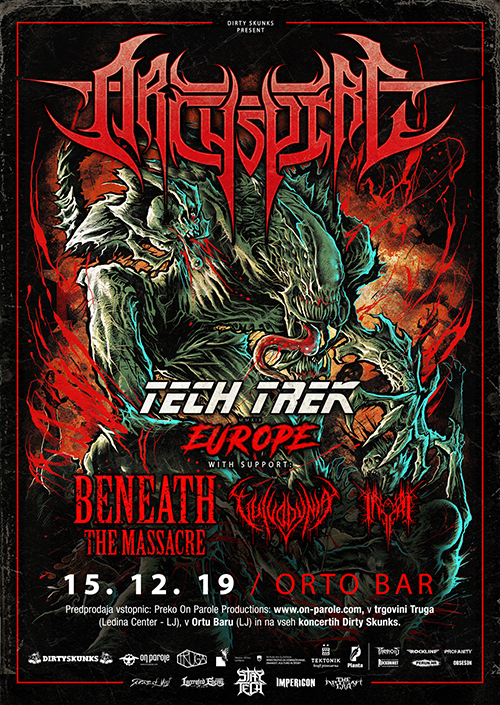 THY ART IS MURDER
Bio: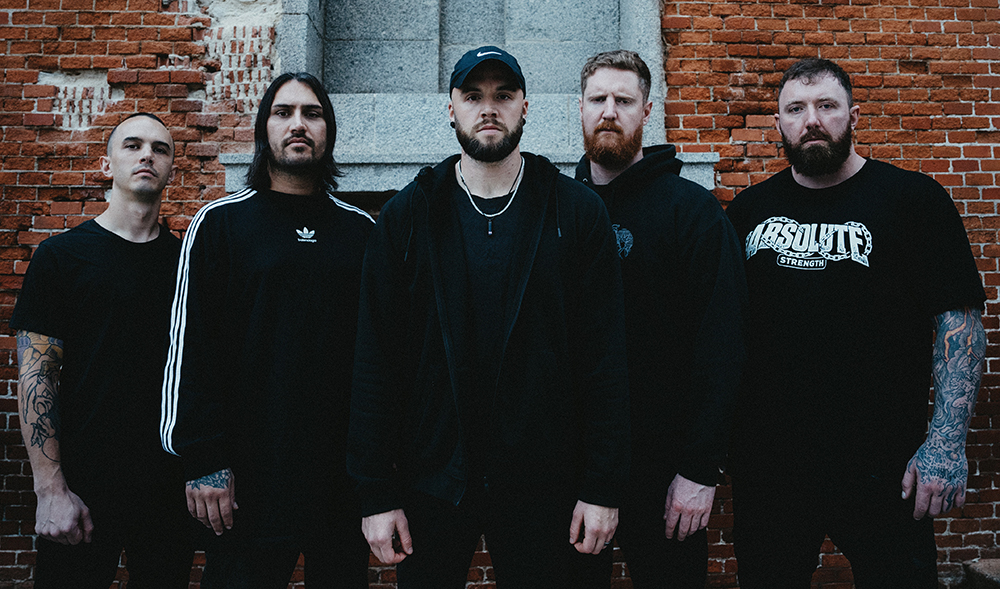 Privatized prisons enforce police states, where nonviolent offenders languish for decades. Pharmaceuticals numb the mind. Social media distracts the spirit. All while the very planet lurches toward an inevitable climate disaster that will extinguish humanity. The Nightmare of Human Organ Harvesting? That's not a gruesome song title from some forgotten old-school death metal record. It's a headline from the Wall Street Journal.
Against this backdrop of postmodern dystopia, chaos, and confusion, arrives Human Target, the earth-scorching fifth album from extreme metal titans THY ART IS MURDER.
Australia's most brutally alarming cultural export since George Miller's Mad Max franchise makes music that serves as a loud last gasp against the ever-encroaching void. It's a blazing light of nihilistic despondency before the final darkness. Fusing authentic crushing death metal with blackened fury and flashes of knuckle-dragging stomp, THY ART IS MURDER exorcise the pangs of mortality and the pains of socio-political trauma.
It's a reinvigoration and redefinition of a thriving subculture that has earned them a place in the Top 50 Most Popular Metal Bands Right Now, According to the Internet, a list compiled by a popular metal blog (based on worldwide page views) that puts THY ART IS MURDER among Metallica, Slipknot, Slayer, Megadeth, Ghost, and Iron Maiden.
THY ART IS MURDER's thinking-person's blackened death metal has challenged and inspired audiences around the globe, from top-tier genre festivals like Download, Graspop, Hellfest, and Summer Breeze; to high-profile tours supporting Killswitch Engage, Parkway Drive, and Architects; to multiple headlining and co-headlining shows. In their native country, they've charted higher than any other homegrown extreme metal band. They even toured North America with Slayer as part of Rockstar Mayhem.
Guitarist/cofounder Sean Delander, guitarist/lyricist Andy Marsh, singer Chris "CJ" McMahon, and bassist Kevin Butler officially welcome drummer Jesse Beahler (Jungle Rot, Black Crown Initiate, Rings Of Saturn) into the fold with Human Target, who brought a groovy yet technical approach to the proceedings. Marsh and Delander wrote the songs in just a few short weeks, with producer Will Putney once again at the helm.
THY ART IS MURDER continues to rail against the anti-intellectualism and fear of mortality at the heart of some of the worst of public policy. In contrast with their impressive back catalog, no song on Human Target singles out organized religion or the concept of God specifically. The title track is about the practice of organ harvesting in China, where the World Heath Organization found a huge discrepancy in the number of organs volunteered by donors and the number of organs transplanted into the wealthy.
"Make America Hate Again" isn't intended to alienate any of the leftist band's more right leaning audience members; it's an attack against the entire political system, satirizing the expectation that any government will make things "great" for the masses.
"New Gods" is about the role of social media in the mental health epidemic. "Death Squad Anthem" champions the youth who are fed up with the current system. "Atonement" is both a brutal examination concerning the truth of sexual violence, most of which goes unreported, and a literal atonement of sorts for some of the band's less thoughtful lyrics, around the time of the original lineup's formation a dozen years ago.
"Welcome Oblivion," inspired by a line from the late Christopher Hitchens' Mortality, likens humankind to a "cancer" upon the planet. "Eye for an Eye" subversively ascribes a patient vengeance to the earth, an earth that will survive the "cancer" of humanity. "Voyeurs into Death" attacks the surveillance state and for-profit-prisons. "Chemical Christ" is about the religion of addiction, from pharmaceuticals to "smart" phones.
The fifth full-length from THY ART IS MURDER follows the blistering Dear Desolation (2017), which debuted in the Top 100 in the US and Australia's Top 5. They continue along an evolutionary trajectory charted by The Depression Sessions, an unprecedented collaborative album with The Acacia Strain and Fit For An Autopsy. That project arrived after the uncompromising Holy War (2015), Hate (2012), and The Adversary (2010).
A fresh generation of extreme music acolytes and longstanding death metal fans alike enthusiastically endorse the unrelenting aggression and increasing lyrical depth of THY ART IS MURDER. Videos for "Puppet Master," "Holy War," "No Absolution," "The Purest Strain of Hate," "Shadow of Eternal Sin," "They Will Know Another," and "Light Bearer" have accumulated 40 million views, 13 million of them for "Reign of Darkness" alone.
If this is truly the soundtrack to the end of humanity, it's music that should unite and empower extreme metal fans in all corners of the genre. This is underground music for the people, carrying the torch for a primal style that doesn't die. As New Noise declared, "few embrace the feel of the apocalypse so dearly and expertly… THY ART IS MURDER is clearly at the head of the modern death metal pack [and] they are just getting better."
Thy Art Is Murder @ Facebook





CARNIFEX
Bio: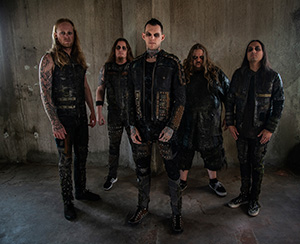 Colossal swells erupt from a vast ocean of human suffering and universal dread and in their wake present to us the latest offering from the minds of CARNIFEX: World War X. Soul darkening, eye-bloodying, flesh crushing death metal is to be expected from this group of musicians, yet with the new album comes a unique notion of unavoidable hopelessness; the inevitable rot of mankind. CARNIFEX has stoked the coals and breathed a distinct power into »World War X« that boils over into subjects and sounds of human degradation.
Still scorching from the release of »Slow Death« in 2016, CARNIFEX never really stopped their writing process but rather developed one element, and continued to flow into another to create a natural path between Slow Death and World War X. Although not a concept album as it would normally be defined, World War X is conceptually rounded in a manner which displays a distinguished theme. Through the lens of war can be viewed subjects CARNIFEX fans will be familiar with; individual struggles, and internalized challenges that can feel akin to a deadly battle.
The album artwork created by Blake Armstrong is more expansive than CARNIFEX's usual, straightforward, symbol-centric album covers. Although a shard of iconography still rests center stage, a landscape erupts around it setting forth the final physical forms of evil onto the remaining shards of the planet. "It's chaotic, dangerous, violent, mysterious... much like the album," reflects frontman Scott Ian Lewis.
Nine blistering tracks are contained within World War X and each song is compiled of multiple menacing layers which are substantially longer than previous CARNIFEX songs. There is a noticeable gain in the complexity of song structure as they deliver you further into an audio-sensory sojourn. "To me, this album is the best we've done as far as both guitar riffs and solos," says Lewis. "There's a lot of listenability there; you hit the end and you want to hit play again. There's more theatre, more depth to this record." The album was once again recorded by Jason Suecof of Audiohammer Studios at the helm of tracking and mixing (DEATH ANGEL, JOB FOR A COWBOY, THE BLACK DAHLIA MURDER), and was mastered by Ted Jensen of Sterling Sound (DEFTONES, PANTERA, AS I LAY DYING).
The title track opens the album and quickly ignites the tone of World War X both lyrically and musically. Much like a conversation, the song displays multiple, cynical points of view on the subjects of war, death, and certain destruction. "The fallout from that," reflects Lewis, "what happens when you find yourself in a place where the only way you can move forward is with those types of emotions, and that type of violence." A music video for the track, shot in the barren, death filled landscape of the Salton Sea and directed by Lewis, will also be showcased alongside the single.
'No Light Shall Save Us' featuring Alissa White-Gluz will also accompany a music video (directed by Scott Hansen) upon its release. Exemplifying the album as a whole, and containing the majority of the album's elements in one song, 'No Light Shall Save Us' was written not long after the conclusion of the »Slow Death« album cycle. "We really wanted to feature a guest female vocalist. Alissa not only has an extremely strong, recognizable voice, but a vast range of clean and melodic singing, too. It's different for a CARNIFEX song, but it still has all the elements of our sound. It's a great lead in for the album - fans are gonna hear a lot of things they haven't before, but it still sounds like us. We're trying to push ourselves within what we write, not push ourselves to go beyond our genre. I feel that at some point people feel they need to evolve beyond metal, perhaps for popularity's sake, but I think there's another way to do it, and that's just to get better at what you do." Another track entitled 'All Roads Lead To Hell' includes guest guitar solos by solo artist Angel Vivaldi.
World War X will be released on August 2nd, 2019 via Nuclear Blast Records, just in time for the band's summer headlining gig with The Summer Slaughter Tour across North America. After two years of gaining momentum with the tour (2010, 2016), CARNIFEX is thrilled to be headlining for the entire run. As usual, CARNIFEX has taken the poisons of this world and translated them into a powerhouse of extreme musical artistry that will in every way gratify their fans and live audiences.
Carnifex Website
Carnifex @ Facebook
Carnifex @ Instagram
Carnifex @ Twitter
Carnifex @ YouTube





FIT FOR AN AUTOPSY
Bio: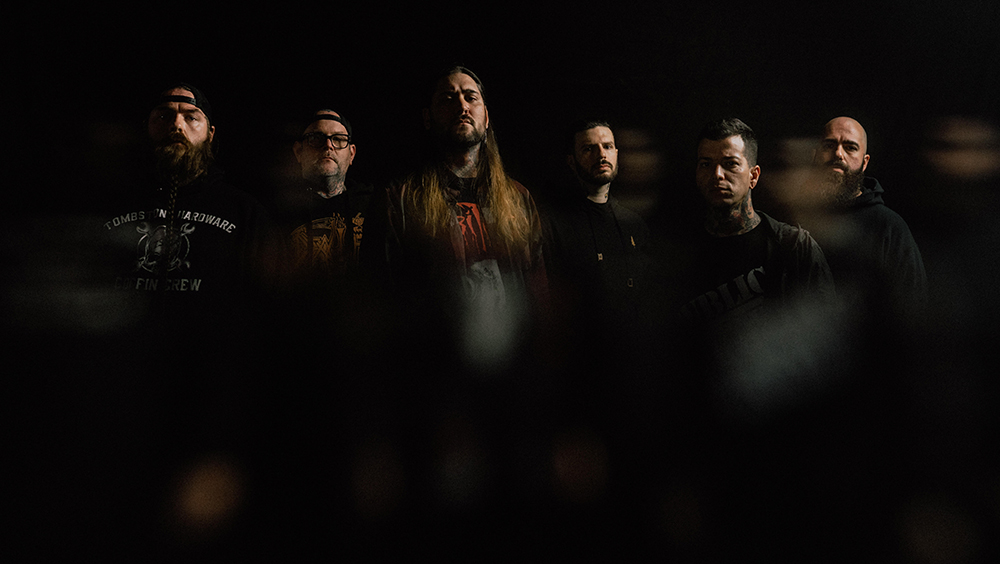 Corrupt politicians, manipulative mainstream media, government surveillance, mass shootings, clean water shortages, religious warfare, aggressive agribusiness, climate change, GMOs and a whole host of mind-numbing problems certainly make it feel like humankind is "going to hell in a hand basket," as they say. There may be nothing that can be done about it at this point. But at least we have a killer soundtrack.
Fit For An Autopsy's Hellbound is the perfect score with which to watch the flames rise. Punishing, unrelenting and alternately both heavy and dissonant, the New Jersey metal band's first album for Good Fight/eOne conjures visions of Nero vigorously attacking his fiddle, even as Rome was engulfed in fire all around him. Esteemed English actor Michael Caine delivers perhaps the best line in Christopher Nolan's "The Dark Knight" trilogy: "Some men just want to watch the world burn."
Death metal often chooses to deal in devils, demons and horror-movie inspired gore. "Deathcore" detours into broken relationships and introspective issues, much like its scene cousins in Metalcore and alt-rock. Fit For An Autopsy blaze their own path, opting to address the dirty, gritty and grimy reality of modern day life. There's no fantasy, no plaintive odes to lost love. This music is hell. These songs are Hellbound.
Scene queens, careerist cartoons and poseur-iffic hacks best step aside when confronted with the self-assured, art-for-art's-sake vibe of Fit For An Autopsy. As MetalSucks observed early on: "The band's brutal, glowering take on [deathcore] reminded [us] of the squandered potential of the genre. Hardcore grooves and swagger, when incorporated correctly, blend quite well with death metal."
On Hellbound, Fit For An Autopsy expand upon their commanding approach to an often maligned subgenre by synthesizing the rhythmic experimentalism of Gojira, the aggressive post-Noisecore of Converge, the esoteric and meditative tribalism of Isis, a virulent dose of the New Wave Of Swedish Death Metal (At The Gates, Dark Tranquility, early In Flames), the legendary progenitors of Floridian death metal (Death, Morbid Angel, Cannibal Corpse, Obituary) and the "deathcore" acts who offer actual proficiency in the genre (Suicide Silence, All Shall Perish, Whitechapel).
Each nuanced building block is meticulously assembled together to form a near-perfect modern metal masterpiece, all with the confident vibe of a group of people making the music they want to make for its own sake, trends and "hype" be damned.
There was justifiable reason to be excited about Fit For An Autopsy from the start. The rich pedigree of its core members foreshadowed the momentous music that was to come. Nate Johnson's stint fronting Through The Eyes Of The Dead resonated with many death metal diehards. Guitarist Will Putney is an accomplished metal producer, mixer, engineer and cowriter. Putney's fingerprints are all over currently relevant albums from Stray From The Path, Reign Supreme, Misery Signals, Vision of Disorder, Counterparts, For Today, Like Moths To Flames, Stray From The Path and more. Guitarist Patrick Sheridan is rightly well regarded for his work on the fretboard as well as with a tattoo machine. The rhythm section of bassist Shane Slade and Sick Drummer-approved Josean Orta is beyond formidable.
The earliest rumblings of Fit For An Autopsy emerged on a 2008 demo. The self-released Hell on Earth EP arrived the following year, eliciting interest from Guy Kozowyk, The Red Chord vocalist and Black Market Activities label honcho. Kozowyk released Fit For An Autopsy's devastating debut, The Process of Human Extermination, in 2011. Sputnik Music paid particular attention to Johnson's dominating presence. "The dude's a swamp creature," they wrote of his "absurd" (in a good way) delivery. "When you hear him scream, it's like, 'What the ---- was that?' You realize whatever it is would probably eat you if you ran into it in the woods."
The group's seething contempt for modern society is rivaled only by the sonic bombardment dropped upon the unsuspecting all over Hellbound, a record that is equal parts challenging and engaging. It's an album designed to make people feel uncomfortable, while at the same time, counter-intuitively soothed by its catharsis. Criminals, junkies and the systems that fail them; deadbeat parents; poisoned food; BS celebrities and false idols; they've all led humanity here. Hellbound draws a line in the sand. It's a declaration that even it's all going down the proverbial drain likeminded individuals can take some solace in the expression of shared rage.
Fit For An Autopsy @ Facebook





I AM
Bio: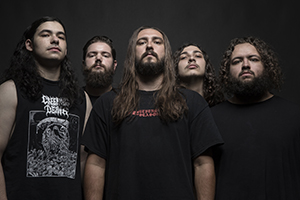 I AM is a five piece metal band hailing from the Lone Star State of Texas. Their sub genre of heavy metal is called TEXAS DEATH. I AM takes their influences from the big four (Slayer, Metallica, Megadeth, and Anthrax) also staple bands such as Pantera, Power Trip, and Cro-Mags. I AM is the dive bomb guitar driven metal that the world needs.
Vocalist Andrew Hileman started the band in 2011 with a different lineup, but with the same vision of what evolved into the crushing metal band it is today. The band's debut album, "Life Through Torment" was released February of 2017. With this lineup they have been solidifying Texas Death across North America on tour with bands like The Acacia Strain, For The Fallen Dreams, Kublai Khan, Left Behind and many more.
The band signed with 1126 Records in 2018. I AM began recording the new album with Randy Lebeouf at Graphic Nature Audio (Kublai Khan, Left Behind, and Great American Ghost) with a vision of capturing their chaotic live performance and power. By the time they left the Graphic Nature Audio summer of 2018, their sophomore album, "Hard 2 Kill" was made. The album is set to release on November 2, 2018 and bring Texas Death to a new light.
I Am @ Facebook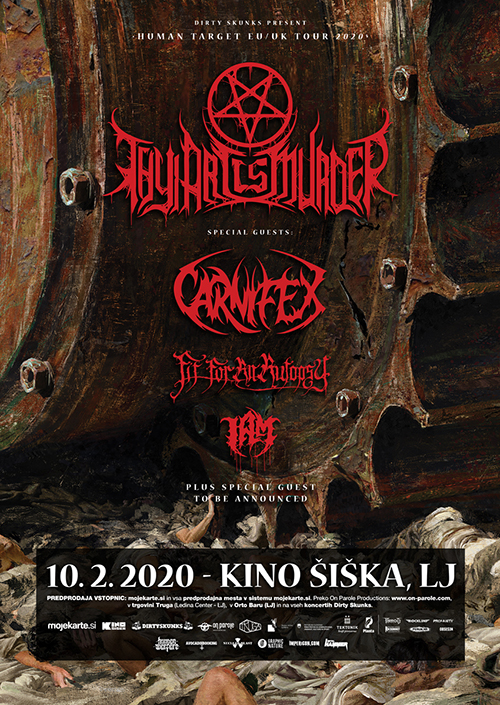 KRISIUN
Bio: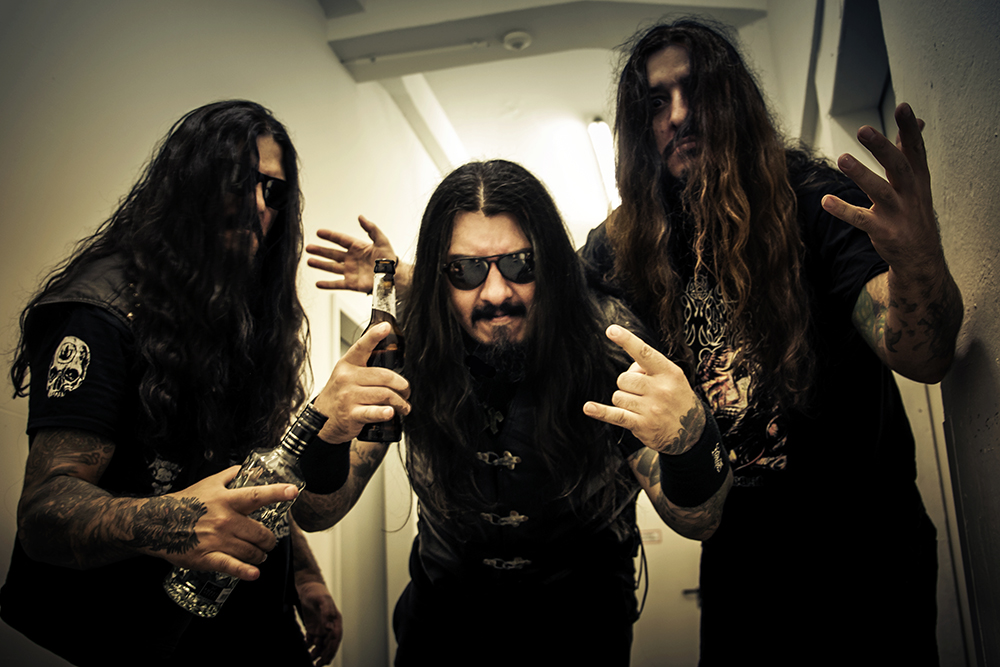 Once in a while during a band's career, there comes the moment when you look back and reevaluate your body of work. Such self-criticism can either lead towards an overhaul of one's stylistic palette or increased awareness for what you truly are. Considering Brazilian death metal brothers KRISIUN, such an analysis can cause quite a dilemma. Active since 1990, and renowned for such furious classics as the rabid "Black Force Domain" (1995), 2000's constantly blasting masterpiece "Conquerors Of Armageddon", and the merciless yet memorable "Southern Storm" (2008), the band's trademarks have always been insane tempos, almost inhuman drumming and Lemmy-like roaring vocals negating any sense of 'hooks' or 'melody'. And, let us face it – while KRISIUN have become extremely technical and more varied in terms of grooves and rhythms over the years – they are forever committed to deliver the full-on-death-metal-assault that made the group legendary in the first place. Still, after 2015's "Forged in Fury", Alex, Max and Moyses realized a different approach was necessary. "It was a bit of a complicated album," singer/bassist Alex Camargo admits. "There were more slower parts on it and it was also quite long. We still stand behind it 100%, but we doubt it is what KRISIUN's essence is about."
Thus, for "Scourge of the Enthroned", KRISIUN's 11th studio album, the group decided to head for a faster and extremely savage record again. Clocking in at an intense 38 minutes – counting in the bonus tracks "Forged in Fury" was almost an hour long – it was also due to producer Andy Classen's input that "Scourge of the Enthroned" became a real monster: "Working with Andy at Stage One Studio again, felt like coming home. We stayed at his musician's apartment for almost a month and we all concentrated on capturing an honest, almost live kind of vibe and trimmed the songs harder than on the last one." Located in the countryside close to German city Kassel, the landscape helped immensely during this period. "There was no distraction at all, that place is in the middle of nowhere and apart from barbecuing with Andy we just worked on the songs like madmen." Once the album kicks off with the title track, KRISIUN's newest opus hits with an urgency and immediate force that even harkens back to the debut! "You mean the 'Black Force Domain' riff in 'Demonic III', huh? That song is about the band and our history. After all these years, we felt it was about time we do our own anthem and a riff like that is a bit of a throwback for us and the fans!" In terms of sound, however, the band did not bring back the uncontrolled roughness of "Black Force Domain" yet had a distinct mindset when starting the recording process: "We interpret the album title as us being a scourge for all the plastic death metal out there. You are listening to human beings here not a computer! All has been recorded and played naturally, and while you can hear all details, it does not go for this 'American' sound that is so lifeless and sterile. It is a very organic and heavy album and I think that connects it with the spirit we already had on the debut."
Indeed, sir, and it offers a whole bunch of highlights as well! From the Slayer-like screeching solo opening 'Devouring Faith', to the neck-breaking 'A Thousand Graves' and rhythmic complexity of 'Abysmal Misery (Foretold Destiny)' over to the album's epic finale 'Whirlwind of Immortality', the latter being another track connected to the artwork by Eliran Kantor (Testament, Hate Eternal, Incantation) as Alex explains: "The song is about the Anunnaki, who appear in Sumerian mythology, judging the fates of mankind. Often they are portrayed as seven figures, we have only three appear on the cover since it connects well with 'Demonic III'. As KRISIUN is about to celebrate its 30th anniversary in 2020, it's only fair we now appear symbolized as ancient death metal gods on the cover, haha!" Lyrically, the album however does not dig too deep into myths as Camargo confirms: "We deal with religious fanaticism, war, and the tragedy of the refugees, who flee from the fighting in their home countries to end up drowning in the sea or being treated like dogs in the western countries. Reality offers a lot of topics to write pissed off death metal!"
Asked what plans KRISIUN have for the months to come, Alex promises a release show in Essen (Germany) on September 7th, a global live onslaught and invites everybody to check out "Scourge of the Enthroned", revel in its violent glory and adds: "We are one the few three piece bands out there, delivering it tight, loud, raw and real!" And that is, what the essence of KRISIUN is all about!
Krisiun Website
Krisiun @ Facebook
Krisiun @ Instagram
Krisiun @ ReverbNation
Krisiun @ Twitter
Krisiun @ YouTube





GRUESOME
Bio: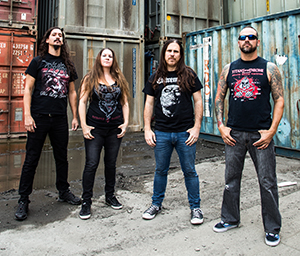 Multi­state death metal project GRUESOME was born out of guitarist/vocalist Matt Harvey and drummer Gus Rios' mutual involvement with the Death To All tours (Harvey served as frontman for the original mini­-tour and Rios both performed "Baptized in Blood" and worked with DTA drummer Sean Reinert on the following US tour where Exhumed filled in as support). After discussing and discarding the idea of putting together another incarnation of DTA to focus exclusively on the first two albums, Harvey half­-jokingly suggested that the pair write their own songs in intentional homage to Death. It wasn't long before the idea gained traction, and the band soon had five tracks written. With Harvey writing in California, Rios recruited Possessed guitarist Daniel Gonzalez and Derketa bassist Robin Mazen to record the material in Florida, while Harvey tracked his vocals on the West Coast.
GRUESOME released a pair of single-­song demos in 2014, and was subsequently signed by Relapse Records in June of that year, with a full-­length release (recorded in Florida, of course) planned for early the next year. The result of those recordings would become the band's debut full- length Savage Land, a truly gruesome slab of Leprosy-styled death metal released in April 2015. It's clear from the song quality on Savage Land that GRUESOME is humbly determined to keep Death's classic sound alive as faithfully as possible, and the critical acclaim for Savage Land has reflected the band's dedication. Metal Injection called Savage Land "the advanced, dripping-­rot-from-­the-­corners-­of-­a-­coffin, putrid, vile death metal throwback that you've been waiting for," while Exclaim declared that "the enthusiasm alone on Savage Land is awe-inspiring."
After the positive reception of Savage Land, GRUESOME knew they wanted to continue further with their tribute, and decided that any true Death tribute band would have to sink its teeth into the undiluted savagery of Death's early material. Their forthcoming EP reflects that sentiment: produced by the band and co-produced / recorded with Jarrett Pritchard at New Constellation Studios RMP in Orlando, FL, Dimensions of Horror is a gruesome salute to Death's iconic Scream Bloody Gore and once again features cover art by the legendary Ed Repka (Death, Atheist, Massacre). A six-song slab of grisly, bone-breaking death metal jams, Dimensions Of Horror continues the development of GRUESOME's homage to the founding fathers of the genre and proves that no matter the decade, old-school death metal is always relevant, always brutal, and always irresistible. With an all-star lineup and unmatched songwriting skills, GRUESOME is willing and able to propel the historical sentiment and sincerity of Death's spirit into the present.
Gruesome @ Bandcamp
Gruesome @ Facebook





VITRIOL
Bio: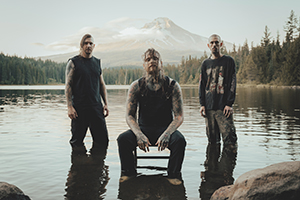 VITRIOL affirms that Death Metal is a genre of fear.
Portland, Oregon's violent trinity, fronted by the dual vocal assault given from guitarist Kyle Rasmussen and bassist Adam Roethlisberger, driven by the inhuman drummer Scott Walker, proved to make a successful strike at the genre's heart with their 2017 EP, "Pain Will Define Their Death". Released via Italy's Everlasting Spew, it already provided a shockingly intense glimpse at the whirlwind that was to be unfurled on the group's much anticipated debut record, "To Bathe from the Throat of Cowardice".
Supported by fellow underground icons such as Trevor Strnad (The Black Dahlia Murder) and just recently confirmed for their first European tour with Nile and Hate Eternal, VITRIOL are poised to attack extreme metal with will, technical proficiency, and the determination to push boundaries, for visual proof just watch Rasmussen/Roethlisberger play through tracks like 'The Parting of a Neck' (https://youtu.be/OpkerWvcb5Q). "The spirit of VITRIOL is to take the uncompromising, thrashy, punky, spirit of the late 90s extreme death and bring it to a world that has been numbed by records that have abandoned all life in favor of shrink wrapped, candy coated articulation," Rasmussen proclaims and transforms into 44 minutes of utmost sincere and vicious music embodying a radicalness and personality akin to the essence of black metal.
Joe Petagno (Motörhead, Krisiun, Angelcorpse) visualized this approach perfectly on the album's gloomy and intimidating artwork: VITRIOL are the blade at the throat of Death Metal's comfort zone, the literally razorsharp cutting-edge stabbing at the fabrics of a genre too complacently regurgitating the same sonic formulas over and over again. SweDeath-replicas, Morrisound-worships, TechDeath-polish – be gone!
"The only noble future for Death Metal is one of strenuous personal responsibility. Intolerance for mediocrity, and reverence without novelty."
With VITRIOL, Century Media Records are proud to present a band willing and self-confident enough to take risks, sonically with its raw, suffocating yet natural production, musically with its sheer abundance of stellar riffs and unworldly rhythm section, lyrically by its deeply personal and gripping invocations of triumph and tragedy. Each note is human talent, each beat sheer force, each line of text a pouring of blood. "To Bathe from the Throat of Cowardice" neglects mainstream conformism in favor of a heartfelt interpretation of Death Metal amalgamating influences from Immolation to Blut Aus Nord, from Hate Eternal to DSO.
It is a bold and truly demanding opus yet immensely rewards those who dare travelling beyond.
Vitriol @ Bandcamp
Vitriol @ Facebook
Vitriol @ Instagram
Vitriol @ YouTube





LOUDNESS
Bio:
Loudness was formed in 1981 by Akira Takasaki, Munetaka Higuchi, and Hiroyuki Tanaka who were transitioning from rock band Lazy to trying their hand at a heavy metal band, unhappy with the musical direction of Lazy. Shortly after formation, however, Tanaka quit the band to pursue a career in anime soundtracks with the band Neverland. In turn, Takasaki recruited childhood friend Masayoshi Yamashita as the new bassist and shortly after hired frontman Minoru Niihara formerly of Earthshaker through an audition.
In 1985 following the band's first North American and European tours Twisted Sister's co-manager Joe Gerber helped Loudness ink a deal with Atco Records. This was the first time in history that a Japanese heavy metal band had signed with an American label, or toured the US, and under Atco, the band released their American debut Thunder in the East which was met with good sales and commercial success reaching #74 on the Billboard 200 and remained there for 23 weeks, also a first for a Japanese metal band. After two more albums and two more Billboard appearances, producer Max Norman suggested that the band hire an English speaking vocalist which would end up being Michael Vescera. Vescera would serve as vocalist for the next two Loudness albums before leaving in 1991 to join Yngwie J. Malmsteen.
Following a steady decline in popularity through the Vescera era, Loudness returned to Japan where Masayoshi Yamashita also left the band. He was replaced by Taiji Sawada of X Japan fame. But by 1993 Sawada quit to form Dirty Trashroad followed by founding member Munetaka Higuchi who joined Niihara's new band Sly leaving Takasaki as the only original member left. Later that year Loudness introduced replacement members Masaki Yamada and Hirotsugu Homma of Ezo on vocals and drums, and finally Naoto Shibata, band leader of Anthem on bass essentially turning Loudness into a supergroup. This lineup would release three albums before Yamada indicated his desire to leave the band in 2000.
Before leaving, Yamada suggested that Loudness hold a reunion tour to celebrate their 20th anniversary and by 2001 Higuchi, Niihara, and Yamashita had all returned to the lineup where they would remain for the next 7 years until the death of Munetaka Higuchi which was mourned greatly throughout Japan.
In 2009, the band indicated that they wouldn't be disbanding despite the passing of Higuchi and hired Masayuki Suzuki to fill the void left due to Higuchi's passing. Loudness remains active to date.
Loudness Website
Loudness @ Facebook
Loudness @ Instagram
Loudness @ Twitter





THOLA
Bio:
tHOLA, which means 'wolf' in an ancient east-Indian language, is a Swiss Melodic Speed/Power Metal band. The band was formed late 2016, initiated by the main Songwriter and general Mastermind, Rolf 'Rodo' Studer.
Rodo's vision was to get the very best musicians and to create fast and powerful metal, interjected with technical and progressive elements. With Rodo's reputation for being an outstanding musician and an 'out-of-the-box' songwriter, it did not take much convincing for drummer Sven Imsand, Bassist Thommy Ambiel and vocalist extraordinaire, Fredy Salzmann to join the new band.
Two songs, Screaming World and Digital Time, were written and recorded within weeks. Already during this processes, it became very clear, that in order to make tHOLA's music as powerful and heavy as we had set as our goal, we needed a second Guitarist. There was really only one name that came to mind, a guitarist, even though he hadn't played live in quite some time, who had exactly what we needed, what we wanted, what we were looking for, Patrick Ambord. Patrick, with his very unique style, with his technique and his enthusiasm, was in the band before we had the chance to finish our proposal; a big fat YES, Let's do it!
With that, the tHOLA line-up was complete and we were ready to write and record songs. The recording part is necessary, because tHOLA's drummer, Sven, lives in Spain and we use the recordings to rehearse individually.
Within a few months, through extremely hard work and total commitment by all band-members, we had together a just under two hour set. tHOLA's debut concert was to be held in one of the finest Music-Clubs in Switzerland, the famous Moshpit in Switzerland. After an intense one week band rehearsal in Switzerland, we hit the stage and were overwhelmed by the reaction from the audience. It did not take long, and we had the over two hundred people attending, moshing and headbanging. It was a night to remember.
Since then, the band toured Eastern Europe, visiting Countries such as the Czech Republic, Poland, Hungary, Romania and Croatia, together with two Swedish Metal bands; toured with OTEP through Germany, Austria, Italy, France, the UK and Belgium and played several shows in Switzerland.
In May, 2019, the band parted ways with their Singer, Fredy. It was a mutual decision, the main reason being that the band wanted to invest more time, sweat and blood in our music.
We were worried. How and where the hell would we find, not just a replacement, but someone who would front tHOLA, the way we've always envisioned with a voice, that matches our unique sound. We flooded the web, filling out countless forms on music boards and not sleeping at all for a couple of days. Turns out, none of this was necessary, all it took, was one phone call; a phone call, to the one person, we were looking for, Mr. Thomi Rauch. Thomi was and is, exactly what we were dreaming of, what we wanted. Thomi's voice blew our minds right away and even though, most of our 'looking for singer' ads haven't even been activated, we stopped it all, because, we had our Man.
With Thomi fronting tHOLA, there is no stopping us and trust me, hear us, see us, experience us and you know what I mean.
THOLA stands for uncompromising, fast, heavy, sometimes very playful Metal, with a twist here and there; pure Metal Circus.
Thola Website
Thola @ Bandcamp
Thola @ Facebook
Thola @ SoundCloud
Thola @ Twitter