MINOTAURO
Bio: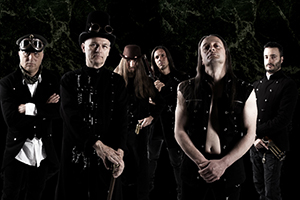 Minotauro is a power metal band founded in 2010 by guitarist and songwriter Roko Smajlagic. Together with a Croatian bass player Davor Pavelic, they recruited an Italian drummer Emanuele Petrucci and guitarist Peter Pahor along with Ales Lavric on keyboards, an experienced arranger in the fields of classical and metal music. An Italian singer Rudy Berginc joined them during the recording of the album Master Of The Sea, which was mixed and mastered by the German producer Achim Koehler. The album features some special guests: Goran Edman (Yngwie Malmsteen, John Norum, Street Talk, Karmakanic) from Sweden, Tom Naumann (Primal Fear, Sinner) from Germany and the guitar virtuoso and studio musician Bor Zuljan (Devil Doll, Sank Rock) from Slovenia. Minotauro has a stable and exclusive collaboration with Istriaphonic Orchestra (Croatia), directed by Denis Modrusan, who also collaborated on the production of the album. After the release, the guitarist Damjan Caharija replaced Peter Pahor, but due to a severe medical condition, he left the band early. During the making of a new album, the band acquired two new members: Nik Smajlagic on guitar and Enos Zuliani on bass.
Minotauro Website
Minotauro @ Facebook
Minotauro @ Twitter
Minotauro @ YouTube





HAIRX
Bio:
Strgane jeans hlače, usnjene jakne, bujne pričeske in vonj po laku za lase? Zvok kitarskih solaž, reskavi vokali, energični ritem bobnov in prešvicana publika v nabito polnih dvoranah? Čas ko je glasba širila med ljudi še magično energijo po zadovoljstvu, sreči in pozitivno vplivala na vsakega poslušalca?
Da, prav ste uganili, to so bila 80-ta.
Za mnoge zgodovina, za redke izjeme pa ne. Še obstajamo tudi tisti, ki v 21mu stoletju ustrajamo pri dobrem starem rock n rollu.
Smo glasbena skupina HairX, peterica iz Nove Gorice, ki se na vse kremplje trudi ohraniti » duh« pravega hard rocka iz prejšnjega stoletja.
Preveč skupin prireja rock uspešnice, premalo se gradi na novem materialu, zato se mi trudimo ustvariti pristne, osvežujoče avtorske skladbe, z pridihom 80-ih, kar pa v tem času ni mačji kašelj.
Po odrskih deskah igramo širom Slovenije že več let, po raznih festivalih, motozborih in klubih, v zadnjem času nas je vse bolj pogosto zaslediti tudi v medijih, saj smo junija lani izdali svoj prvi album »Animals« z 8 skladbami. Ta je prejel zelo pozitivne kritike tudi onkraj meje in v ZDA.
Miha Polanec - vokal David Gorkič - ritem/solo kitara, back vokal
Patrik Drole – ritem/solo kitara, back vokal
Tilen Jarc – bas kitara
Kristjan Čuk - bobni
HairX @ Bandcamp
HairX @ Facebook
HairX @ Twitter
HairX @ YouTube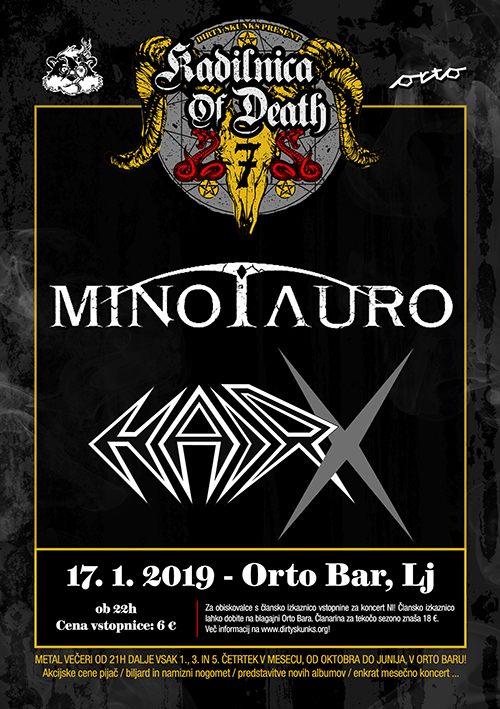 ARMAROTH
Bio: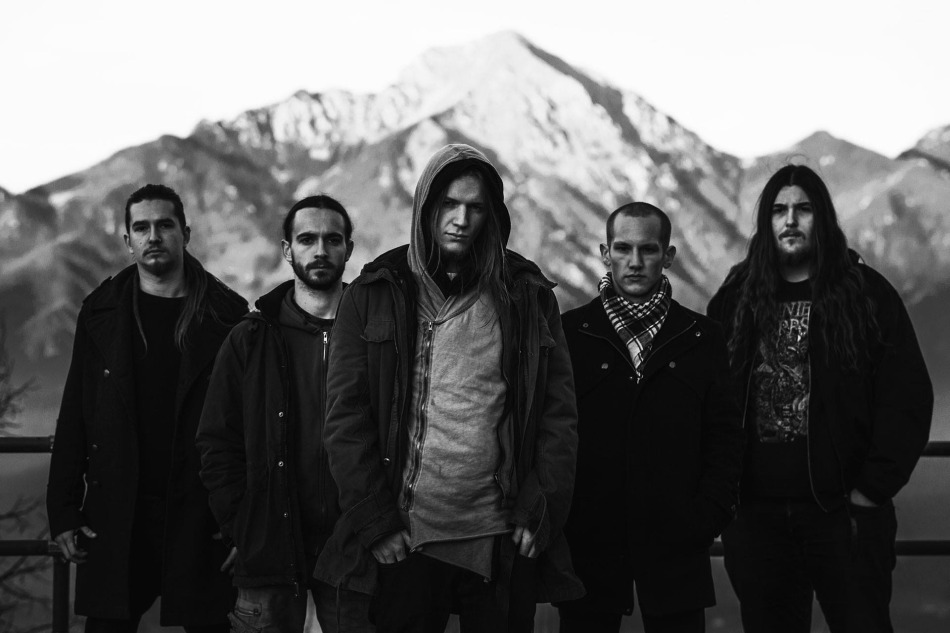 Armaroth je petglava entiteta, ki prebiva nekje v obskurnem podzemlju Kranja. Od prvih zapisov iz leta 2008, pa do danes, se je bend vzpostavil kot ena najbrutalnejših sil slovenske metal scene. Po demu Burning Execution (2010), ki je prave podvige šele nakazoval, je band leta 2013 izdal EP False Vision, ki je visoko čislan tako med podporniki, kot med recenzisti. Jeseni 2015 sta bend okrepila Rok Lukavečki na bobnih in Vid Pobegajlo na bas kitari. Leto kasneje sta najprej izšla singla Diamox in Deep Of Throats, ki sta napovedala težko pričakovani prvenec ZENITH. Ta je izšel decembra 2016 in bil odlično sprejet kot nekaj svežege in izvirnega na metal sceni. Čeprav Armaroth najraje ustvarja v svojem betonskem brlogu, pa svoj pravi obraz pokaže šele, ko zavzame oder. S svojo naravno karizmo in odrsko prezenco, bend zastruplja in zapeljuje občinstvo. Band je oborožen z izredno glasno in precizno ritem sekcijo, mastnimi in sprevženimi kitarskimi riffi ter psihadeličnimi vložki, na čelu pa rohnijo trije peklenski vokali, ki se jim uklanjajo strahovi sami.
Armaroth Website
Armaroth @ Bandcamp
Armaroth @ Facebook
Armaroth @ Instagram
Armaroth @ ReverbNation
Armaroth @ YouTube





KRESHESH NEPITASH
Bio: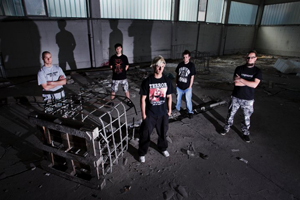 »Kreshesh Nepitash« je petčlanski HardCore band iz Trbovelj, ki je s svojim ustvarjanjem začel ob koncu leta 2004. Vsakodnevne vaje in preživljana časa v prostoru za sproščanje jeze so jih pripeljale do prvega koncerta. Odziv publike je bil dober, tako da so kaj kmalu dobili ponudbe za nadaljnje koncerte, s ponosom stopili ob bok hrvaškim legendam Hladno Pivo in se s tem predstavili širši publiki. Leto 2006 je bilo aktivno, posneli so prvi demo in koncertirali po raznih slovenskih klubih. Vse skupaj se je nadaljevalo v standardnem ritmu ki jih je pripeljal do studia, kjer so izdali svoj prvenec »Life is on the line« 2007. Ker se je band začel pojavljati tudi na spletu, jih je opazila Srbska HC organizacija Fight For, ki jih je povabila na festival v Beograd in jih kot predstavnike Slovenije uvrstila na kompilacijo HC bandov »Unity call for a white city«. Leta 2008 je prišlo do spremembe v postavi banda, dobili so novega kitarista, ki je v band poleg novih idej pripeljal tudi ostrejši, trši in konkretnejši zvok. Prenovljena ekipa je začela ustvarjati komade, opredeljene kot tipični New York HC stajl, kar so dokazali na odmevnejših koncertih, kjer so kot predskupina igrali z bendi svetovnega kova (Terror, No Turning Back, Down to Nothing, Miles Away, Cruel Hand, The Last Charge, Toy Dolls…) V letu 2009 so izdali album na katerega pravijo da so res ponosni, tudi mnenja aktivnih na glasbenem področju so pozitivna, pravijo da je izdelek med najbolšimi na slovenski HardCore sceni. Govorimo o albumu »a piece of anger« o katerem bo verjetno slišati še dosti.





BROKEN LOCK
Bio: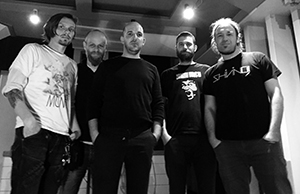 The group formed in 1995. Four years later they released the LP 'Ater' that received favourable reviews and was awarded by the national television RTV Slovenija as the most promising upcoming band (Bumerang, Mladi upi). In 2002 the band released their second LP Endemic and their first video for the song Alloy which spent eight weeks at the top of the chart of the TV show Videospotnice.
Their third LP 'Want To Exit This Ergastulum?' was released in 2009 which was the band's first collaboration with ZARŠ Records. In November 2015 the band released their fourth LP 'Unicorns We All Chase', again with ZARŠ Records.
Brocken Lock experiment with different musical trends and seek unusual combinations of rhythms, melodies, and styles. From stoner to hard-core and post-rock, from mathematically fractured to entirely ambient passages. They can loosely be described as progressive hard-core.
Broken Lock Website
Broken Lock @ Bandcamp
Broken Lock @ Facebook
Broken Lock @ YouTube





TELEPORT
Bio: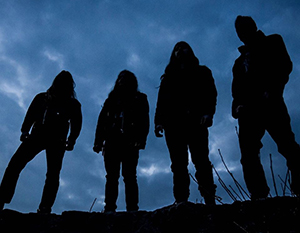 We are Teleport, a band that celebrates the ancient galactic forces that rule over the abyss and permeate the endless plains of life. We call forth your attention from the darkness of our shapeless universe.
Teleport @ Bandcamp
Teleport @ Facebook
Teleport @ YouTube





DECAGE
Bio: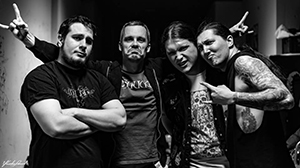 Iz ostankov lokalnega benda Chimera se je porodil band Decage. Po večkratnih kadrovskih spremembah so se dokončno ustalili in sicer z Sebastijan "švedom" Založnik (ex-Heretic,ex-OOOH) na vokalu, Nace Serdinšek (ex-The fugitives,Something Small) na ritem kitari, Žiga Ring (Carnifliet) na bass kitari, Izi Felicijan (ex-Chimera,Kholn,Something Small) na ritem kitari in Aleksander "aco" Trivunovič (ex-Chimera,ex-Krvava Rosa,Kholn,Something small) na bobnih. Glasbeno se ne znajo opredeliti pravijo pa da so v nekem modernističnem/groove metalu.
Decage @ Facebook

CONSTRICTOR
Bio: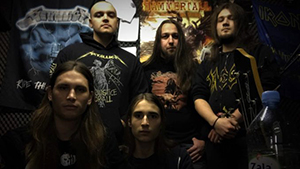 Constrictor je sveže pečen heavy metal band iz Šempetra pri Gorici. Nastal je iz ruševin skupin Underground in Silent Pray. Skupina preigrava glasbo, navdihnjeno s strani Iron Maiden, Helloween, Judas Priest in še mnogih drugih. Skupino sestavljajo Mario Murgič na vokalu, Simon Rupnik in Jure Kovač na kitarah, Aljaž Torož na basu ter Miha Polanc na bobnih. Pripravljajo se tudi na izdajo singla v začetku prihodnjega leta.
Vocals - Mario Murgič
Guitar - Jure Kovač
Guitar - Simon Rupnik
Bass - Aljaž Toroš
Drums - Miha Polanc
Constrictor @ Facebook

SNØGG
Bio: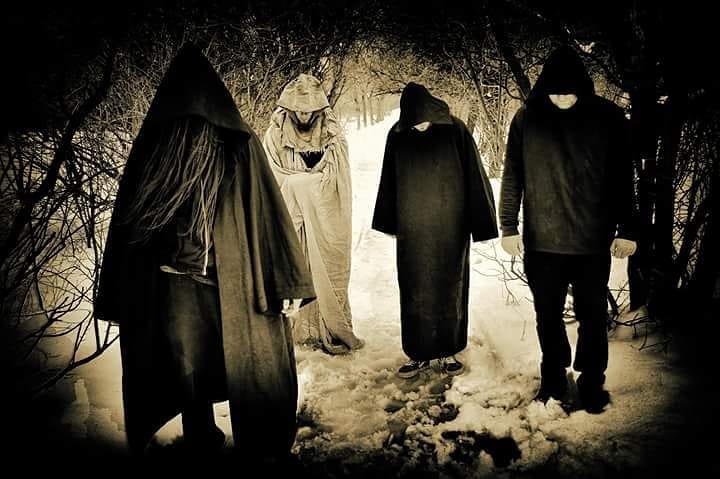 Snøgg is an experimental black metal band from Velenje, Slovenia formed in late 2013. Originally band consist of only two members, Ulv and Mørke, although their are knows to host featured members and guests a lot.
They call their music freeride black metal, as they take no boundries in discovering the vast soundscapes of black metal and other surrounding extreme and alternative genres.
In nearly 5 years of existance they have released one demo and three EP's. Last one, Abeloth was released on 25.12.2017 and gathered a lot of positive reviews from the public and critics, far surpasing previous releases. Featuring of six guest musicians, with big role of violin played by Anino Üfø Leatherbee, makes the album a little less noisy and a little more symphonic that previous Qivitoq. ''There is beauty in darkness, and Snøgg really makes that fact evident,'' says Devin Joseph Meaney about Abeloth.
Beside Slovenian shows, Snøgg already toured south and eastern europe for three times and visited countries like Czech Republik, Croatia, Hungary, Serbia, Romania, Bulgaria and Greece. Beside that they played some solo shows and festivals in Germany and Netherland.
Currently they are preparing material for new record planned to be released at the end of 2018, and is already part of their repertoar.
Snøgg @ Bandcamp
Snøgg @ Facebook





VALUK
Bio:
Valuk je štiričlanska zasedba poimenovana po prvem karantanskem knezu, ki se je leta 2012 prebudila iz idrijskega podzemlja in pričela svoje temačno potovanje na površje z ustvarjanjem pagan black metala. Junija 2013 je izšel prvi singl Meč očetov. Decembra leta 2014 je skupina objavila svoj prvi EP v samozaložbi s štirimi skladbami. Marca 2016 je skupina izdala singl Reka gori, ki je napovedoval prvenec skupine, luč sveta pa je ugledal februarja 2017 pod imenom Kri gotove smrti. Album izdan v samozaložbi je požel veliko pozitivnih kritik tako doma kot v tujini. Valuk nadaljuje svoje potovanje v slogu:
Iz globin idrijskega podzemlja
se sence plazijo proti površju
in podoživljajo
preteklost slovenske grude.
Valuk @ Bandcamp
Valuk @ Facebook
Valuk @ YouTube





IAMDISEASE
Bio: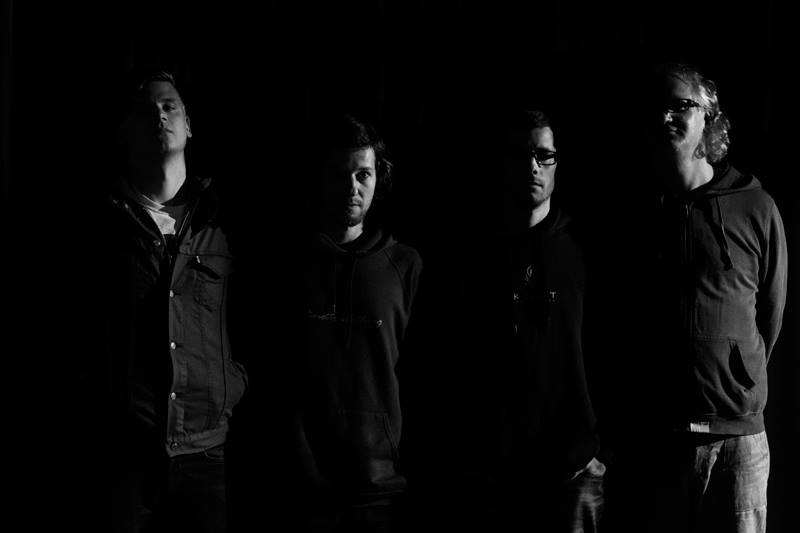 Iamdisease is a Slovenian band playing dark and angry hardcore with strong influences of metal, crust and sludge. Their music deals with the darker sides of human nature and the monstrosities of the information society. However, their message is not surrender and despair, but hope in changes for the better of everyone.
The band members play or used to play in Elodea, Man in the Shadow, Kennybal smith, A Murder Theory, The Hoax Program, Low Punch, and others.
Iamdisease @ Bandcamp
Iamdisease @ Facebook





SMEĆE OD SMEĆA
Bio: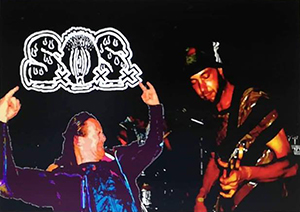 Satancore, noisecore, scumcore...
Band members are:
Oli Kurčina (demon voices)
Jan Kurčina (guitar)
Slađo Kurčina (guitar)
Ivan Kurčina (drums, screams)
Smeće od smeća @ Facebook





AGREGAT
Bio: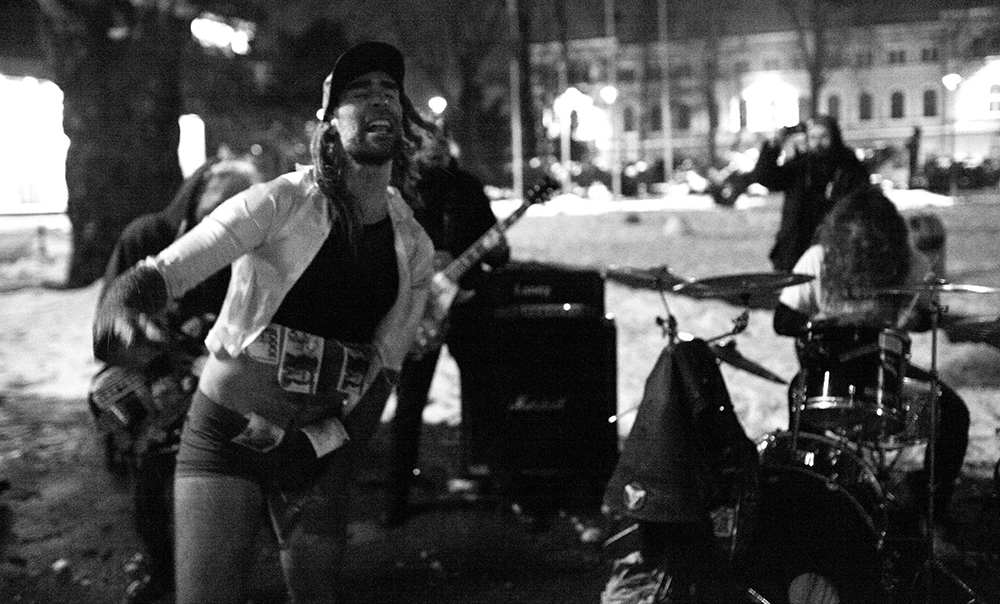 Agragat je po moje edini dobr slovenski bend (Nik Sajevic)
Fočo - vocals
Tine - drums
Kranjac - guitar
Tipče - agrebass
Agregat @ Facebook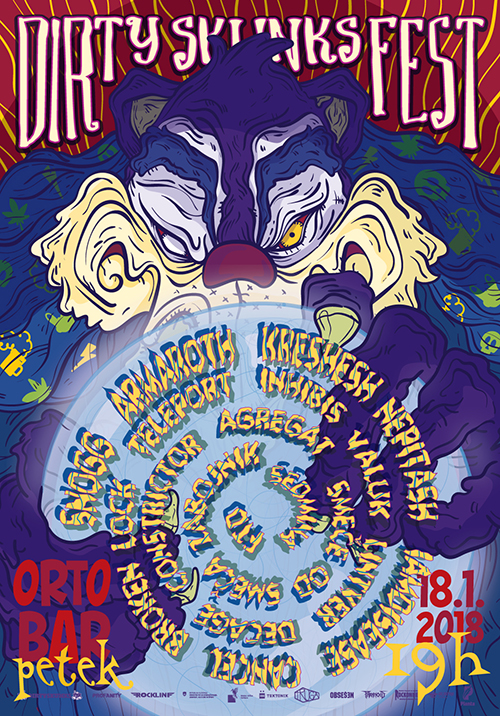 GUŽVA U BAJT
Bio: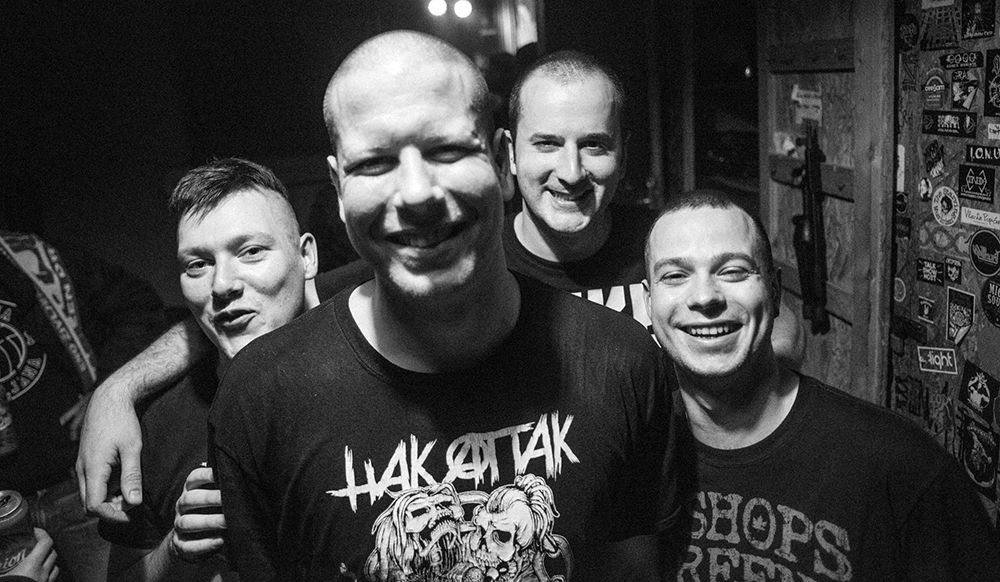 Gužva u Bajt je punk band iz Ljubljane. Sledijo punk idealom v katerih vidijo alternativo bogatim pussy punk bandom in političnim aktivistom. Skozi nastope in posnetke skušajo predstaviti njihov način pogleda na svet, ki je vse prej kot upoštevanje pravil, političnih idealov. Kot sami pravijo: »Naše ustvarjanje ne cilja na spreminjanje družbe temveč je le odraz našega uživanja v življenju in stvareh, ki jih radi počnemo«.
Na sceni so že od leta 2004 in do sedaj so izdali tri albume, prvega pod imenom Gužva u bajt leta 2005, drugega Nikad pankera od nas leta 2009 ter tretjega Mozak nam je pun leta 2014. Do sedaj so odigrali že veliko koncertov po celi Sloveniji. Predstavili pa so se tudi drugod od Avstrije, Hrvaške, Italije ter Srbije, tako so oder delili že z vodilnimi predstavniki punk scene kot so UK SUBS, The Business, Angelic Upstarts, Los Fastidios, the Exploited, the Last Resort, K.B.O, Trula koalicija, Kud Idijoti… Bolj kot to pa raje igrajo po manjših klubih, skvotih… kjer podprejo lokalne klubske scene, saj se tam počutijo najbolj domače. V vsem tem času pa je skupina bila prisiljena velikokrat spremeniti postavo. Tako od leta 2011 skupina nastopa z novima kitaristoma Urbanom in Matejem, mesto glavnega vokalista pa zasedeta začetna člana basist Vladimir in bobnar Tulio. Poleg glasbenega ustvarjanja pa so člani banda znani kot člani KUD Sizifove buče, ki že nekaj let organizira punk koncerte na Metelkovi in s tem omogoča nastope novim mlajšim ter starejšim punk bandom.
Gužva u bajt Website
Gužva u bajt @ Facebook
Gužva u bajt @ YouTube





SPUNK ON TOAST
Bio: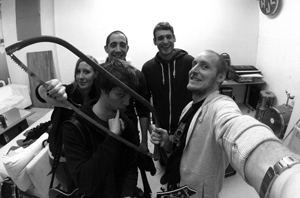 Spunk on Toast is a melodic hardcore fusion band from Ljubljana, Slovenia. It consists of five individuals with different tastes for music, but the same passion for critical expression of their dissatisfaction with the current exploitative capitalist world order through intense bursts of high tempo melodic hardcore punk explosions. Their energetic musical wizardry can only be truly consumed through their unmatched live performance. Never has anyone left Spunk on Toast concert untouched by their intense political message and equally intense musical expression.
Spunk On Toast @ Bandcamp
Spunk On Toast @ Facebook
Spunk On Toast @ ReverbNation
Spunk On Toast @ YouTube





SEREŠ
Bio: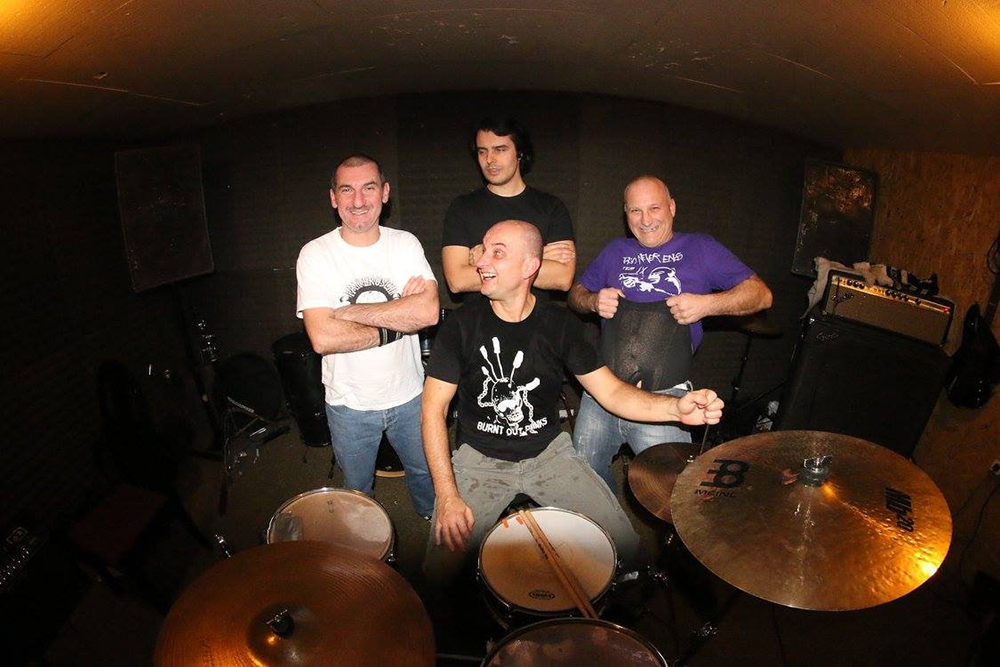 Bend je nastal na pogorišču legendarne orto punk skupine Srou pa letu. Po tem, ko je skupino zapustil karizmatični frontmen Šulc, je med fanti zavladalo dolgočasje, zato so se junija 2015 odločili, da nadaljujejo v istem ritmu, a z drugim pevcem. Pridruži se jim "šlager pjevač" Miha, ki nič ne zaostaja za svojim predhodnikom s početjem všečnih vragolij na odru.
Sereš @ Bandcamp
Sereš @ Facebook
Sereš @ YouTube





BREZ VPRAŠANJ
Bio: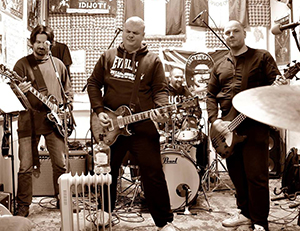 Kupovali smo plošče, presnemavali kasete, pekli cedeje in zdaj vlečemo mp3je. Po dolgih letih zbiranja, poslušanja, koncertiranja in iskanja rokenrola, se nam je nabralo kar nekaj frustracij, strahov in čudnih nagnjen. Ob koncu leta 2016 smo se štirje stari znanci znajdli v punk-rok zasedbi kitare, basa, kitare in bobnov. Namesto, da gremo skozi življenje BREZ VPRAŠANJ smo se odločili, da na temeljih Ramonsov, Kud idijotov, Goblinov, Sex Pistolsov , Clashov,... Malo morgen in Pune kape nadaljujemo staro umetnost roken rola.
Brez vprašanj @ Facebook
Brez vprašanj @ YouTube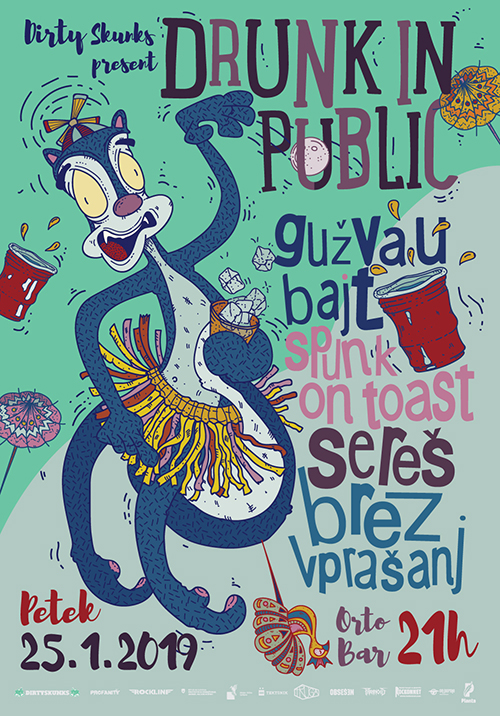 BRAINSTORM
Bio: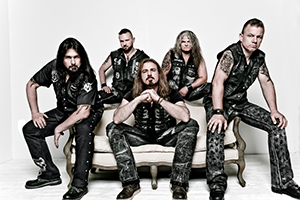 The chain of circumstantial evidence is long and speaks for itself: Brainstorm's new album, Midnight Ghost, is a veritable milestone. There are plenty of reasons for this, starting with the initial compilation of ideas through the meticulous development of the song arrangements and concentrated production at Sebastian 'Seeb' Levermann's (Orden Ogan) Greenman Studios to the atmospheric cover artwork courtesy of Gyula Havancsak (Accept, Stratovarius). All the cogs have obviously meshed and produced a result that's bound to delight all power metal fans and has even surprised the five band members themselves. "It's pretty unusual that musicians still get shivers down their spines when they listen to the new material after a long and energy-sapping production. In this case we can really say that all Brainstorm musicians are total fans of our new recording," says vocalist Andy B. Franck, adding: "Midnight Ghost is the album we want to be measured by in the future."
Are there special reasons for this creative avalanche that was kicked off almost two years ago and has now culminated in ten new songs? Andy B. Franck offers at least a vague explanation, although he can't elucidate all phenomena on the new album. "Even during our last tour we started to collect initial ideas, which helped us to infuse the new material with the adrenalin from the shows. Subsequently we invested a lot of time and effort into the development of the tracks and totally focused on the production. We consciously put aside every new number for a couple of weeks to keep the necessary distance. And, last but not least, our collaboration with 'Seeb' really struck home. He was not only our producer during the three months' recording process, he was practically our sixth band member. Seeb helped us to draw on our greatest strengths and take Brainstorm to another level."
The enthusiasm that oozes through Franck's explanations also echoes in the songs on Midnight Ghost. Be it the anthemnic opener 'Devil´s Eye', the driving 'When Pain Becomes Real' or the punchy 'Haunting Voices'. No doubt about it, Brainstorm live up to the term "melodic power metal' and deliver the full range of their typical trademarks: awesome melodies, dynamic grooves and extremely heavy guitar riffs. "I feel that positive qualities have never featured as clearly as this time. Midnight Ghost is faster, more melodic and at the same time also tougher than all our previous releases," reckons Franck, who, together with his team mates Torsten Ihlenfeld, Milan Loncaric (both guitars), Antonio Ieva (bass) and Dieter Bernert (drums), is responsible for this powerful oeuvre. The thoroughly positive impression is rounded off by the powerful 'Ravenous Minds' video clip (Franck: "At the express request a pure performance clip"), a lyric video to support 'The Pyre' and a making-of in 'Revealing The Darkness'.
Talking of 'darkness': Although Midnight Ghost is no concept album in the classic sense, there's a thematic thread: the fear of ghosts, monsters under your bed, the bogeyman in your wardrobe, wild beasts in the night … in other words: fears that many of us have had since childhood. In line with hits, on 'Jeanne Boulet 1764', Franck sings about strange events that took place in Gévaudan in southern France 250 years ago when around 100 children, adolescents and women were killed by a wild animal.
And last but not least: This time around, Brainstorm don't compromise when it comes to the whole package: Midnight Ghost will be available on CD, CD/DVD digibook (incl. bonus-DVD Scary Creatures Over Europe 2016, recorded at the LKA Stuttgart), blue vinyl, yellow/blue splatter vinyl and limited-edition box set. So the same motto applies as to the album's musical substance: Everything you could wish for!
Brainstorm Website
Brainstorm @ Facebook
Brainstorm @ Instagram





MOB RULES
Bio: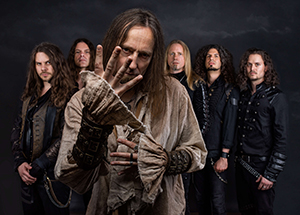 There's a lot ahead for Mob Rules: In 2018 they celebrate the release of their ninth studio album, 2019 their 25th anniversary … Sounds like outdated, dusty rock-geezers? Far from it! These guys are fresh like never before! "Straight, fastforward and powerful" describes the six Nordics, who sound younger than ever.
That's also what the audience feels at Mob Rules concerts, when they are being caught by a soundwave, that seems to come straight out of the cold, harsh North Sea, where Mob Rules have their roots. Here everything is going to be flooded with crystal clear and mighty sounds. Like splashing spray, they swirl through the room raw and powerfully, causing eardrums to vibrate and heads to bang. No one sits still, while Mob Rules perform. This specific energy grows through the music and rises above, to an emotional bond between the band and their audience, which the musicians highly appreciate. They maintain close contact to the public, their fans can rely on meeting the band at the merch booth after each and every single show. But it is not only this special closeness, what defines Mob Rules as an outstanding Live-Act: it is also the titanic performance of singer Klaus Dirks. Being the frontman he gives his best while bombarding the audience with his clear, outstanding voice. He dominates the show, unites the music with his performance – one can hardly believe this phenomenon to be an autodidact.
Klaus Dirks, who was co-founder of Mob Rules in 1994 in Wilhelmshaven, gathered five gifted musicians around himself, who sound perfectly in tune with each other on this new album. Latest addition is Sönke Janssen, who completes the band as second guitarist with his technical sophisticated and yet passionate play. In 2017 he got to share the stage with Axel Rudi Pell, who invited Mob Rules to support his tour. Lead guitarist and songwriter Sven Lüdke was Janssens guitar teacher for years and brought him into the band. That explains the high level of mutual trust between them, which lead to a melodic expressive und virtuous sound. Lüdke himself, being a band member since 2005, soon got to experience some of the bands highlights: a support tour with UFO through Germany and Scandinavia in 2007, and a concert in front of 25.000 people at Magic Circle Festival in 2007.
Shortly after Lüdke, Markus Brinkman joined, to enhance the band with his straightforward bass play. The love for his instrument is to be heard with every strike of the strings. Without frills he ensures the unique deep, strong feeling, which makes Mob Rules distinctive. Also drummer Nikolas Fritz is conductive to this. His well versed, passionate play makes Mob Rules drums bang, crack and explode, which they showed shortly after Fritz' entry into the band at the Bloodstock Open Air in Derbyshire, UK. Being a graduate graphic artist, Fritz creates the special artworks for Mob Rules. Also Jan Christian Halfbrodt has a hand in the one-of-a-kind atmosphere of Mob Rules, by building new fantastic worlds with his lyrics and as a keyboarder. Being a part of the band since 2011, he started the second journey to the USA of Mob Rules: In 2011 they played at Prog Power Festival in Atlanta.
This band constellation has got the lot: Two headliner tours followed in 2014 and 2016, as well as various festival appearances, a 20th anniversary fan-box, support for the release shows of Orden Ogan in 2017 and two studio albums. Especially their last album "Tales from Beyond" was praised by the critics saying that it blows some fresh wind, which gives a new lift to the band. With that energy they plunged into work, to produce this new album, which will convince anyone in August 2018 with its dynamics and innovative power.
Mob Rules Website
Mob Rules @ Facebook
Mob Rules @ Instagram
Mob Rules @ Twitter
Mob Rules @ YouTube





GLORYFUL
Bio: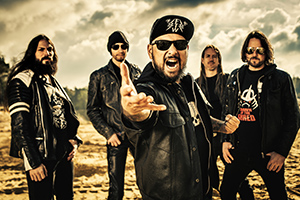 Gloryful was formed in summer 2010 by lead singer Johnny La Bomba and Shredmaster JB. Their 3-track demo "Sedna's Revenge" gained them a high reputation among the Classic Heavy Metal underground.
The band already played numerous shows with bands like Powerwolf, Vicious Rumors, Ordan Ogan, Paul di Anno, High Spirits and Helstar and left screaming crowds longing for their debut album.
As a full line-up consisting of advanced and professional musicians like Vito Papotto (guitar), Oliver Karasch (bass) and Hartmut Stoof (drums), they entered the studio in summer 2012 to record their debut album "The Warrior´s Code". They chose legendary Swedish sound alchemist Dan Swanö as their producer.
After almost overwhelming responses from all over the globe, Gloryful focused right on time to complete their 2nd album. "Ocean Blade" was released 28.03.2014 via Massacre Records.
Meanwhile, outstanding guitarman Adrian Weiss replaced Vittorio Papotto on lead Guitar. Adrian played a lot of important shows and festival-gigs with Gloryful already and is ready ti kick ass with the band now.
The band is releasing their 3rd full-length album "END OF THE NIGHT" 26th August 2016 through Massacre Records!
The album was mixed and mastered by Charles Greywolf, Kris Verwimp is responsible for the classic cover artwork again.
GLORYFUL's music is not about any clichés or bullshit. It's just what it is: Heavy Metal!
Gloryful Website
Gloryful @ Bandcamp
Gloryful @ Facebook
Gloryful @ ReverbNation
Gloryful @ SoundCloud
Gloryful @ Twitter
Gloryful @ YouTube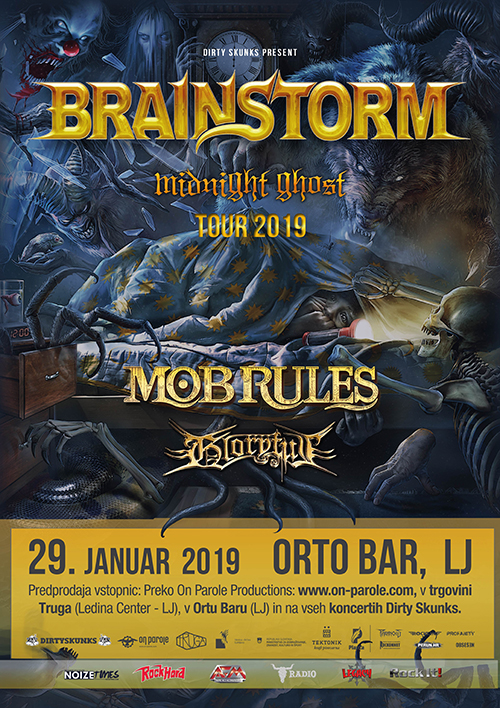 JUCIFER
Bio: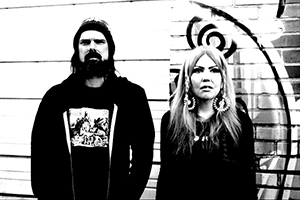 Jucifer, founded in 1993, are pioneers of the metal two piece. Their onstage sound, often loosely categorized as sludge, careens venomously through every extreme and tempo of metal and punk, with particular attention to black metal, old school death metal, and grind. Jucifer is notorious for the relentlessness of their live performances, their use of massive amplification, and the fact that the band has been nomadic for 18 of its 25 years in existence. They've stated that this homeless life was undertaken to facilitate playing "as many shows as we possibly can". Jucifer's endless tour usually covers 20 or more countries each year. Unlike heavy duos which use loops, backing tracks, guest musicians, or triggers to fill out their live sound, Jucifer relies on compositions designed to decimate with only real-time drums and distorted guitar. And for sonic reinforcement, a wall of speakers that typically rises 10 feet high and sprawls 15 feet wide. Jucifer's use of many different amps and cabinets to create a full-spectrum, full-body sound experience predates the 00's 'amp wall' trend. As well as being originators of using stadium-appropriate amplification in clubs, Jucifer's rationale for their gear differs from later bands' approach. Although Jucifer is renowned as one of the loudest bands in the world, both members have stated that volume is not their primary reason behind owning so much equipment, but rather a byproduct of their desire to be immersed in sound and of Valentine's method to create her ideal tone. Guitarist Gazelle Amber Valentine has stated in interviews that she never turns her amps up all the way and that playing guitar through such a dynamic array of gear is "like building sound sculptures in the air".
24 years of annihilating ears and insides. Genre = Obliterate. Sludge, black, grind, thrash, death, crust, doom, combine. Notoriously nomadic, live in their tourbus. \m/ ALWAYS ON TOUR \m/
Jucifer Website
Jucifer @ Bandcamp
Jucifer @ Facebook
Jucifer @ Instagram
Jucifer @ Last.fm
Jucifer @ Twitter
Jucifer @ YouTube





ASHERAAH
Bio: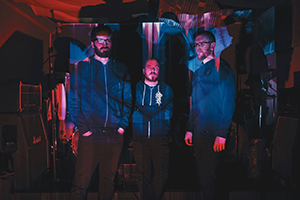 Asheraah is a post metal/sludge band from Rijeka, Croatia, focused on creating an audio-visual synergy by performing instrumental music enhanced by video projections. Existing since 2009, the current line-up consists of Dubravko (guitar, rhythm machine, samples), Mario (guitar) and Mirko (visuals).
Asheraah @ Bandcamp
Asheraah @ Facebook
Asheraah @ YouTube





TSO
Bio: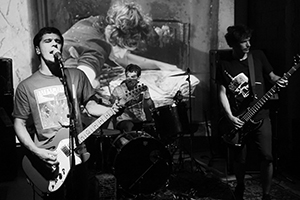 In a time of mindless violence and ecological disasters, our music is aimed right at the heart of our listeners with a message challenging the reality of what we have to face today. One of our music's core foundations is to incorporate heavy riffs and odd time signatures, but still keeping memorable melodies. We like to challenge the restriction of imposed structure and form in music, experimenting with a more progressive approach in songs on the forthcoming album.
TSO @ Facebook
TSO @ Instagram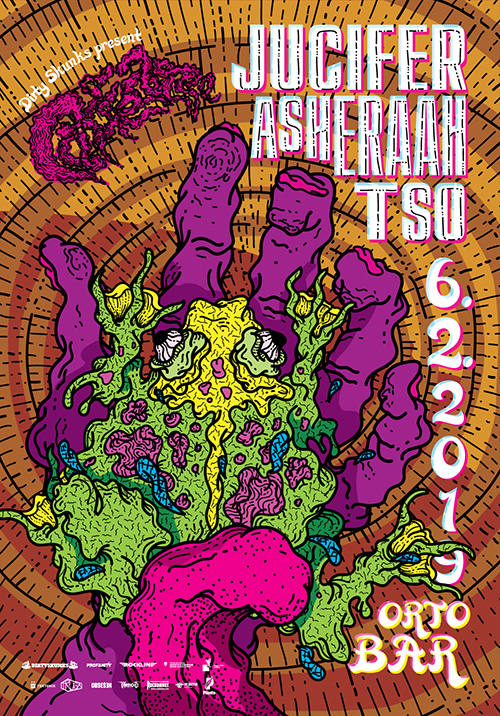 ERUPTION
Bio: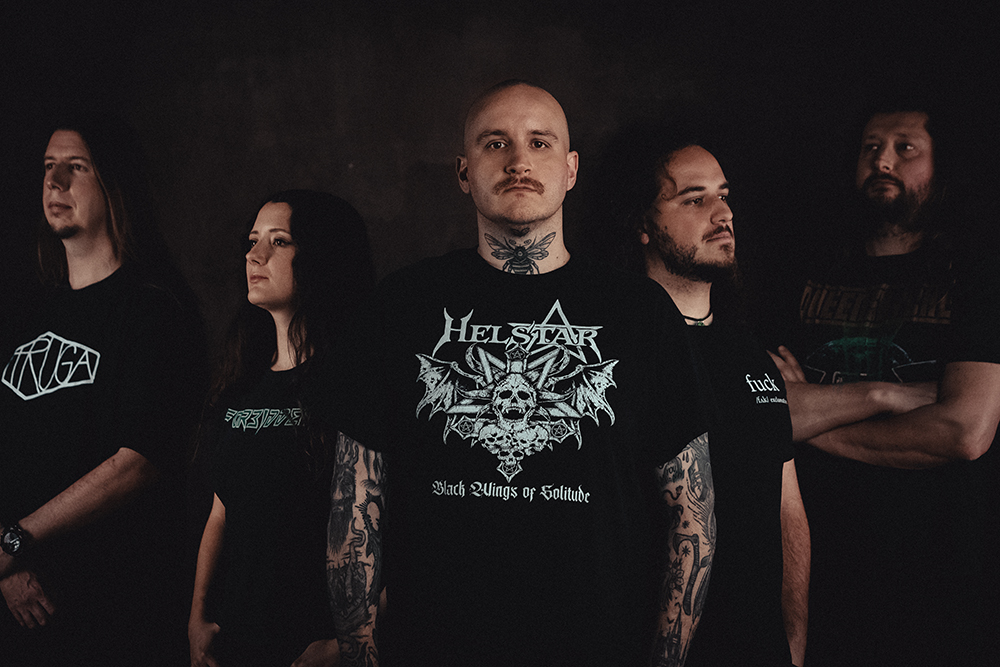 ERUPTION is a Slovene metal band that unites the legacy of speed, thrash and classic metal, forming it into their own unique sound. The band was formed in late 2004. They are known for menacing riffs, hard hitting beats, soaring vocals and killer live shows!
Grega - Guitars
Andrej - Guitars
Nika - Bass
Ivan - Drums
Klemen - Vocals
Eruption @ Bandcamp
Eruption @ Facebook
Eruption @ Twitter
Eruption @ YouTube





PENITENZIAGITE
Bio: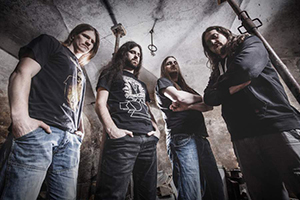 Penitenziagite started out in 2004 under a different lineup and an even more diverse style. Its first active members were Anže Demšar(guitar/vocals), Matej Ovsenek(Bass/vocals), Bojan Netretič(guitar) and Fertin(Drums). Their style of black/death metal was well known for their diverse double vocals.
With that lineup, Penitenziagite self-produced their first garage demo. Soon after that, Penitenziagite parted with their drummer, who was replaced by Gašper Čebulj, which started a new chapter for the band.
At this time their style also started changing from black/death metal to more pure death metal with the legacy of the past influences.
Shows soon started and Penitenziagite was greatly accepted in Slovenia and the feedback was excellent. By the end of 2007, Matej left the band and was replaced by Aljo(Scaffold) on the bass guitar. After the replacement, they recorded their second demo The New Evolution. The style of music settled in death metal and remains so to this day.
The band played around various clubs as opening band or as headliner. They played with bands like: Kampfar, Demonical, Milking the Goat Machine, Obliteration, Noctiferia, … They also played on big festivals like Metal camp (twice, once on the main stage) and Metal mania – also twice.
After two more member changes - Matic Di Batista joined the band on Bass and Žan Kavčič took over lead guitar, the band started to prepare the material for their debut album.
Studio sessions and mastering of their debut album was finished in 2014. Songs on the record are brutal combination of the work that Penitenziagite produced during the years. Album brings out the message of delusion humanity reached, expressed with brutal vocals, angry rhythms and fast and diverse riffs that help create the atmosphere of destructive state humanity was pushed in.
Penitenziagite Website
Penitenziagite @ Bandcamp
Penitenziagite @ Facebook
Penitenziagite @ YouTube





SEUL OCÉAN
Bio: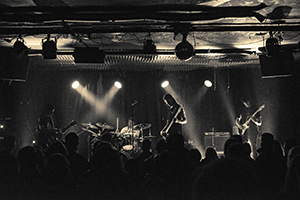 Skupina Seul Océan je nastala spomladi leta 2014 v Rovtah (blizu Logatca). Kvartet, v katerem imajo že vsi člani izkušnje z igranjem v drugih bendih ustvarja inštrumentalno glasbo. Navdih črpajo iz post-rocka, progressive ter z priokusi drugih žanrov ustvarijo zanimivo paleto zvokov, ki popelje od prijetnih občutkov zasanjanosti do epskega nažiganja kitar.
Gašper Jesenko (Guitar)
Borut Cigale (Guitar)
Urban Cigale (Bass guitar)
Anže Šemrov (Drums)
Seul Océan @ Bandcamp
Seul Océan @ Facebook
Seul Océan @ YouTube





MALORSHIGA
Bio: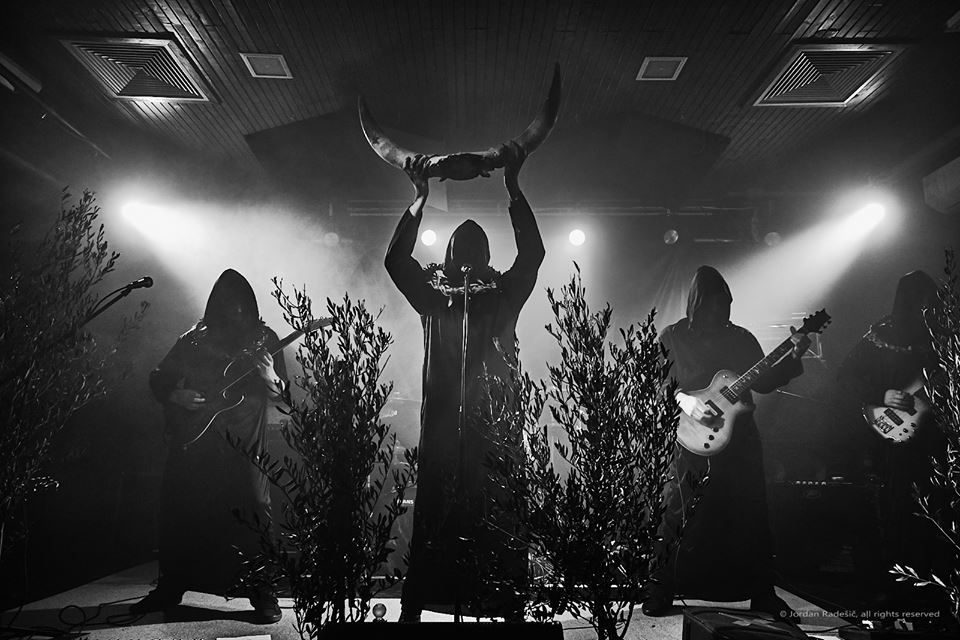 Skrivnostna skupina preigrava »ištrijanski« black metal in je za svoj simbol izbrala avtohtonega istrskega Boškarina, s svojimi pesnitvami pa opeva večni boj za ohranitev starih običajev in identitete ter zavedanje pripadnosti rodni istrski zemlji.
Lani so premierno nastopili na Črni Šagri, vzporednemu projektu, ki še dodatno poglablja njihovo vpetost v rodni kraj in zabrisuje meje med etnično tradicijo, zgodovino in sodobnim glasbenim izrazom.
Oəlka - Vocals
Shturlo - Guitar
Shempio - Guitar
Mizheria - Bass
Dizghrazia - Drums
Malorshiga @ Facebook
Malorshiga @ YouTube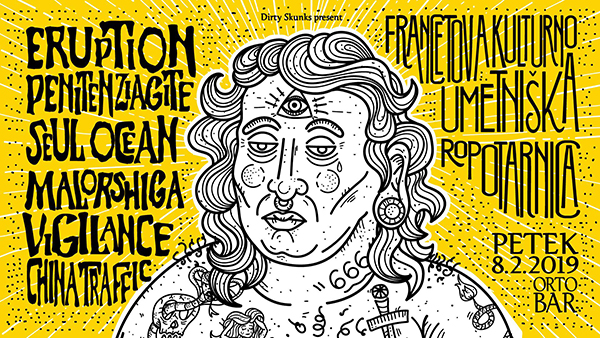 AVERSIONS CROWN
Bio: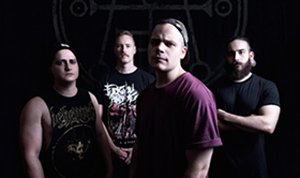 Formed in 2010 in Queensland's Brisbane, AVERSIONS CROWN developed their pummeling blend of mechanized death and haunting atmospherics by utilizing three guitarists brandishing 8 string guitars. Appearing live as a wall of muscle, guitars and flailing hair, the band have logged serious road miles across Australia, Europe and the United Kingdom with acts like THY ART IS MURDER, THE ACACIA STRAIN, OCEANO, ALL SHALL PERISH, CATTLE DECAPITATION and appearances at Warped Tour.
»Tyrant« was created in the oppressive heat of Brisbane's summer with THY ART IS MURDER's Andy Marsh producing the ten track effort. With a thematic fixation on dystopian nightmares and hostile extraterrestrial encounters, the relentless barrage AVERSIONS CROWN churn out will soundtrack either a solid Halo session or the coming invasion.
Off the back of a long touring cycle for »Tyrant«, which saw AVERSIONS CROWN hitting festivals like Unify Gathering and Taste Of Anarchy as well as selling out headline shows on the other side of the world in Germany and the UK, the band refined and sharpened their already potent mix of brutal death metal speed and violence with eldritch atmospherics, audio manipulation and vocalist Mark Poida's otherworldly vocal range and ability into a new level of destruction.
With teaser tracks 'Parasites' and 'Erebus' released over the course of 2016 hinting at the new direction, the band teamed up with frequent collaborators Adam Merker at Studio Anders Debeerz in Brisbane and Mark Lewis from Audio Hammer in Florida to create »Xenocide«.
AVERSIONS CROWN will take »Xenocide« to stages around the world in 2017. Get in the pit or get out of the way.
Aversions Crown @ Facebook
Aversions Crown @ YouTube





PSYCROPTIC
Bio: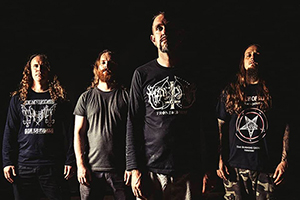 Isolation can often result in unique outcomes. Hailing from the tiny, frosty, untamed and detached Australian state that is Tasmania, Psycroptic have become an unparalleled act in an enigmatic world wide movement commonly known as death metal. Fifteen years have passed since their formation in 1999, the band having released five critically acclaimed studio albums, all which show an organic progression along a clandestine path from which they will never stray.
Now on their sixth full-length, though more technical and brutally intuitive than ever, the four-piece has not been afraid to get in touch with their softer side. Long known as the 'Tasmanian devils', they recently became the first band in the world to adopt their own Tasmanian Devil, whom they dubbed Psycro, in an attempt to help preserve the critically endangered carnivorous marsupial. Newer elements too can be expected when the new album is finally unleashed - more vocal variation, a heightened handle on instrumental melody, and an overwhelming sense that this act has truly mastered their craft.
Psycroptic have toured all corners of the globe with names that need no introduction to those in the know - Cannibal Corpse, Suicide Silence, Decapitated, The Faceless, Obituary, Carcass, Nile, The Black Dahlia Murder, Origin, Kataklysm, Aborted, Despised Icon, Suffocation, Veil of Maya, Cryptopsy, Misery Index, Vader, Born of Osiris, Hate Eternal… you get the picture right? They also recently guest hosted the ABC music video program Rage, an honour reserved for only the most class Australian acts. Metal legend Max Cavalera has also been sporting the band's merch in recent promotional photos, bringing things full circle from the days when they were influenced by Sepultura in their youth. It's safe to say that Psycroptic's place in the history of heavy metal is solidified, and that everything that happens from here on in is simply a bonus…
Psycroptic @ Bandcamp
Psycroptic @ Facebook
Psycroptic @ SoundCloud
Psycroptic @ Twitter
Psycroptic @ YouTube





HADAL MAW
Bio: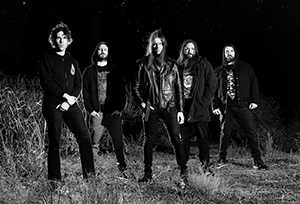 Since their inception in 2010, Hadal Maw have fast procured a stature as a benchmark for creating new perspectives on heavy music. Emerging onto the Australia live metal scene in late 2012 with their debut single, "Shadow Caste" followed by extensive touring, they steadily amassed a dedicated following, culminating in 2014 with the release of their debut album "Senium"; a revitalising take on the technical death metal genre. Putting song writing, groove and creativity at the core of their ethos in place of sterile technicality and sheer brutality, Senium was met with acclaim from fans and critics alike.
After launching their debut album, the band continued taking their music around the country, finding themselves sharing the stage with the likes of Decapitated, Suffocation, Ne Obliviscaris, Psycroptic, Beyond Creation, King Parrot, Aborted and many more.
2016 yielded vocalist Sam Dillon entering the fold. His ferocious rasp and expansive palette of sounds lent itself perfectly to the band's newfound musical direction, producing colourful, unorthodox lyrics and unparalleled aggression both in his vocals and on stage performance.
2017 saw Hadal Maw release "Olm" through EVP Recordings (Psycroptic, King Parrot, Behemoth), displaying their inevitable breaking away from death metal and growing towards their ongoing desire to produce unique, meaningful works instead of replicas. With its sprawling atmosphere, simultaneously crushing and beautifully twisted guitars and amorphous drumming, "Olm" saw Hadal Maw its voice as a valuable contributor to the art form of heavy music.
In 2018, the wealth of experience and toil in their creative pursuit have coalesced into Charlatan, an effort to drive the darkest elements of their practice to the forefront of their sound and realize a vision of creating the most oppressive sound in the genre.
Hadal Maw Website
Hadal Maw @ Facebook
Hadal Maw @ Instagram
Hadal Maw @ ReverbNation
Hadal Maw @ Twitter
Hadal Maw @ YouTube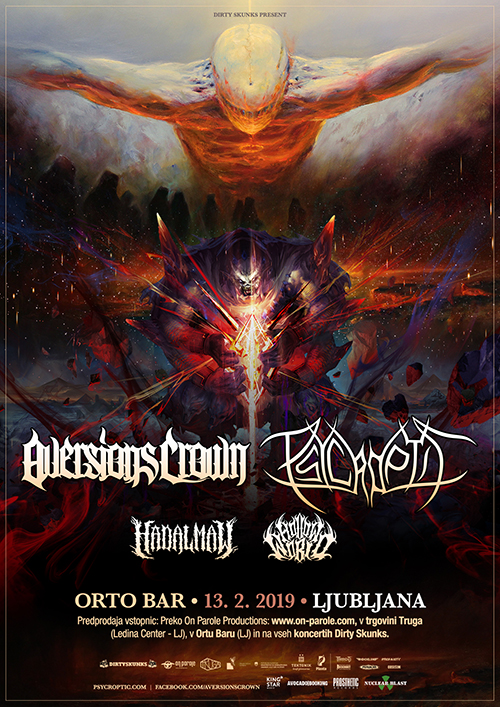 SEPTICFLESH
Bio: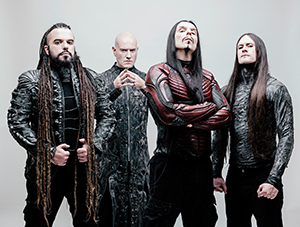 SEPTICFLESH are painting an apocalyptic vision and make full use of their impressive musical palette consisting of death metal and orchestral colours on their tenth full-length, 'Codex Omega'.
From their alpha EP 'Temple of the Lost Race' that was released one year after their founding in 1990, the Greek musicians have pushed the limits of the metal genre and continued to explore new sonic path with every following release from their debut album 'Mystic Places of Dawn' (1994) to the stunning 'Sumerian Daemons' (2003), which have in the meantime all been re-issued by Season of Mist.
Yet SEPTICFLESH had clearly come into their own sound when they unleashed their celebrated comeback album after a five-year hiatus that re-charged their artistic batteries. 'Communion' (2008) offered a well-balanced amalgamation of metal elements that were freely drawn from the darker side of the genre including death, black, and gothic metal with epic orchestral arrangements. This symphonic excellence was based on guitarist Christos Antoniou bringing to bear the fruits of his academic studies of classical composition, which he passed with honours and distinction.
With a clear musical compass to navigate, SEPTICFLESH continued to explore their sound and the compositional possibilities of this new-found metal continent. 'The Great Mass' (2011) and 'Titan' (2014) saw the Greeks evolving at fast speed and at the same time gathering adherents as well as critical praise in ever growing numbers. Extended touring on both sides of the Atlantic and performances at about every important festival further consolidated the bands burgeoning status.
Although the biblical omega marks the end, SEPTICFLESH on the contrary are reaching their current peak with 'Codex Omega', an album that clearly witnesses the Greek visionaries having come to maturity and expert craftsmanship in every sense. SEPTICFLESH are the undisputable masters of symphonic death metal and 'Codex Omega' is the perfect proof for this bold statement.
Septicflesh Website
Septicflesh @ Bandcamp
Septicflesh @ Facebook
Septicflesh @ ReverbNation
Septicflesh @ SoundCloud
Septicflesh @ Twitter
Septicflesh @ YouTube





KRISIUN
Bio: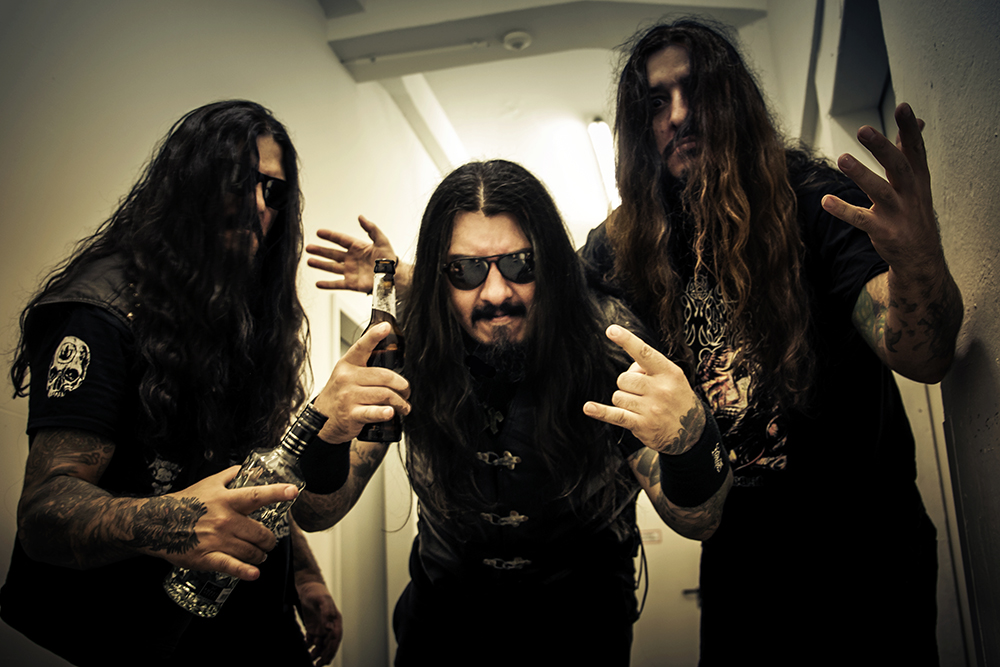 Maturity, they say, is not measured in years, but in actions. It is not quantifiable, but one knows it when they see it—or in the case of KRISIUN's The Great Execution—when they hear it. It is an album that sees the band stepping outside of their comfort zone, producing songs that are unlike any of their previous releases—yet distinctly and immediately their own. The songs are diverse, containing extreme tempo variations, distinct patterns, and even clean guitars on select tracks.
"We know this album is a major step ahead from anything we have done so far," says vocalist/bassist Alex Camargo. "The songs bring a lot more maturity in every aspect of the music, especially in the variation between the songs."
This newfound experimentation included collaborations with Joao Gordo (vocalist from the Brazilian hardcore punk, thrash-crossover band Ratos de Porao) and acoustic guitarist Marcello Caminha. Gordo is featured on "Extinção em Massa", adding his distinctive vocal style to the track. In regards to the collaboration, Camargo comments, "We have been a long time fan of his band [Ratos de Porao], so we thought it would be great to have him doing vocals on one of the more old school thrash/death metal oriented songs." While Gordo brought his hardcore-thrash influences into the song-writing process, close friend Caminha contributed a Brazilian flair with gently plucked strings that counters KRISIUN's destructive blitz. "Marcello is a great acoustic guitar player from South Brasil who shares the same Gaucho tradition and heritage as us," continues Camargo. "He plays on two songs, putting all of his feeling into the Spanish/Gaucho-like shredding he adds at blazing speeds."
For The Great Execution, KRISIUN also aimed to create a more organic sounding record by using only analog gear and instruments. Their desire to avoid the compressed sound that so many musicians produce today was a wise decision, with the songs on The Great Execution possessing both a warmth and a rawness that is so often lost through digital production. The low end is deeper, with drums that pound instead of bounce and guitar tones that sear rather than hiss. "With our new record, The Great Execution, we managed to capture the sound and the vibe that we were always looking for," adds Camargo.
KRISIUN once again recorded at Stage One Studio in Germany with Andy Classen who worked with the band on Southern Storm (2008), Conquerors of Armageddon (1999) and AssassiNation (2006). "Going back to Stage One Studio was the right choice," Camargo remarks. "The album came out with a very distinctive and natural sound, shattering the bounds of the style one more time."
As their previous works and experience demonstrate, KRISIUN stands toe-to-toe with their death metal peers in ferocity and sheer shred-ability—and The Great Execution will only thrash influences into the song-writing process, close friend Caminha contributed a Brazilian flair with gently plucked strings that counters KRISIUN's destructive blitz. "Marcello is a great acoustic guitar player from South Brasil who shares the same Gaucho tradition and heritage as us," continues Camargo. "He plays on two songs, putting all of his feeling into the Spanish/Gaucho-like shredding he adds at blazing speeds."
Krisiun Website
Krisiun @ Facebook
Krisiun @ Instagram
Krisiun @ ReverbNation
Krisiun @ Twitter
Krisiun @ YouTube





DIABOLICAL
Bio:
More than twenty years after their formation in northern Sweden, innovative blackened death metallers DIABOLICAL proves to be more vital than ever and puts forth "Eclipse", a concept album reflecting on the dark side of humanity that forces the listener to explore his own diabolical side. The album is a tour de force with spitting musical and aesthetic complexity swirling around a dense soundscape of excellently distilled and refined ideas, altogether forming a rare display of musical craftsmanship equaled by very few contemporary metal bands.
DIABOLICAL was founded in Sundsvall, Sweden back in 1996, and has since released 5 full-length albums, in addition to two EP's. Ever since then they have followed no one, and no one has followed them. Already with their early efforts "Deserts of Desolation" (mini album, 2000) and "Synergy" (2001), DIABOLICAL stood out as something different from the death metal bands coming up at the time, representing something unwilling to be categorized easily. Quickly following the release of their second full length, they toured throughout Europe several times during 2002-2003 presenting their repertoire.
Returning in 2008 with full force they delivered a milestone in their discography. Taking their innovative death metal a huge step further, they flung the listener into the darkest corners of the human mind, bringing to life restrained aggression and hunger for vengeance in "The Gallery of Bleeding Art". The album received brilliant reviews and was followed by headline tours throughout Europe.
In January 2011 "Ars Vitae" was released, containing 17 tracks from different parts of the band's career.
2013 saw the release of the band's most ambitious album thus far. "Neogenesis" stood out as something truly unique. The album raised the bar for concept albums as it in addition to being a music album, it was also a novel. Binding every song with a chapter of the book, the music, lyrics, storytelling and philosophy of "Neogenesis" blends together to create a profound experience that left a deep impression on fans and press. Reviews were raving and the following European headline tours were hugely successful. The band appeared at many festivals, toured the UK and toured Europe again supporting Borknagar in 2016.
On their previous release, the "Umbra" EP (2016), DIABOLICAL continued to craft inventive music, moving seamlessly between crushingly heavy and dark to delicate and ethereal. But "Umbra" was a mere foreshadowing of what was to come. Produced again by vocalist/guitarist Sverker Widgren at Wing Studios in Stockholm, the new and 6th album "Eclipse" picks up where "Umbra" left off and once again DIABOLICAL manages to top their previous efforts.
With nine gracefully raging songs, "Eclipse" presents DIABOLICAL as a mature and sophisticated band ascending to new heights.
Diabolical Website
Diabolical @ Bandcamp
Diabolical @ Facebook
Diabolical @ Instagram
Diabolical @ ReverbNation
Diabolical @ Soundcloud
Diabolical @ Twitter
Diabolical @ YouTube





XAON
Bio: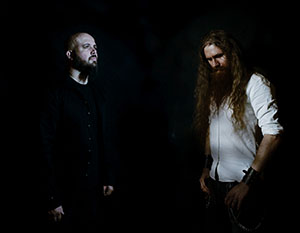 More than twenty years after their formation in northern Sweden, innovative blackened death metallers DIABOLICAL proves to be more vital than ever and puts forth "Eclipse", a concept album reflecting on the dark side of humanity that forces the listener to explore his own diabolical side. The album is a tour de force with spitting musical and aesthetic complexity swirling around a dense soundscape of excellently distilled and refined ideas, altogether forming a rare display of musical craftsmanship equaled by very few contemporary metal bands.
DIABOLICAL was founded in Sundsvall, Sweden back in 1996, and has since released 5 full-length albums, in addition to two EP's. Ever since then they have followed no one, and no one has followed them. Already with their early efforts "Deserts of Desolation" (mini album, 2000) and "Synergy" (2001), DIABOLICAL stood out as something different from the death metal bands coming up at the time, representing something unwilling to be categorized easily. Quickly following the release of their second full length, they toured throughout Europe several times during 2002-2003 presenting their repertoire.
Returning in 2008 with full force they delivered a milestone in their discography. Taking their innovative death metal a huge step further, they flung the listener into the darkest corners of the human mind, bringing to life restrained aggression and hunger for vengeance in "The Gallery of Bleeding Art". The album received brilliant reviews and was followed by headline tours throughout Europe.
In January 2011 "Ars Vitae" was released, containing 17 tracks from different parts of the band's career.
2013 saw the release of the band's most ambitious album thus far. "Neogenesis" stood out as something truly unique. The album raised the bar for concept albums as it in addition to being a music album, it was also a novel. Binding every song with a chapter of the book, the music, lyrics, storytelling and philosophy of "Neogenesis" blends together to create a profound experience that left a deep impression on fans and press. Reviews were raving and the following European headline tours were hugely successful. The band appeared at many festivals, toured the UK and toured Europe again supporting Borknagar in 2016.
On their previous release, the "Umbra" EP (2016), DIABOLICAL continued to craft inventive music, moving seamlessly between crushingly heavy and dark to delicate and ethereal. But "Umbra" was a mere foreshadowing of what was to come. Produced again by vocalist/guitarist Sverker Widgren at Wing Studios in Stockholm, the new and 6th album "Eclipse" picks up where "Umbra" left off and once again DIABOLICAL manages to top their previous efforts.
With nine gracefully raging songs, "Eclipse" presents DIABOLICAL as a mature and sophisticated band ascending to new heights.
Xaon Website
Xaon @ Facebook
Xaon @ Soundcloud
Xaon @ YouTube